Florence Foster Jenkins
Florence Foster Jenkins was a New York heiress and young piano prodigy, but her musical talent didn't translate to her terrible singing voice. She obsessively pursued her singing dream with the help of her partner and manager St Clair. The English actor was desperate to protect her from the truth, which proved impossible when she decided to perform at Carnegie Hall. Jenkins was convinced the mockery and ridicule she suffered throughout her life was the product of jealousy.
In her time, Florence Foster Jenkins was a unique novelty in the history of music, an operatic coloratura who had all of the requisite charms and trappings worthy of a diva, minus the voice. Married to a wealthy industrialist and well entrenched in upper-crust New York society by 1912, "Madame" Jenkins obtained a divorce that year. The resulting settlement was handsome enough to set Jenkins up in style and to pursue her extensive charitable interests. She had already been studying voice for some time, and her charity fundraisers included such gala events as "The Ball of the Silver Skylarks," involving special costumes made at her request, and usually culminating in a sample of her singing. Jenkins' voice was high, scrawny, and seemed to have a mind of its own, warbling its way through difficult coloratura arias with the grace and control of an upright piano plunging down through a spiral staircase. Well-heeled society types would attend Jenkins' recitals and patiently endure her auditory assault, along with enjoying a well-concealed chuckle or two at her expense. Jenkins' annual gala would remain a popular fixture in New York society for decades.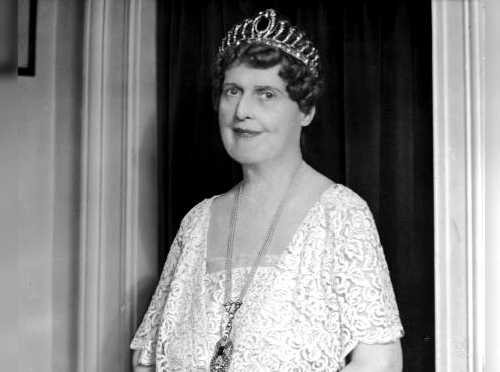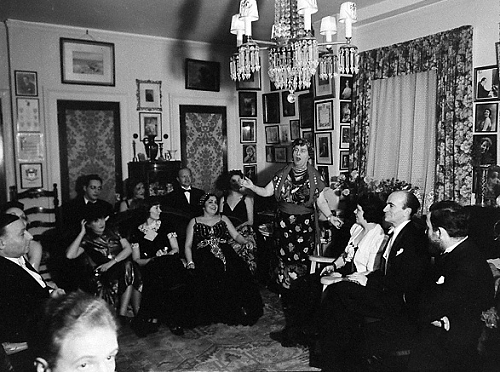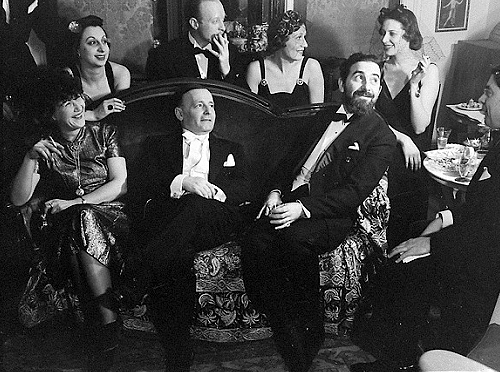 A portrait of Jenkins in the 1920s. In the next two pictures, Jenkins is seen performing for guests at a formal event in her New York home in 1937.
In 1938, Jenkins made her only recordings at the Melotone studio in New York, which were pressed up and sold privately. On this occasion, and most others by this time, Jenkins employed the services of accompanist Cosme McMoon, a flamboyant and eccentric character well known in New York's underground gay community. McMoon proved an excellent foil for Jenkins, waiting for her entrances at key points in arias and writing special material to best show off her vocal "assets." At age 76, Jenkins finally achieved her lifelong dream of performing at Carnegie Hall's Recital Hall on October 25, 1944, but this may have backfired, as rumor has it that afterward she discovered what her audiences really thought about her music-making. Jenkins collapsed and died a month later in Schirmer's Music Store, her last words allegedly being "It must've been the creamed chicken."
Rumors about Jenkins' highly eccentric behavior are legion, and it is hard to know now which ones are true. The only way one could obtain a ticket to her high-priced galas was to buy one from Jenkins in person. Jenkins is said to have ordered flowers to be delivered to her concerts, and genuinely forgot that she'd done so, thinking the celebratory bouquet was from her admirers. She also once paid, according to legend, a handsome gift to a New York taxicab driver, as after she was knocked down by him in the street she could "sing a higher F than ever before." Although known only to her immediate social circle during her lifetime, the legend of Florence Foster Jenkins has grown since her passing.
www.simplystreep.com