Project 451
According to the American Place Theatre, the organization receives calls from teachers and principals every day, many of whom have been able to budget for these educational programs in the past, who say they now cannot find the funding. They are responding to this vital need by inviting you to help us provide these invaluable programs at no cost to deserving and needing schools. Over 85% of the American students reached by this vital program live below the poverty line, and studies show that a majority of families living in poverty own one or no books in their home. We must keep reading, writing, and the arts a primary component of the education of young American citizens, and The American Place Theatre's Literature to Life program is doing just that for over 30,000 middle and high school students every year.
About Meryl's involvement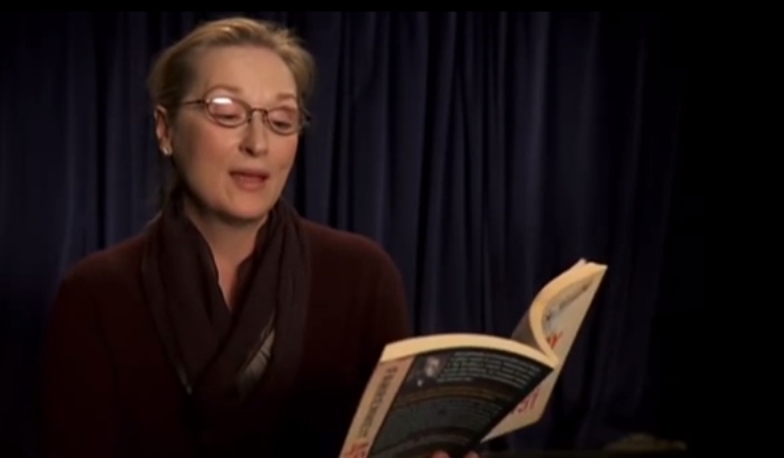 Celebrities such as actors Alec Baldwin, Sam Waterston, John Hockenberry and Kathleen Chalfant, Eric Bogosian, Jessica Lange, Anna Deavere Smith, Chris Cooper and Marion Seldes and poet laureate Billy Collins have supported the Project 451. Meryl Streep shares the importance of supporting the arts and literacy program Literature to Life, in a time where funding is being cut and the need is greater than ever. In 2009, she recorded a reading of Ray Bradbury's classic American novel, Fahrenheit 451. It paints a picture of a world without free thought, a world where citizens don't read. What if that came true?
Links & Research
Project 451
official website
American Place Theatre
official website
Fahrenheit 451
at Wikipedia, the free encyclopedia