Year in Review 2013
2013 has been a year of much work and little publicity for Meryl Streep. The latter is not surprising, since 2012 has been a public rollercoaster with the attention and success of her third Oscar win. So this year has been quieter, but not less successful.
The year started just like the previous one - with a Golden Globe nomination. After winning in 2012 for "The Iron Lady", Meryl was nominated once again for "Hope Springs". She didn't attend the ceremony, as co-host Amy Poehler pointed out, that "Meryl Streep has the flu, and I hear she's amazing in it". The Golden Globe went to Jennifer Lawrence, who would sweep her way to the Oscars.
The Academy Awards
marked Meryl's first public appearance for this year. Despite her skipping the red carpet, she presented the Best Actor award to Daniel Day Lewis.
Much of Meryl's work through this year was off-camera. She narrated a series of documentaries, such as PBS' "
Makers: Women Who Make America
", "
Pioneers of THIRTEEN: The '70's – Bold and Fearless
", the feature films "
Girl Rising
" and Disney's
Wings of Life
" - she narrated the audio book of Nora Ephron's "
Heartburn
", Colm Toibin's Booker Prize short-listed novel "
The Testament of Mary
" and participated in a
Screen for Life
public service announcement to raise awareness of colorectal cancer. And there were some more public appearances. In April, she was a guest at The Daily Beast's
Women in the World Summit
and also presented an
Obie Life Achievement Award
to Frances Sternhagen and Lois Smith.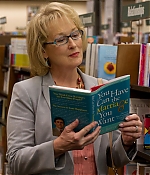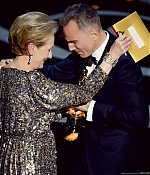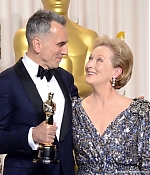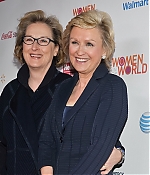 2013 also had three new movie projects in store. In February, it was announced that Meryl has been cast as the Witch in Disney's big screen adaptation of Stephen Sondheim's musical "Into the Woods". The cast was quickly filled with prominent names, including Johnny Depp, Emily Blunt, Chris Pine, James Corden, Anna Kendrick, Christine Baranski and Tracey Ullman. A first picture of Meryl as the Witch was published by Disney in September, and it went viral just like the Margaret Thatcher production still in early 2011. In March, Meryl was announced to play a supporting role in "The Homesman", directed by her "Hope Springs" co-star Tommy Lee Jones, who also plays the leading role, alongside Hilary Swank. And in August, Meryl's involvement in the screen adaptation of the Lois Lowry novel "The Giver" was announced. The sci-fi project tells of a society in which there is no conflict, racism or sickness. Brenton Thwaites plays a young boy who is selected for his life service as the Receiver of Memories and works with The Giver (Jeff Bridges), an old man who teaches the boy to use his unique gifts of the senses. Streep is the society's Chief Elder, an authoritative and antagonistic woman who assigns the young their tasks. Among the three confirmed projects, a fourth possible project was announced, but not further developed - "The Good House", based on Ann Leary's novel, would have reuinted Streep with three-time co-star Robert De Niro. Maybe this project will come back in 2014.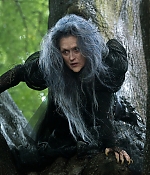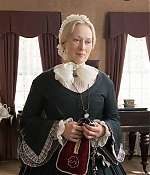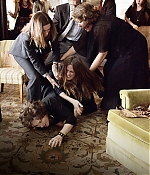 With three films in the making, Meryl's latest feature got a sneak peek in May, as the trailer for "
August: Osage County
" was released. During August in Oklahoma, Beverly Weston (Sam Shepard), is a poet with a drinking problem while his wife, Violet (Meryl Streep) suffers from mouth cancer and has a newly developed addiction to drugs. Suddenly, Beverly disappears and the Weston family - Violet and Beverly's daughters, Barbara (Julia Roberts), Karen (Juliette Lewis) and Ivy (Julianne Nicholson), Violet's sister Mattie Fae (Margo Martindale) and her family - come back to look for him. A series of conflicts ensue over the next several days as Violet, armed with prescription drugs and paranoid mood swings, reigns over the home as family secrets unfold. Directed by John Wells and based on Tracy Lett's Pulitzer Prize winning play, "August" had its world-premiere at the 2013 Torono Film Festival. Meryl was not present at the premiere as filming of "Into the Woods" took place in London at the same time. The same fate would meet the early US promotion for "August" as Meryl was in South Africa shooting "The Giver".
"August: Osage County" opened in Toronto to rather mixed reviews, and Meryl's performance was linked to Oscar in almost every review, if meant positive or in the mood of same-old-Streep. The Los Angeles Times wrote, "the moment she stumbles on screen, face pale, hair shorn, voice slurred, you can picture academy members reflexively writing her name on their Oscar ballots. This is Acting", while the London Evening Standard called Streep's Violet a "an all-out performance, slurring voice and twisting features, worthy of Elizabeth Taylor in her heyday, if not a nightmarish Edith Evans". During a press conference for the film in London, Meryl talked about the reason she said yes to playing the menacing Violet Weston in "August: Osage County"
The reason I did [August] was that a very dear friend said to me, 'You had a great mother. She gave you your appetite for experience, curiosity, sense of humor. Your mother sang in the kitchen and mine hit me. Your mother made you feel you could do anything. Mine made me feel like I couldn't do anything. You have to do this for me and for all the girls like me who had bad mothers, who made it in spite of that, who got out, and for all the ones who didn't and to let them know it's OK to leave that behind.' She really made a case. I thought, OK, because when you're a young actor, you think, oh yeah, it'll be so cool to imagine having cancer and what's it like to be close to death and then your family hates you…I really want to take that all on.
It didn't take long until "August" was first mentioned for an award. In October, the cast received the Hollywood Ensemble Acting Award at the 17th annual Hollywood Film Awards. Days later it was announced that Meryl would receive the Eugene O'Neill Theater Center's annual Monte Cristo award, given each year to a legit creative singled out for distinguished contributions to the theater. And the Actors Hall of Fame Foundation announced Meryl as one of 2013's inductees into The Actors Hall of Fame on Sunday, February 9, 2014. An honor of another kind followed in October when Meryl - and her "Into the Woods" co-stars Johnny Depp, James Corden, Tracey Ullman and Chris Pine - joined Paul McCartney's music video for "
Queenie Eye
".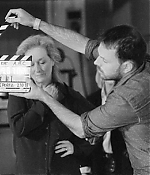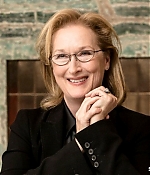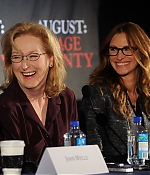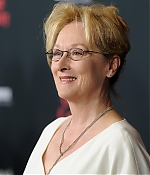 The end of 2013 provided some more publicity for Meryl. She joined the
New York press conference
and various
conversation panels
for "August: Osage County" before returning to South Africa to wrap "The Giver". Upon her return, she attended the
Los Angeles premiere
for "August" and did the talkshow rounds (a rather small round this year), attending
The View
and
Good Morning America
. And the year once again ends the way it started - with awards. Meryl received another Golden Globe nomination, SAG Award nomination, numerous nods for critics awards and an honor by the Palm Springs Film Festival, to be held in 2014.
While it's difficult to say how 2014 will evolve - with a possible Oscar nomination and three films to be released, I'm sure we're going to see plenty of Meryl again.