Major Barbara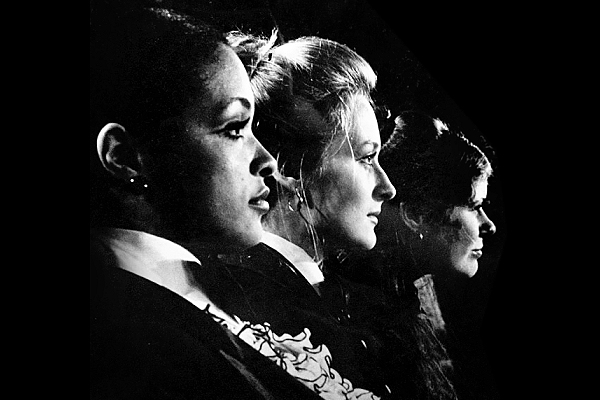 *Please note that any links forwarding to third-party streaming services have no affiliation or monetary connection with Simply Streep.
Release date:
1972
Venue:
Yale Repertory Theatre
Directed by:
Alan Miller
Literature:
George Bernard Shaw
Costume Design:
Zack Brown
Set Design:
W. Atkin Pace, jr.
Barbara Undershaft (Meryl Streep), a major in the Salvation Army, is estranged from her wealthy father, Andrew Undershaft (Walton Jones), a munitions manufacturer. Although the Salvation Army condemns war, it gladly accepts a donation of £5,000 from her warmonger father, and she resigns in protest. The Army offers the poor only salvation, while Undershaft takes steps toward eradicating poverty. Barbara later comes to accept her father's views on capitalism and to believe that the greatest evil is the degradation caused by grinding poverty.
Cast & Characters
Laura Zucker (Lady Britomart), Peter Mark Schifter (Morrison, Snobby Prince), John Marh Rothman (Stephen Undershaft), Meryl Streep (Barbara Undershaft), Linda Atkinson (Sarah Undershaft, Mrs. Baines), Robert Neresian (Adolphus Cusins), Ralph Redpath (Charles Lomax), Walton Jones (Sir Andrew Undershaft), Franchelle Dorn (Rummy Mitchens), Lizbeth Mackay (Jenny Hill), B. Edward Marshall (Peter Shirley), Alan Rosenberg (Bill Walker, Bilton)
Production Photos