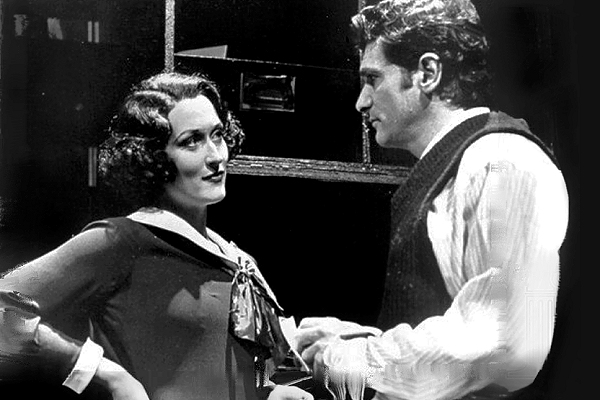 *Please note that any links forwarding to third-party streaming services have no affiliation or monetary connection with Simply Streep.
Production dates:
January 26, 1976 - March 21, 1976
Venue:
The Phoenix Theatre
Directed by:
Arwin Brown
Literature:
Arthur Miller
Costume Design:
Albert Wolsky
Set Design:
James Tilton
The one-acter, based on Miller's own experiences, focuses on a group of desperate workers struggling to make a living in a Brooklyn automobile parts warehouse during the Great Depression of the 1930s. Concentrating more on character than plot, it explores the dreams of a young man yearning for a college education in the midst of people stumbling through life in a haze of hopelessness and despondency.
Leonardo Cimino (Jim), Joel Colodner (Jerry), Alice Drummond (Agnes), Pierre Epstein (Raymond), Clarence Felder (Mechanic), Joe Grifasi (Frank), Thomas Hulce (Bert), Calvin Jung (William), Ben Kapen (Mr. Eagle), John Lithgow (Kenneth), Tony Musante (Larry), Roy Poole (Gus), Rex Robbins (Tom), Meryl Streep (Patricia)
Production Photos
Awards & Nominations for Meryl Streep
☆ Drama Desk Award – Outstanding Actress in a Play