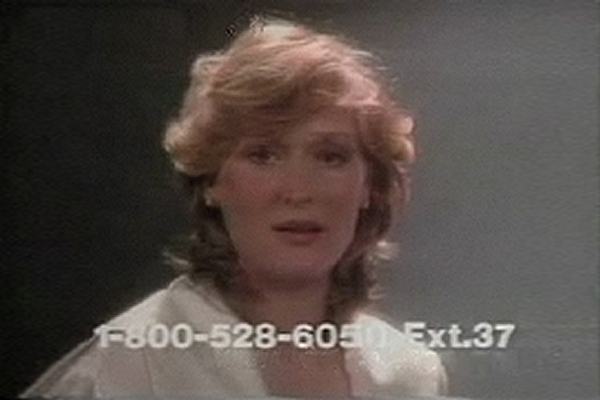 *Please note that any links forwarding to third-party streaming services have no affiliation or monetary connection with Simply Streep.
Release date:
1983
Produced by:
Women's Action for Nuclear Disarmament
Meryl Streep and Paul Newman appeared in a public service announcement for the Women's Action for Nuclear Disarmament to raise awareness.
Founded in 1982 as Women's Action for Nuclear Disarmament by Helen Caldicott in Cambridge, MA, WAND first focused on bringing women into the discussion about nuclear weapons. When the Cold War ended, we changed our name and broadened our mission to other issues affecting peace and security. Now known as Women's Action for New Directions, WAND is a recognized United Nations NGO. Over the years, WAND developed a variety of successful programs. WAND currently consists of a 501- C3 WAND Education Fund; a 501-C4 WAND Inc. Action Center for members and chapters; WAND Political Action Committee; and the Women Legislator's Lobby (WiLL) program.