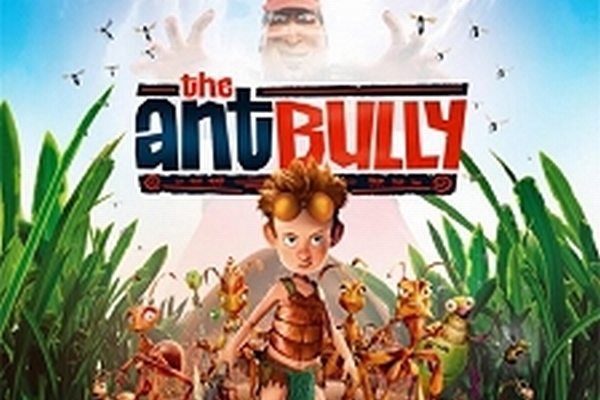 *Please note that any links forwarding to third-party streaming services have no affiliation or monetary connection with Simply Streep.
Release date:
July 28, 2006
Directed by:
John A. Davis
Literature:
John Nickle
Written by:
John A. Davis
Produced by:
John A. Davis, Gary Goetzman, Tom Hanks
Running time:
88 minutes
Lucas Nickle's the new kid in town and the local bully, Steve, makes sure he knows it. Lucas gets so fed up with being bullied, he takes out his frustration on ants in his backyard. The ants are understandably fed up with this and Zoc the ant wizard uses a potion to shrink him down to ant size! Lucas is sentenced to hard labor in the ruins and learns to be more compassionate to ants. He becomes an ant friend, then must become an ant hero when Stan Beals, the local pest control guy, who's an even bigger bully, comes to wipe out the entire colony.
Zach Tyler Eisen (Lucas Nickle), Julia Roberts (Hova), Nicolas Cage (Zoc), Meryl Streep (Queen), Paul Giamatti (Stan Beals), Regina King (Kreela), Bruce Campbell (Fugax), Lily Tomlin (Mommo), Cheri Oteri (Doreen Nickle), Larry Miller (Fred Nickle), Allison Mack (Tiffany Nickle), Ricardo Montalban (Head of Council)
Establishing the ants' point of view, "The Ant Bully" shows the disastrous results of young boy Lucas casually blasting their home with a garden hose – unleashing, at the subterranean level, "huge flood sequence, with ants running for their lives,"says director John A. Davis. "Lucas would never suspect that he"s causing this kind of chaos and carnage just by dumping water on some ants." But all that"s about to change. "What human being hasn't fantasized about being the size of an ant and living in their world," says The Ant Bully producer Tom Hanks. "There's something almost cozy about how they live – we've seen them in our toy ant farms – and the togetherness of the colony seems cheerful when you apply an anthropomorphic sense. That makes the story of Lucas' adventures with the ants awfully attractive. Trying to teach kids a lesson cannot be jack-knifed into a movie," states Hanks. "The meaning of a fable has to be part and parcel to the story being told. What Lucas learns from the ants – that being part of a good family is irreplaceable – is what The Ant Bully tells, not preaches, at its core."