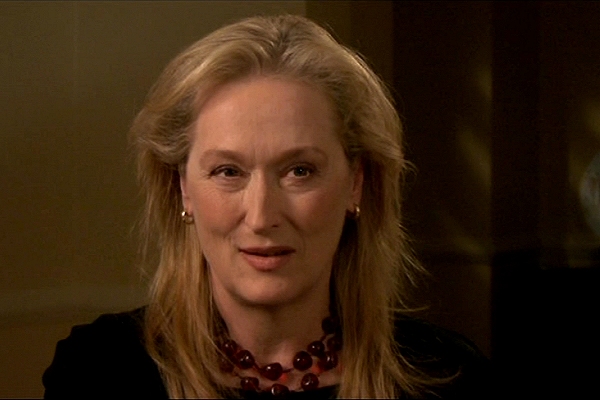 *Please note that any links forwarding to third-party streaming services have no affiliation or monetary connection with Simply Streep.
Release date:
May 06, 2008
Directed by:
Gary Leva
Produced by:
Warner Home Video
Running time:
30 minutes
Thirteen years after creating "Madison County", a film that won Meryl Streep her career's 10th Oscar nomination, the crew - screenwriter Richard LaGravenese, producer Kathleen Kennedy, editor Joel Cox, cinematographer Jack N. Green, production designer Jeannine Oppewall, director/ actor/ producer Clint Eastwood as well as actors Meryl Streep, Jim Haynie, Viktor Slezak and Annie Corley (the actors who played the Johnson family) came together again to discuss the making of this beloved adaptation.
Production Photos
The documentary "An Old-Fashioned Love Story: Making "The Bridges of Madison County" released in 2008 on the film's Special Edition DVD.
I read not the whole book, to be fair. But I didn't think it would be something that I would be interested in. And then my friend Carrie Fisher gave Clint Eastwood my home phone number. And he made me an offer I couldn't refuse. I think Clint at the time was 65 and I was soon to be 45. And I was playing a 45-year-old-woman. But the studio felt I was too old to play this character. And so Clint made – I gather – case for me. Which I was glad about. And I would have certainly made a case for him. It's my experience that the really great directors don't let you feel when they're directing you or how. You don't really know. At the end of the shoot, you think: "Boy, I got to do whatever I wanted on that". And you don't realise that you were subtly manipulated to do the things, I guess, that he wanted in this part. But I felt completely free. (Meryl Streep)