I Knew It Was You: Rediscovering John Cazale

January 16, 2009

|

HBO Documentary Films

|

40 minutes
Directed by:
Richard Shepard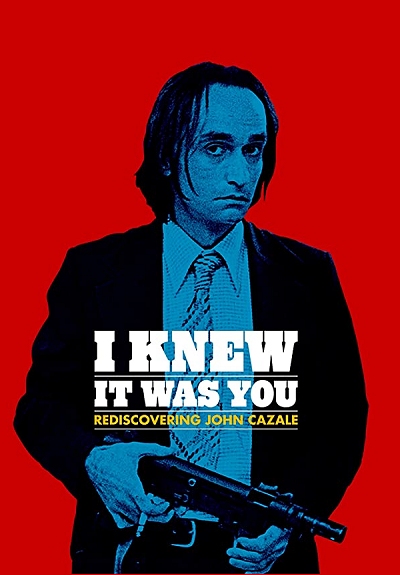 This exemplary 40 minute documentary describes the extraordinary story of actor John Cazale, the unsung great of 1970s character-acting, who co-starred in only 5 movies in his brief career, with each one of these films being nominated for best Picture at the Academy Awards: "The Godfather", "The Conversation", "The Godfather: Part II", "Dog Day Afternoon" and "The Deer Hunter". Interspersed with clips from Cazale's movies and rarely seen photos are comments by a younger generation of actors and filmmakers inspired by Cazale.
Cast: Steve Buscemi, Sam Rockwell, Al Pacino, Meryl Streep, Philip Seymour Hoffman, Richard Shepard, Fred Roos, Francis Ford Coppola, Richard Dreyfuss, Brett Ratner, Sidney Lumet, Olympia Dukakis, Robyn Goodman, Israel Horovitz, Mark Harris, Gene Hackman, Carol Kane, Marvin Starkman, Steve Cazale, Robert De Niro, John Savage
Production Notes
Director Richard Shepard, who is probably best known for directing "The Matador" and "The Hunting Party" and for winning an Emmy for helming the pilot episode of "Ugly Betty", has spent three years searching for information and recollections about Cazale. In an interview with eFilmCritic, Shepard gave some insight on getting Meryl Streep to speak about Cazale in his documentary. "She's very private about her personal life. She's extremely private. She didn't talk to us until a year's worth of effort ended with her finally agreeing. She doesn't like to talk about her personal life. And that's fine. I think she ultimately saw the bigger merit of this story, that we weren't out to exploit him or them. It was more an examination of John and his acting in a strange way, even though the emotional tug of the movie comes from their relationship. It's not all about that. Once she realized she wasn't being used, she came on board fully and supported us ever since, which is awesome. It was really strange.
Once Meryl Streep said yes to us, it's like the floodgates opened. All these other people were like, if Meryl will talk to you, then I will talk to you. And people like Pacino were literally thanking us. They were like 'I loved John, and thank you for making this movie.'"
---
I Knew It Was You: Rediscovering John Cazale is being listed under the following tags:
---