Books & Bibliography
There have been plenty of books published about Meryl Streep, although the majority was published in the mid 1980s on the heels of Meryl's "Out of Africa" success. Below is a list of all (known) internationally published biographies on Meryl Streep with short reviews and purchase information.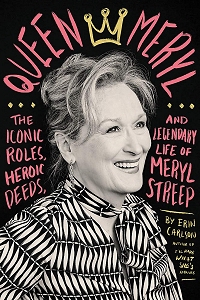 Queen Meryl: The Iconic Roles, Heroic Deeds, and Legendary… (USA)
Written by Erin Carlson. Originally published on September 24, 2019
Carlson documents all of Streep's Oscars, accents, causes, memes, friendships, and feuds; also exploring the "off-brand" forays into action-adventure (The River Wild) and musicals (Mamma Mia!), and how Streep managed to sneak her feminism into each character.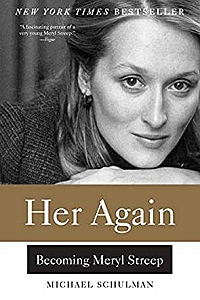 Her Again: Becoming Meryl Streep (USA)
Written by Michael Schulman. Originally published on April 26, 2016
A wonderfully researched book that goes way back to Meryl Streep's upbringing in New Jersey, her training at Yale and Vassar University to her first successes on the New York stages and on tv and film with Holocaust and Kramer vs. Kramer.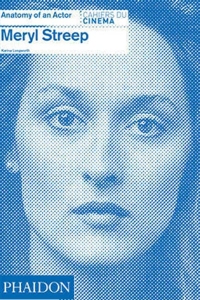 Meryl Streep: Anatomy of an Actor (USA)
Written by Karina Longworth. Originally published on January 06, 2014
Instead of a by-the-numbers account of Meryl Streep's career, Miss Longworth provides a very insightful look at the key roles in Streep's career and how her public image has changed through the years. The very well researched chapters are accompanied by over 300 pictures.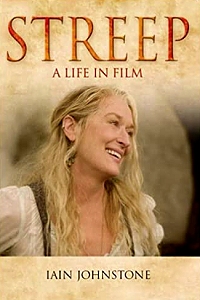 Streep: Life in Film (United Kingdom)
Written by Iain Johnstone. Originally published on April 13, 2009
An updated version on Meryl's career up until "Julie & Julia". The book, while spotting minor inaccurancies, has nice anecdotes on the author's several interviews and set visits with Meryl in the 1980s, her time in Yale and displays an array of nice photos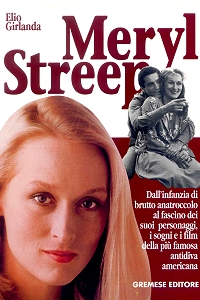 I Grande de Cinema: Meryl Streep (Italy)
Written by Elio Girlanda. Originally published in 1997
ISBN 88-7742-064-2. Another look at Meryl's carrer with information on her films as well as many black and white photos, although none of it differs from any of the other published books in text or pictures. This book is currently out of print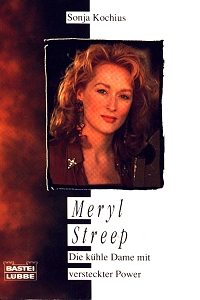 Meryl Streep: Die kühle Dame mit versteckter Power (Germany)
Written by Sonja Kochius. Originally published in 1995
While the book covers all known facts and gives synopsis and background information on Meryl's films, the highlight is an interview that the author had with Meryl while she was promoting "The River Wild" (last film in this book)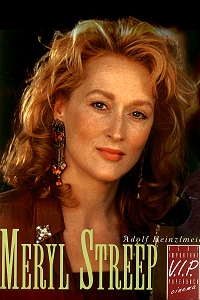 V.I.P. Meryl Streep (Germany)
Written by Adolf Heinzlmeier. Originally published in 1994
A mix of biography and photo album, the V.I.P. collection comes with lots of color and b/w photos on more than 40 high quality pages, featuring both film stills and event pictures. Surely a great addition to any collection!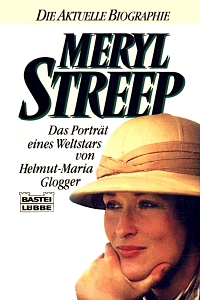 Meryl Streep: Portrait eines Weltstars (Germany)
Written by Helmut Maria Glogger. Originally published in 1987
A very well written and insightful look at Meryl's career (and the films she didn't do), book ends with the release of "Heartburn". Features b/w photos throughout the book as well as reviews and critics on her films on the last pages.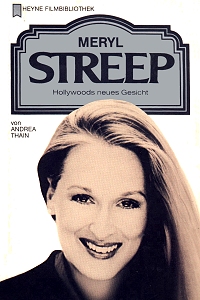 Meryl Streep: Hollywoods neues Gesicht (Germany)
Written by Andrea Thain. Originally published in 1987
Another German biography published after the goldrush of "Out Of Africa", this book is more of a summary of the above, featuring the same pictures and is obviously inspired by "The Reluctant Superstar". Nevertheless good to read.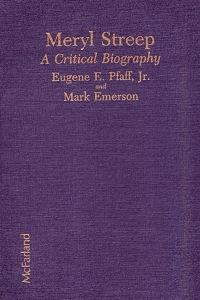 Meryl Streep: A Critical Biography (USA)
Written by E. Pfaff, M. Emerson. Originally published in December 1987
The "Critical Biography" is the hardest find and therefore most expensive books among her American biographies. It's accompanied by a couple of black & white photographs, much like the above, but doesn't feature any valuable information that couldn't be found in the other books.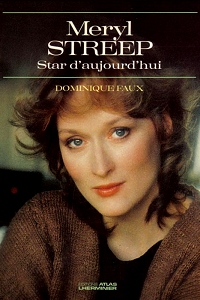 Meryl Streep: Star D'aujourd 'Hui (France)
Written by Dominique Faux. Originally published in 1986
As I'm not fluent in French, I can't tell you if this book is very comprehensive. Other than that, it features some amazing b/w photos, mostly from 80s events, but also production stills from most of her films. There's no link/info on where to purchase it, maybe it'll show up on eBay.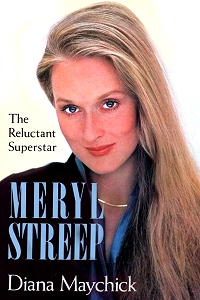 Meryl Streep – The Reluctant Superstar (USA)
Written by Diana Maychick. Originally published in September 1984
The very first biography on Meryl was published by Diana Maychick in 1984, one year after Meryl's second Oscar win for "Sophie's Choice". It covers her early work on stage and screen and features 20+ photos from her films and events.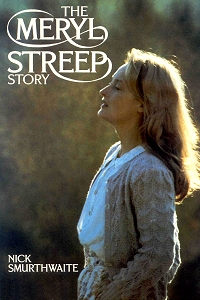 The Meryl Streep Story (United Kingdom)
Written by Nick Smurthwaite. Originally published in 1984
More an extensive pictorial than a biography, this book comes with plenty of stunning photographs of Meryl's professional life, including color and b/w production stills from all of her films as well as snapshots from behind the scenes and a couple of event pictures.
www.simplystreep.com