Meryl Streep at the National Film Theatre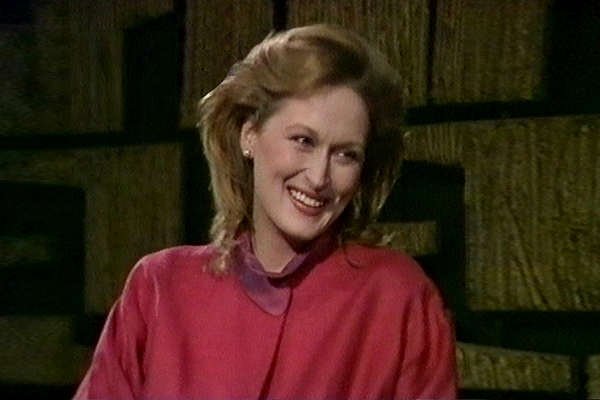 *Please note that any links forwarding to third-party streaming services have no affiliation or monetary connection with Simply Streep.
Release date:
March 16, 1983
Directed by:
Tony Tyley
Produced by:
BBC
Running time:
40 minutes
When Meryl Streep visited London in 1983 to promote the theatrical release of "Sophie's Choice" - a role that would win her a second Academy Award only a month later - the National Film Theatre held a panel with the actress. Interviewed by Iain Johnstone, Streep talked about the making of the film and her previous career - to this time inlcuding "Kramer vs. Kramer", "Manhattan" and "The French Lieutenant's Woman", accompanied by clips from her films.
Production Photos