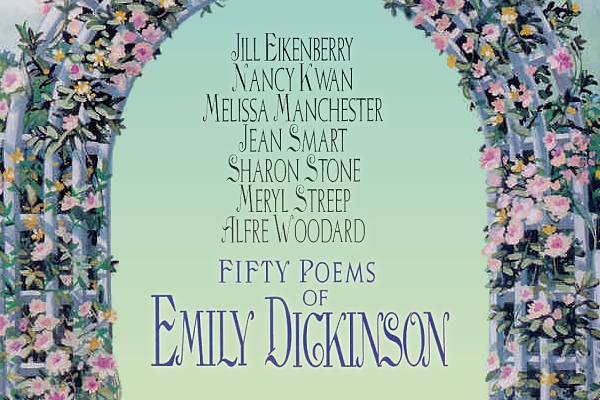 *Please note that any links forwarding to third-party streaming services have no affiliation or monetary connection with Simply Streep.
Release date:
February 1995
Emily Dickinson was a prolific poet, writing nearly 1,800 known pieces. After her death in 1886, her sister discovered 1,775 poems bound in small packets - a collection that is now considered some of the best poetry in the English language. Fifty of Dickinson's most penetrating and insightful works are gathered in Volume II of this praiseworthy series. Among the many treasures in this collection are "Angels in the Early Morning" and "Your Riches Taught Me Poverty." Read by award-winning actresses Amy Irving, Jill Eikenberry, Nancy Kwan, Melissa Manchester , Alfre Woodard, Sharon Stone, Jean Smart, Meryl Streep and Daphne Zuniga, these poems radiate with a burning intensity and gentle understanding seldom found in literature.
Emily Dickinson (1830-1886), regarded as one of America's greatest poets, is also well known for her unusual life of self imposed social seclusion. Living a life of simplicity and seclusion, she yet wrote poetry of great power; questioning the nature of immortality and death, with at times an almost mantric quality. Her different lifestyle created an aura; often romanticised, always a source of interest and speculation. Ultimately, Emily Dickinson is remembered for her unique poetry. Within short, compact phrases she expressed far-reaching ideas; amidst paradox and uncertainty her poetry has an undeniable capacity to move and provoke.