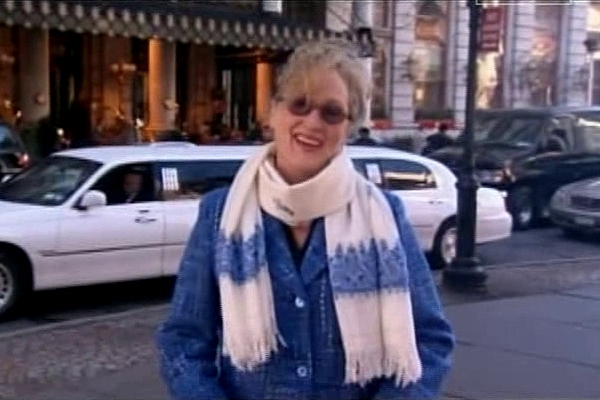 *Please note that any links forwarding to third-party streaming services have no affiliation or monetary connection with Simply Streep.
Release date:
March 17, 2002
Directed by:
Nick Davis
Produced by:
A&E Television Networks
Running time:
120 minutes
Unforgettable scenes from some of the most celebrated films of all time highlight this captivating two-hour show. Meryl Streep hosts a vibrant chronicle of the cinematic history of New York City. While paying homage to a place that has served as the backdrop for many great films, the documentary examines ways the Big Apple has been portrayed, whether as a center of crime, moral decay, greed, or as a land of romance and opportunity. Hosted by Meryl Streep and interviews with Sidney Lumet, Nora Ephron and Tim Robbins.
Participants
Meryl Streep, Lauren Bacall, Peter Bogdanovich, Richard Brown, Edward Burns, Nora Ephron, Spike Lee, Sidney Lumet, Paul Mazursky, Liza Minnelli, Tim Robbins, James Sanders, Martin Scorsese, Pat Scott, John Turturro