The One and Only Shrek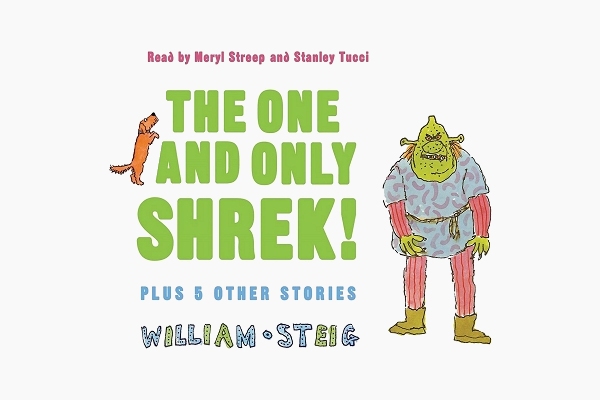 *Please note that any links forwarding to third-party streaming services have no affiliation or monetary connection with Simply Streep.
Release date:
April 03, 2007
Marking the 100th birthday of award-winning author and Illustrator William Steig comes the must-have deluxe omnibus of his picture book classics featuring everyone's favorite ogre! This volume containing 256 green foil tipped pages of hilarious and heart-warming stories is a must-have for any child's library. The One and Only Shrek! features six classic William Steig picture books including Shrek!, The Amazing Bone, Brave Irene, Spinky Sulks, Caleb and Kate and Dr. De Soto. The One and Only Shrek! is available on an unabridged CD from Audio Renaissance featuring the voices of Academy Award Winner, Meryl Streep and acclaimed film actor, Stanley Tucci. Their vocal talents earned them a 2008 Grammy Award nomination in the category of Best Spoken Word Album for Children.