Jimmy Kimmel Live! After the Academy Awards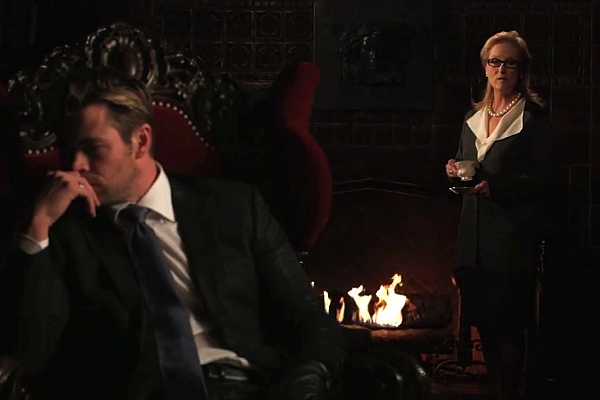 *Please note that any links forwarding to third-party streaming services have no affiliation or monetary connection with Simply Streep.
Release date:
March 02, 2014
Directed by:
Sandra Restrepo
Produced by:
ABC Television
Running time:
5 minutes
Jimmy Kimmel's annual "After The Oscars" special is always a star-studded riot, and 2014's episode is no exception. Watch the viral videos that turn Kevin Spacey into piano prodigy "Ameowdeus," put a sinister spin on family favorite Despicable Me 2 and cast Oscar perennials Ben Kingsley and Tom Hanks in their "most dramatic roles" yet. Meryl Streep participated in a skit as the mother of the Hemsworth brothers, based on a viral video that got its 15 minutes of fame.
Participants
Jimmy Kimmel, Barkhad Abdi, Katie Boeck, Sweet Brown, Abbie Cornish, Matt Damon, Portia de Rossi, Ellen DeGeneres, Laura Dickinson, Adam Driver, Rob Ford, Morgan Freeman, Daryl Getman, Joseph Gordon-Levitt, Tom Hanks, Chris Hemsworth, Liam Hemsworth, Samuel L. Jackson, Ben Kingsley, Queen Latifah, Gary Oldman, Mandy Patinkin, Guillermo Rodriguez, Seth Rogen, Jackie Seiden, Kevin Spacey, Meryl Streep, Catherine Zeta-Jones
Production Photos