The Dream Still Lives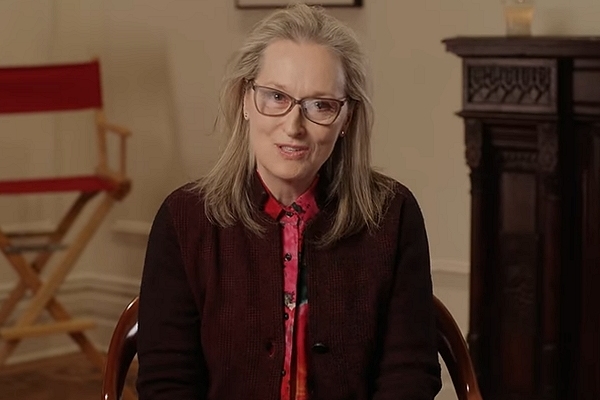 *Please note that any links forwarding to third-party streaming services have no affiliation or monetary connection with Simply Streep.
Release date:
April 04, 2018
Directed by:
Candice Vernon
Running time:
5 minutes
"The Dream Still Lives", a project created by Stevie Wonder and directed by Candice Vernon, has launched 50 years from the exact moment of Dr Martin Luther King Jr's tragic death. In the film, some of the world's most recognizable entertainers, politicians, and athletes - including Wonder, former President and First Lady Barack and Michelle Obama, Katy Perry, Meryl Streep, Chadwick Boseman, Senator Kamala Harris, Trevor Noah, Dave Chappelle, and Bruce Springsteen - address personal hopes for the future as inspired by MLK's dream.
Participants
Mary J. Blige, Chadwick Boseman, BTS, Warren Buffett, Naomi Campbell, Mariah Carey, The Chainsmokers, Cher, Common, James Corden, Billy Crystal, Robert De Niro, Gloria Estefan, Luis Fonsi, Jamie Foxx, Whoopi Goldberg, Kamala Harris, Jesse Jackson, Samuel L. Jackson, Elton John, Jimmy Kimmel, Billie Jean King, Gayle King, Eva Longoria, Demi Lovato, Dave Matthews, Paul McCartney, Bette Midler, Janelle Monáe, Megan Nicole, Trevor Noah, Lupita Nyong'o, Tyler Oakley, Barack Obama, Michelle Obama, Katy Perry, Smokey Robinson, Mark Ronson, Noah Schnapp, Yara Shahidi, Lilly Singh, Bruce Springsteen, Howard Stern, Michael Strahan, Meryl Streep, Ryan Tedder, Serena Williams, Rita Wilson, Stevie Wonder, Tiger Woods