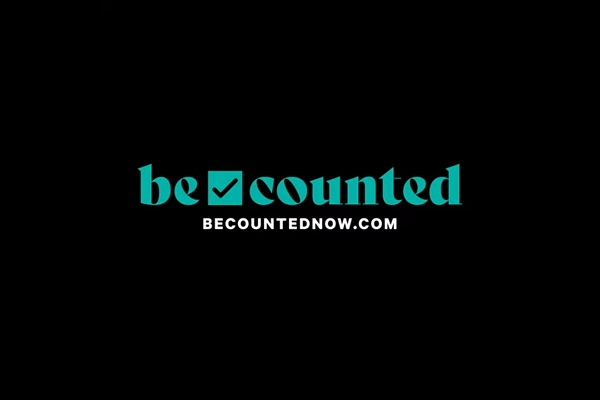 *Please note that any links forwarding to third-party streaming services have no affiliation or monetary connection with Simply Streep.
Release date:
June 28, 2020
Written by:
Ryan Pierce Willams
Produced by:
Marya Bangee, Ryan Pierce Willams...
Running time:
2 minutes
Stacey Abrams, who made history as the first Black woman to run for governor and deliver a response to the State of the Union address, is one of numerous forces behind a new #BeCounted PSA dedicated to the 2020 Census. #BeCounted is in partnership with Abrams' organization Fair Count and Harness, an advocacy organization founded by America Ferrera, Wilmer Valderrama, and Ryan Piers Williams to engage artists in social change. Abrams is one of many recognizable faces, including Meryl Streep, Darren Criss, Connie Britton, Queen Latifah, Justin Timberlake, and Kerry Washington, participating in the video.
#BeCounted launches this PSA (in both English and Spanish) produced in partnership with NowThis to help raise awareness about the immense power and impact of the United States Census. "The census is one of the most powerful tools of progress in America, and one of the least understood. It's how we allocate $1.5 trillion in investment every year, and it's also how we allocate political power for a decade," Abrams tells Entertainment Weekly. The #BeCounted initiative is just one of many efforts Abrams is engaged in to raise awareness around the power of the census and fight for voting rights. While #BeCounted is an extension of her work with Fair Count and her voting rights organization Fair Fight, she also addresses the census in depth in her new book Our Time Is Now: Power, Purpose, and the Fight for a Fair America. Abrams is also one of the subjects of And She Could Be Next, a two-part documentary series premiering on PBS on June 29, which chronicles the story of a defiant movement of women of color who are transforming American politics from the ground up. It's not the only documentary on her docket either; she's also featured in a still-untitled voting rights documentary from Liz Garbus and Lisa Cortés, which Amazon is slated to release this fall.