Monday's Movie of the Week is "Heartburn", Mike Nichols' 1986 dramedy based on Nora Ephron's best-selling book. Lots of new information have been added to the detail page, after the jump you can read production notes and a review on the film. Also, HD screencaptures from the film have been added to the image library. Enjoy and share your comments and thoughts on "Heartburn".
In her 1983 best-selling novel "Heartburn", Nora Ephron wrote semi-autobiographically about her marriage to journalist Carl Bernstein, who helped cover the Watergate scandal with Bob Woodward. The novel typifies an era in which movies, books and the other media are transforming private lives into public properties at an astounding rate. Their separation was met with large public interest. Mike Nichols became interested in "Heartburn" when he was directing Meryl Streep in "Silkwood" – a film co-written by Ephron. Both Nichols and Streep had planned to revive "Private Lives" on Broadway in the early 1980's, but plans foiled after Richard Burton and Elizabeth Taylor announced their own production of the play. For Meryl, it was also the first time to do a comedy movie – although "Heartburn" can hardly be labeled a comedy, at least not in the traditional sense. According to reports, Kevin Kline was the first choice to portray the Bernstein character, however Kline wasn't available due to theatre commitments. Mandy Patinkin was then cast as the male lead. Filming started in July 1985, just weeks after Meryl returned from filming "Out Of Africa".
To prevent legal actions against the screenplay or the film, Paramount granted Carl Bernstein an unofficial advisory role to make sure his character was portrayed correctly. Further, their divorce agreement spelled out how both Bernstein and the children should be portrayed in the film. One clause stipulated that the character "will be portrayed at all times as a caring, loving and conscientious father." Bernstein also won the right to suggest revisions to the screenplay. And after seeing various versions of it, he took successful court action to implement changed he had requested. As a result, the Bernstein character is portrayed more symphateically in the film than in the novel, yet almost nothing about the character or his motives is explained. "Rarely have the subjects of gossip participated so fully to turn their domestic strife into Hollywood legend," Maclean's wrote about Ephron's and Bernstein's assistance in the filming of the novel. And to make things more difficult, Mandy Patinkin withdrew from the production soon after shooting had started. Co-producer Robert Greenhut stated that "there were artistic differences between Mike and Mandy about the interpretation of Mandy's character, and we mutually agreed that he would not be in the picture". In comes Jack Nicholson to join Streep – and an ensemble of supporting actors, including Jeff Daniels, Steven Hill, Stockard Channing, Richard Masur, Catherine O'Hara, Maureen Stapleton, Mercedes Ruehl and director Milos Forman.
Upon its release in July 1985, "Heartburn" was met with mixed reviews. Roger Ebert called it "a bitter, sour movie about two people with no chemistry, played by two actors with great chemistry". The New York Times found it hard to "get interested in these people" as well. Most critics were disappointed that the pairing of the two megastars of the 1980's, directed by someone like Mike Nichols, resulted in just an average film.
Webmaster's Review
Most critics found the lead characters in this film simply too uninteresting to care about their fate, and I can agree with them. As the film focuses on one relationship, "Heartburn" doesn't fare well in telling the story from just the woman's point of view. Who knows if this has anything to do with Mr. Bernstein's involvement in the script, but there's basically no information on who this Mark Forman is – his background, his feelings. He's not explained, so you can only sit and watch Jack Nicholson do his famous grin. For an actor of his range, he gets very little to do. Meryl handles her role well (what else could be expected), yet she doesn't explain herself – when she goes back with him to Washington, you wonder why. And when she leaves him a second time it's hard to feel for her, she has been there before. Also, the story feels at times like an odyssey. Rachel leaves her New York life behind to follow Mark to Washington. Once she finds out about his infidelity, she moves back to New York, then returns to Washington, and moves back to New York again. Her life feels sour, and so does the film. This is especially unfortunate since it features a great cast of supporting players – Rachel's friends, colleagues, her therapy group – all played by talented and classically trained actors. Yet, none of these characters are explained any further, they're simply just there to listen to Rachel and her struggles, none of them seems to be having a proper line – or at least a storyline – of their own. Still, it's not all bad about "Heartburn". Nora Ephron's writing skills come threw with some witty and sharp dialogue. Also, the film finds mentionable honors for two motion picture debuts. The first is Kevin Spacey, who plays the Subway passenger who later robs her therapy group. And then there's Mamie Gummer who, at 2, "plays" Annie, Rachel's and Mark's first daughter.
Read posts from the archive: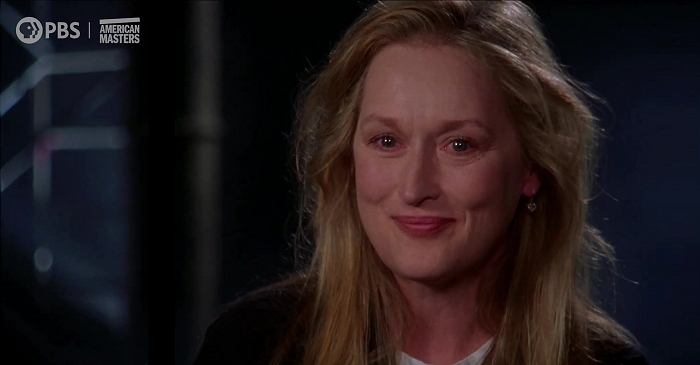 June 24th, 2022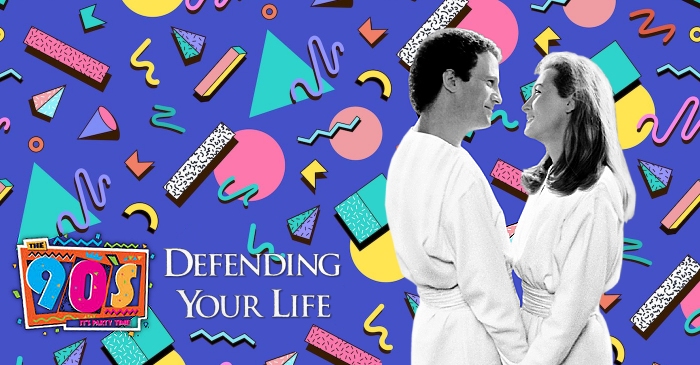 April 4th, 2020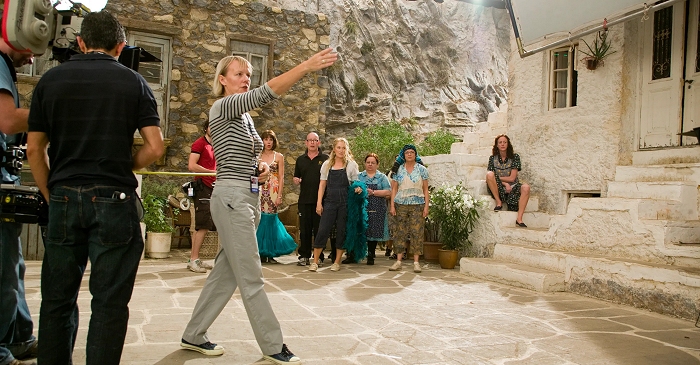 September 14th, 2023
www.simplystreep.com