This time's Movie of the Week is a classic of the seventees, with Meryl in a supporting role that is brief but has cemented her image as the rising star of her time – the cool blonde with the icy look. It's Woody Allen's "Manhattan", in which she plays his ex-wife who's just about to release a tell-all about their marriage. As always, production notes and review below, new DVD screencaptures have been added to the image library – and three new video clips can be found in the video archive. Please tell me your thoughts on "Manhattan" in the comments.
Production Notes
Universally praised by critics and a favorite among Woody Allen fans, Manhattan (1979) remains one of the key films of the seventies, one that is still relevant and astute in its observations of life in Gotham. In Woody Allen's own words, it is about 'the problems of trying to live a decent life amidst the junk of contemporary culture – the temptations, the seductions.' It is also uncharacteristically romantic for an Allen movie with its "May-December" affair between Isaac Davis (Allen), a twice-divorced 42-year-old comedy writer, and Tracy (Mariel Hemingway), a 17-year-old high school student. Equally important is the city of New York which plays a central role in the film. "Manhattan" is an idealized view of the city which travels from the Central Park to the Russian Tea Room to the Hayden Planetarium with stops at the Guggenheim, the Whitney, and other cultural landmarks. Allen said, "I presented a view of the city as I'd like it to be and as it can be today, if you take the trouble to walk on the right streets." In a conversation with Silvio Bizio, the director revealed that the idea for Manhattan "evolved from the music. I was listening to a record album of overtures from famous George Gershwin shows, and I thought 'This would be a beautiful thing to make a movie in black-and-white, you know, and make a romantic movie." United Artists initially had some reservations about allowing Allen to shoot in monochrome due to commercial considerations but eventually gave in to his demands. Allen promptly hired cinematographer Gordon Willis who decided the best way to capture New York City was in the wide-screen Panavision process. It proved to be an inspired creative decision which is evident from the exhilarating opening montage set to Gershwin's "Rhapsody in Blue." When Manhattan was first released, there was some criticism leveled at the film for its depiction of a romance between a teenager and a 42-year-old man. Cast in the role of Tracy, Mariel Hemingway surprised critics with her appealing, unself-conscious performance. It was only her second film and she received an Oscar nomination for Best Supporting Actress. Coincidentally, she lost to Meryl Streep for Kramer vs. Kramer who the former wife of Isaac Davis, a bisexual feminist, writing a book about her relationship with Iscaac.
"I didn't get to know Woody Allen, really. I had two days on the film. maybe three. He was very firm. I was very surprised because his films have, to the outsider, such an improvised feel – that's how he deals with whomever in his primary character, you know, like Diane. That all feels very improvised, but, man, on the lower echelon, we had to stick to what we were saying! I think he just hated my character. I played the wife writing the tell-all. He didn't take anything out on me. He would just ask me to say the line how it was written (laughs). I think it's a fair request. Harold Pinter did the same thing in 'The French Lieutenant's Woman'" (Meryl Streep, Premiere Magazine, March 1997)
Manhattan is also notable as Diane Keaton's last appearance in an Allen film until Manhattan Murder Mystery (1993) and some of the more interesting cameos include US Congresswoman Bella Abzug as herself, New York Magazine critic Judith Crist, Anne Byrne, ex-wife of Dustin Hoffman, Karen Allen as a TV actress, and Tisa Farrow, the sister of Mia. Although it's hard to believe now, Allen admitted he was so appalled by Manhattan after completing it that he had his agent Sam Cohn offer United Artists another film for nothing if they would not release it. Luckily, he changed his mind shortly thereafter but Allen has always been his own worst critic. The majority view of the film is perhaps best expressed by critic Tom Milne who wrote "it's funny and sad in exactly the right proportions. Allen could well strive vainly ever to better this film."
Review
I have a hard time reviewing "Manhattan", for the simple reason that I've never really enjoyed Woody Allen's films. I think his best work has been "Match Point", because it was fairly an unusual film for him. But other than that, I've never got his sense of humor, this endless talk, the neurosis. Sure he's been a great director for actors, especially women – Diane Keaton has her place in film history because of him. And don't forget the great Dianne Wiest, who won two Academy Awards for performances in Woody Allen films – "Hannah and her Sisters" and "Bullets over Broadway". If there's one thing that you'll find in all of his work (at least the ones I've seen) it's teriffic acting. Every time again I'm entertained by the actors and bored by the story. Same goes for "Manhattan". The leading ladies here are Keaton and Mariel Hemingway as Allen's young girlfriend. Meryl Streep, in the part of his ex-wife, isn't having much to do. Her supporting role is limited to three smaller scenes – somehow she mentions in every one of these scenes that her book is just "an honest account of their marriage". Maybe it's a running gag, but her the circle closes – I just don't get Allen's humor or dialogue much. Still, "Manhattan" has done an important thing for Meryl's late seventies career. It has defined the look – long blonde hair, icy cool look – that has been used so often to describe her on-screen persona and mystery. If you like Woody Allen's film, you'll love "Manhattan". For me, not so much.
Read posts from the archive: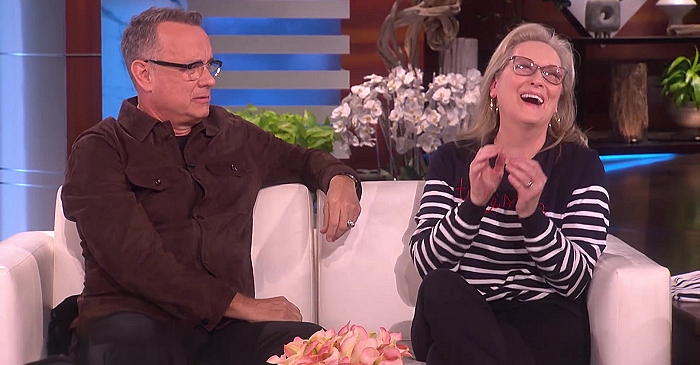 January 9th, 2018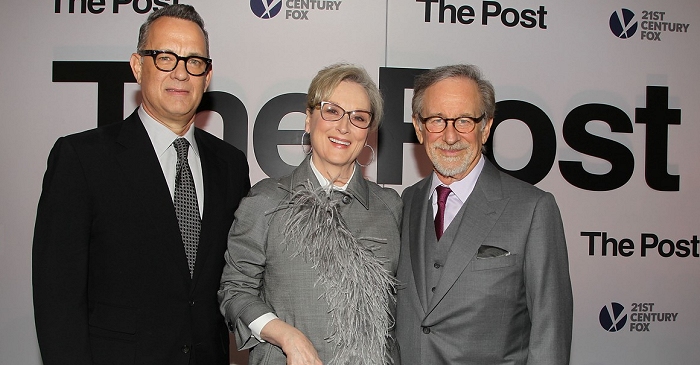 December 15th, 2017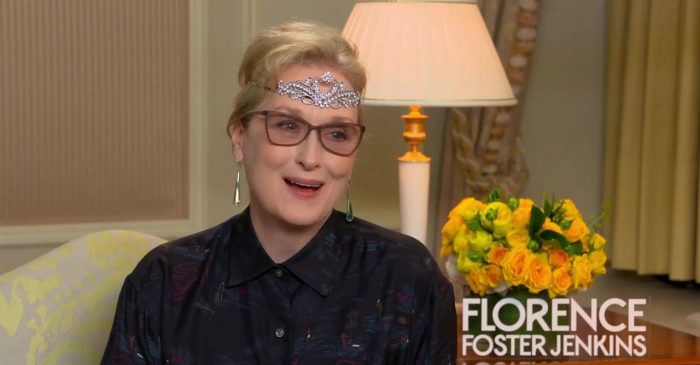 August 10th, 2016
www.simplystreep.com