This Sunday's spotlight is "Plenty" the 1985 adaptation of David Hare's play, starring Meryl Streep, Charles Dance, Sting and Tracey Ullman. To cover the film, new DVD screencaptures have been added alonside the full theatrical trailer and three new clips from the film. Production notes and my review can be found after the cut. And as always, please share your thoughts on "Plenty" in the comments.
Production Notes
"Plenty" tells the story of a young Englishwoman's mental breakdown in postwar Britain following a life of purpose and exitement in the French Resistance. David Hare wrote the play after reading a book about the Special Operations Executive, a clandestine wartime organisation that operated behind enemy lines in occupied Europe. He discovered that the divorce rate among women who had been agents for the SOE was a staggering 75 percent. Using that as a springboard for his story, Hare began writing and developing the character of Susan Traherne, his long-suffering heroine. "The person who has had a good war but can find no role in peace is a character who has often been written about before," acknowledges Hare, "perhaps best by Terence Rattigan, whose Freddy in 'The Deep Blue Sea' is a brillianlty realised part. But I had the wider aim of trying to set my character's life against the days of English plenty. I intended to show the struggle of a heroine against a deceitful and emotionally stultified class." In the film, Meryl Streep is cast as Susan Traherne, a role originally played both on the London and New York stages by Kate Nelligan. She won rave reviews and Hare himself is the first to salute her contribution to his work, even though she wasn't offered the chance to recreate the part for the screen. A decision made largely by director Fred Schepisi, the Australian filmmaker who established his name with "The Devil's Playground" and "The Chant of Jimmy Blacksmith".
For a while, there was a feeling that if a character ever said more than three sentences in a row, it was anathema. It was like theater, boring, nobody'll listen to it. Now, I don't really love the work of Quentin Tarantino, but he did show that you could… have people plowing through pages of words, and still be dark, compelling, and filmically valid. 'Plenty' was loaded with words. And her passion, the size and fury of her frustation, were so compelling to me. It's a wordy movie, but I did it because of a speech that I wanted to say. I just wanted to say, 'I would stop, I would stop, I would stop f***cking talking if I every heard anybody else say anything else worth f***ucking stopping talking for! I got to kiss Sting; that was a big deal! I was such a fan of his and I got to tell him that 'Every Breath You Take' is a perfect song. (Meryl Streep, Entertainment Weekly, March 2000, More Magazine, December 2002)
"Film is a director's medium," says Hare, "and I've enough respect for Fred to think that the only way the film could succeed would be by his re-interpreting the whole thing. Since I trust Fred, I trusted his judgement about wanting to do it afresh with a different actress. Obviously the reason Meryl Streep can finance scripts is because she has the quality of making intelligent people accessible to large audiences, which is a gift given to very, very few actresses. That, I think is her quality, to make you think and feel with her." Having seen the New York production of "Plenty" and greatly admired it, Streep couldn't wait to tackle it as a film. "I thought it would make a better movie than a play because it seemed to burst its seams. The size of it, the scope of it, the portrayal of a life and those times from the 1945 to the early '60s would, I thought, breathe easier in a film." Since she has already played a less than sympathetic character in "Silkwood", the actress was quite prepared to challenge her talent further and risk her image by playing a woman who can be both selfish and ruthless. "I think we've seen lots of male heroes in drama and literature and ask a lot of their circumstances and are aggressively demanding of society and the world. I don't think that's unusual. But its unusual when it's a woman. Yes, Susan Traherne does come across as sort of unpalatable and tough to take. But that's why I liked playing her. I loved her anger and the size of it, and her fearlessness about expressing it. Also I was attracted by the dream inside of her, and the idealism. To me she seemed like someone who, all through her life – up to her middle age – just doesn't stop being as altruistic as only teenagers are. Obnoxious about the purity of her opinions and what she demands of the world."
Meryl had one hysterical, emotional scene which she repeated in rehearsals and in takes at least 50 times. She never flinched or changed a thing. She improved, if anything, her selectivity. She seemed completely in control of her emotions and of her pace and timing and reactions to other people. It was remarkable. (Sir John Guildgud, Options Magazine, June 1985)
That such a woman should flourish during the days of wartime uncertainty only to fade into the fringes of madness during peacetime seems to Streep to be perfectly logial. During the war, when friends and lovers parted, the fact that they didn't know if they would ever see each other again often made relationships that much more urgent and exiting. For many, it was also the time of their youth with all its attendant hopes, dreams and aspirations. "About the time when I said I would do the film I'd seen something about World War II on television," said Streep. "It was President Reagan visiting the beaches in Normandy. They interviewed some of the veterans who had gathered there. Even though they had lost friends and it had been a horrible, horrible time, there seemed nothing that compared to it in their subsequent lives. They looked at their past almost like a love affair. On Plenty, for me as an actress, the most valuable thing was to locate in my own experiences something similiar to the excitement of a youthful look at a future which seems wide open and in which the possibilities seem endless. I had that feeling when I was at college. What we could achieve politically and in terms of freedom, human and civil rights really seemed on the brink of happening. In my experience, a lot of my contemporaries have lost that. It has sort of dribbled away in the ensuing years. I wanted to investigate that and it seemed very evident in this story." As she did in "The French Lieutenant's Woman", Streep speaks with an accomplished English accent which proved far easier to master than portraying a character who ages from 18 to 36. "That was difficult, mainly because I've never felt 18 in my life. I've always felt a little bit in my mid-20s since I was 12. But it's fun to design someone's life over that amount of time. God knows, you can't do it with your own."
Frederik's Review
"Plenty" is based on a play and you can tell from the first few minutes of dialogue throughout the film (and the fact that it was produced by Meryl's long-time New York stage collaborator Joseph Papp). I have watched this several times now, always in hopes to enjoy it more – but for me, "Plenty" has never worked. Meryl's performance is a masterclass of fine acting – here's everything that critics have dismissed about her acting in the 1980's – accents, foreign languages, breakdowns and suffering. She does all with immense power, creating a character worlds apart from Karen Blixen, who she portrayed the same year. The supporting actors are magnificent as well, the usual suspects of British cinema – Charles Dance, John Guilgud, Ian McKellen, Australian Sam Neill, even British pop stars Tracey Ullman and Sting – unfortunately they're all in a story I just didn't care about. Susan is living an unfulfilled life of boredom, and the film feels just like that. Maybe the single reason for this is that not all stage plays can be transformed to the big screen. Three years later, director Fred Schepisi, Meryl and Sam Neill reunited for a project that gave them a base to prove their outstanding talents, "A Cry in the Dark". Meryl's bravura performance aside, "Plenty" is not a film I would recommend, maybe you need to be a theater buff to enjoy it more than I did.
Read posts from the archive: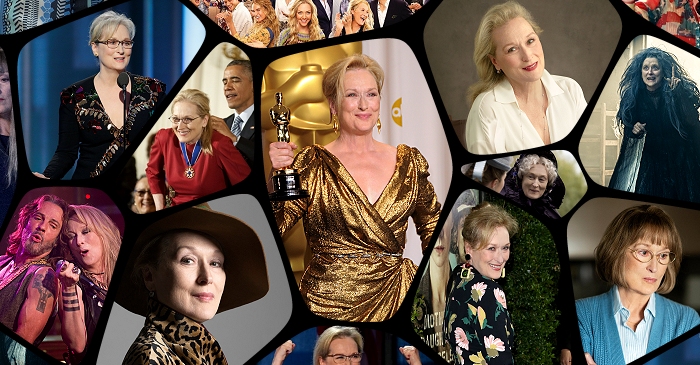 December 30th, 2019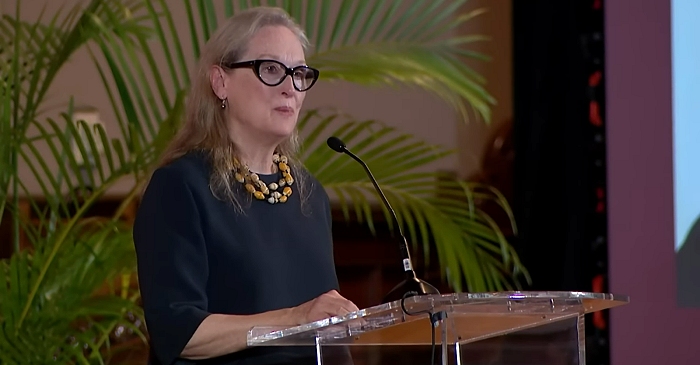 October 21st, 2022
www.simplystreep.com