This week we spotlight "The Manchurian Candidate", Jonathan Demme's remake of John Frankenheimer's 1962 classic film. New DVD screencaptures have been added as well as new video clips – including a full making of and deleted scenes in the video archive. Production notes and my review can be found after the cut. As always, please share your thoughts on the film in the comments. Also, watch out for a special treat in the following update!
Production Notes
Based upon Richard Condon's best-selling classic novel and an updated version of the 1962 classic by the same name, starring Frank Sinatra, Laurence Harvey & Angela Lansbury, this mesmerizing story of mind control and abuse of political power is directed by Academy Award -winning director Jonathan Demme, who draws a star-studded cast, including two-time Academy Award winners Denzel Washington and Meryl Streep andLiev Schreiber. "With the nation's eye focused on a presidential election in 2004," Demme says, "I couldn't think of a better time to address darker themes about the political process and the forces that try to undermine it." Producer Tina Sinatra couldn't agree more, as did her legendary father, the late Frank Sinatra, who owned the rights to the original film. "In 1991, I asked my father what he thought of the idea to contemporize 'The Manchurian Candidate' and he said he thought it was smart and would have greater audience appeal today," remembers Sinatra, who later obtained full rights to the story. "What's most important to me is retaining the human stories that are so crucial to a film like this. The humanity of it is timeless, and updating the film's battle to the Gulf War makes a lot of sense as well, especially considering how politically pertinent that part of the world is today."
We may be seeing a lot more of "the real Meryl Streep" in certain subtle ways in this movie than we've ever seen before. She's a very brilliant human being, and her character's a very brilliant human being. I think in various other parts, it's possible Meryl has needed to put a little governor on the extent to which she can allow her massive intelligence and confidence to show through; it's a value Jodie Foster was able to capitalize on in 'The Silence of the Lambs'. (Jonathan Demme, The Hollywood Reporter, June 2004)
Demme also notes that Senator Eleanor Shaw has been significantly updated into a more complex character. A calculating wife to the vice-presidential candidate in the book, the contemporary version of the character is an influential politician in her own right, as well as a manipulative mother pushing her son toward the vice presidency, and ultimately, the highest office in the land. "Ellie Shaw is a woman who adores her son and believes in him," says Streep. "She's also a mother who is achieving through her son the political position she feels has been denied her. So while Ellie grooms her son for leadership, she is also fulfilling her own destiny." Demme enthusiastically concurs. "Meryl's take on Ellie filled me with ideas and excitement," the director recalls. "And I still ask myself: did I actually have the opportunity to work with Meryl Streep? The chance to collaborate with her is any director's dream come true."
Production Notes
As with most remakes, "The Manchurian Candidate" reminds you that there is a film in the past so good it should be revised. While the original is grounded in Communist conspiracy, the remake nicely transports Richard Condon's 1959 novel to a modern-day election campaign, a setting more comprehensible for today's audiences (and maybe too comprehensible for the film's 2004 release). It didn't lose the story's vibe of paranoia and not being sure if this could all be grounded in reality, and works very well as a conventional thriller. The acting is fine as well. Denzel Washington and Liev Schreiber in the leading roles are surrounded by talented supporting actors, from Jon Voight to Kimberly Elise, Jeffrey Whright and Vera Farmiga. However, the updating of the Eleanor Shaw character from a dominant but subtle mother in the background to a power-hungry political person overshadowing everything and everybody didn't transform that well for me. If you watch the original film, the Angela Lansbury performance developes slowly and becomes all the more deranged when her actions and motives are revealed. It's a magnificent performance that should have won her the Academy Award, but even without it remains a classic performance in the 1960's cinema. In the remake, I found the character unnecessarily schrill and over-the-top at times. There are good scenes as well, especially between Streep and Schreiber, but I was missing the subtleness that made this character in the original so inscrutable. I would say the 2004 remake is worth a recommendation, however, the original film is a must-see.
Read posts from the archive: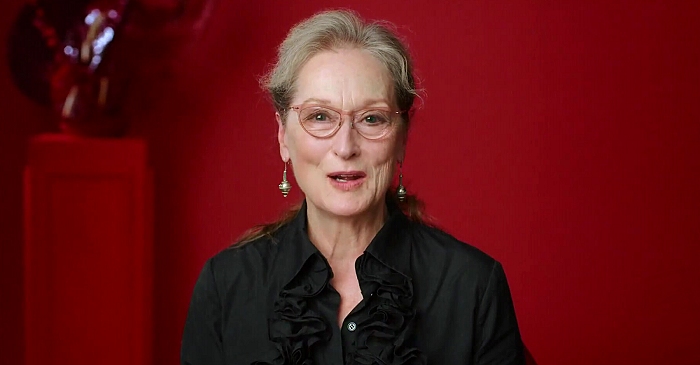 November 21st, 2020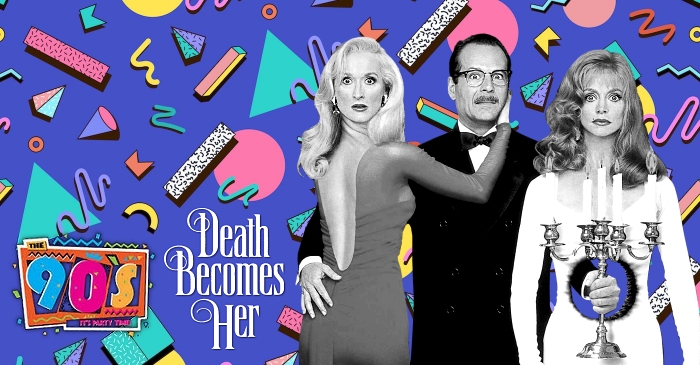 April 11th, 2020
www.simplystreep.com