This week's spotlight is "Still of the Night", a very good recommendation for a rainy Sunday (in case it's raining today where you live). New DVD screencaptures, promotional pictures and stills have been added to the image library. Three new clips can be found in the video archive. Production notes and review after the cut. As always, please share your thoughts on "Still of the Night" in the comments.
Production Notes
For the first time since she became a star, Meryl chose a project she didn't really believe in, although "Still of the Night" was hard to resist for many reasons. It would reunite her with Robert Benton and Nestor Almendros, the writer-director and the cinematographer of "Kramer vs. Kramer". Since it was shot around the chic haunts of the Upper East Side rich, Meryl could live at home with her family. She even secured a supporting role for her friend Joe Grifasi, who, as a detective in the film, wound up warning Roy Scheider about Meryl. She played a double murder suspect. Meryl described her character "as a very, very rich person who works in an auction house. Roy is the psychatrist who sort of loses his professional objectivity when her meets me." What he actually was supposed to do was fall in love with Meryl, the mistress suspected of murdering her lover, one of his former patients. Newsweek Magazine took out its rapier pen. "Scheider and Streep are no Grant and Kelly," wrote David Ansen in his review. "You can't strike a flame with two metallic matches." The main problem was a lack of rapport between Meryl and Scheider. Towards the end of filming, she admitted "there was a lot of tension" between them. It was partly the result of what they were asked to do in the script, based on a short story written by Benton and his one-time collaborator David Newman.
"I didn't know what I was doing in that. Again, I had no idea who my character was. I hate noir. It's not about playing a person, but a represenation, usually of the girl. Kim Basinger in "L.A. Confidential" was the closest recently – that was a person. The ones that are just seen through mystery and smoke – I'm not interested in them. (Meryl Streep, Entertainment Weekly, March 2000)
Meryl's and Scheider's parts were tongue-in-cheek recreations of all the leading couples in classy movie mysteries ranging from Hitchcock's "Rear Window" to his "North by Northwest". Meryl was not only cast as the typical blonde icicle, she also had to emulate predecessors such as Grace Kelly and Eva-Marie Saint. "The dialogue seemed false", she says. "I got madder and madder because I knew the answer lay within me, but I couldn't wrestle it up. I sulked all day – something I never did before." "She had to smoke a lot in the picture, as I recall," says Jessica Tandy, who played Schneider's mother, also a psychatrist. "A chain-smoking neurotic. I think that added to the general feeling of nervousness." Benton still had his intuitive confidence in her. Given a yellow legal pad and a couple of pencils, she came up with an subplot involving her father, an American ambassador in Italy, whom her character was accused of pushing to death. "Working with Meryl," Benton says, "is like working with another writer. She's a wonderful collaborator. She's a combination of intelligence, imagination and instinct. All right, I love her," he says. "Besides, we both like to garden". But Meryl admits the movie was a mistake, that from the start she had a "who-the-hell-cares attitude" about the story. "My flaw is that I did it because I love Benton and I wanted to work with him again. It was shot in New York, so I just rolled out of bed to go to work. I was with my baby more than I had ever been. I didn't have to work every day. But listen," Meryl says, "I'm not ashamed of what I did, I just wished we'd all aimed higher." She makes an indirect reference to Benton: "People who are smart can't just do something that they think will be popular just because it's selling now".
Frederik's Review
People either forget that "Still of the Night" exists or didn't like. I can't confirm both of this. The story is sleek, there's suspense, a twist ending (which surprised, although it has been obvious) and has its scary moments. It relies heavily on Hitchcock and classic noir thrillers, which I enjoyed very much. If you enjoy an elegant thriller, you will enjoy "Still of the Night". The critics' biggest draw for this film was the lack of chemistry between Streep and Scheider. They may not be the great couple on screen, but I thought it wasn't necessary for the story either. Both characters feel attracted to each other, and Sam's interest and suspicion in Brooke is well played. The female character, as often in noir, has the pivotal job to look good and be mysterious, and Meryl is fantastic at both requirements. Although it's known this is a part she didn't like playing, she's doing it with the expected intelligence and talent. "Still of the Night" may not be a classic, but it offers good entertainment and chills throughout.
Read posts from the archive: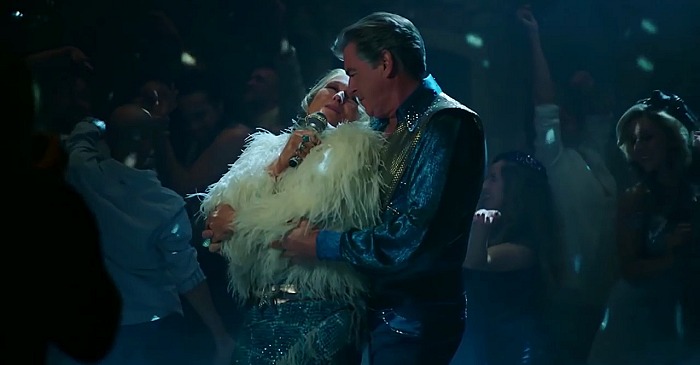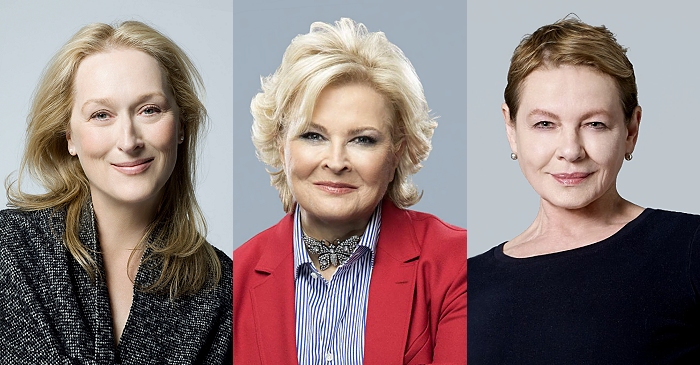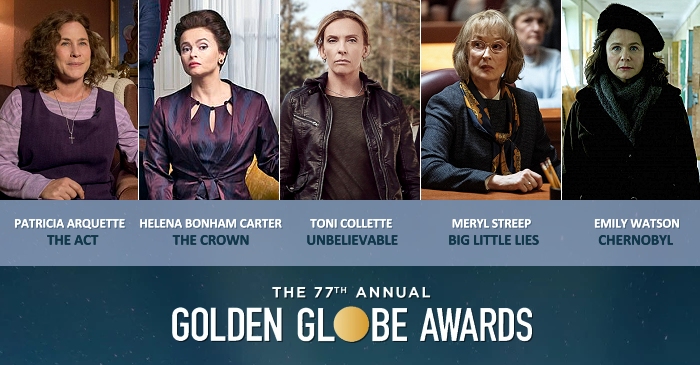 www.simplystreep.com