2012 is in its last week, so let's revisit the hightlights of Meryl's incredible year. Enjoy reading and reminding what happened in these last twelve months and share your personal hightlights. I wish you all a Merry Christmas, see you in 2013. 2012 has been the busiest year for Meryl Streep in a long time. There were two films to promote, a third to be filmed and a new shelf to be bought for all the accolades she won for "The Iron Lady".
Although "The Iron Lady" had a limited release in December 2011 to qualify for awards season, the film widely released in January. In order to promote the film, Meryl participated in an international press campaign, starting with the European premiere in London on January 4 and the Paris premiere three days later. The film's release was met with support by the American Vogue, who made Meryl their "cover girl" for the January 2012 issue. On January 10, Meryl was on hand at theNew York Film Critics Circle Awards, accepting a trophy as Best Actress. She also taped various interviews for the US release, attending both Ellen DeGeneres'  show as well as Jimmy Kimmel Live.  For the Golden Globe Awards, much was speculated if  either Meryl or Viola Davis would be named winner in the Best Actress Drama category. Both actresses have has received  numerous accolades for their performances in "The Iron Lady" and "The Help" before, and the Golden Globe win in this category was expected to be a direction towards the Academy Awards. At the Golden Globes on January 16, it was Meryl's name to be called, accepting her career's eighth Golden Globe win. After mentioning performances by leading ladies that weren't nominated that year, Meryl thanked "everybody in England that let me come and trample all over their history."
Bring in the trophies: Meryl Streep has been an awards show fixture throughout January. She received the New York Film Critics Circle Award, the Australian Academy Of Cinema & TV Arts' Awards, AARP's Movies for Grownups Award and the Golden Globe Award, all for her performance in "The Iron Lady".
A day after the Golden Globe win, Meryl received a BAFTA nomination as Best Actress – and the following week an Academy Award nomination. Her January schedule remained tight with appearances at the Australian Academy Of Cinema & TV Arts' Awards, where she was awarded Best International Actress, and the Screen Actors Guild Awards for another "The Iron Lady" nomination. The SAG went to Viola Davis for "The Help", making the Oscar results just a bit more unpredictable. In early February, Meryl attended in Beverly Hills, where she accepted the award for Best  Grownup lovestory, shared with her "The Iron Lady" co-star Jim Broadbent and a special screening for "The Iron Lady" by the Screen Actors Guild, before she headed to London for the BAFTA Awards. A win at the British Academy would be trickier than a win for an American award as Margaret Thatcher has not only been a British public person, but an icon of both respect and hatred. So it was an open field if the Brits would have enjoyed the Thatcher performance or prefer Michelle Williams' turn as Marylin Monroe in the London based "My Week with Marylin". As it turned out, even the Brits loved Meryl's Thatcher and awarded her Best Actress on February 12. This has been only her second BAFTA win, exactly 30 years after her last British film "The French Lieutenant's Woman". Meryl then left England for Germany to attend the Berlin Film Festival, for the German premiere of "The Iron Lady" and another honor – the Honorary Golden Bear for her work on film.
Europe had just as many accolades for Meryl when she promoted the film in various European cities. First, she received the Honorary Golden Bear at the Berlin International Film Festival, then the British Academy Award. Back in the United States, Meryl attended the Screen Actors Guild Awards and the Oscar Luncheon.
On February 26, the Academy Awards took place with the Best Actress category still being wide open. After 29 years since her last Oscar win and twelve nominations in between, Meryl Streep won the Academy Award for her performance as Margaret Thatcher in "The Iron Lady". "When they called my name I had this feeling I could hear half of America going, "oh, no! Oh, come on why – her! Again!" But, whatever (laughter)." Besides Meryl, her longtime collaborator, makeup-man Roy Helland, who has worked with Meryl since Sophie's Choice, won an Academy Award as well that night, together with Mark Coulier, for Best Makeup. In honor of her friend and colleague Viola Davis, it was later reported that Meryl made a donation to Davis' Rhode Island connected charities.
The night of the year. On February 26, Meryl Streep won the Academy Award as Best Actress for "The Iron Lady", 29 years after her last Oscar win.
However, the promotional tour for "The Iron Lady" was still rolling. On March 6, Meryl and Phyllida Lloyd visited Tokyoto promote the film's release. After returning to the States again, Meryl attended the Women in the World Summit to speak about Hilary Clinton. In late March, she lent support to a documentary film called "Bully", distibuted by the Weinstein Company, which received an R rating over the use of foul language. Many in the industry were outraged since a film about  bullying in school should be seen by those who are affected by it the most. On March 20, Meryl hosted a screening for the  documentary in New York and talked about her own experiences from her school days. The rating was eventually changed to  PG13. On April 26, the theatrical trailer for "Hope Springs" was released, a comedy that Meryl and Tommy Lee Jones filmed in late 2011. In May, Meryl, Sting, Joan Baez, Cynthia Nixon, Yoko Ono and Patrick Stewart signed an Amnesty International  Letter to Presidents Obama and Karzai on Afghan Women's Rights. The open letter was released to President Obama and  President Karzai, calling on them to give women a voice in the conversation about Afghanistan's future. In June, Robert De Niro and Meryl Streep were honored with the Made in N.Y. Award for their contribution to the arts and the city. "I'm proud  I have the same number of these as Meryl," Mr. De Niro said in accepting his award, adding, with a deft pause, "For now."  "By this time next year, she'll have seven," he added. The month also featured appearances at the AFI Lifetime Achievement Awards, honoring Shirley MacLaine, and the Women in Film Crystal Awards, where Meryl spoke about Viola Davis. June also  featured a rare return to the stage, although only for one night. Together with Kevin Kline, Meryl participated in a benefit reading of "Romeo & Juliet" for the 50th Anniversary of the opening of the Delacorte Theater in Central Park.
Meryl sang with Sting to support his Rainforest Foundation. Later she attended the Made in N.Y. Awards (pictured with Whoopi Goldberg and Kelly Ripa) as well as the Women in Film Crystal Awards, honoring Viola Davis. In June, Meryl and Kevin Kline celebrated the Delacorte Theater's 50th Anniversary with a benefit reading of "Romeo & Juliet".
In August 2012, "Hope Springs" released US theaters and featured another promotional tour, although smaller than the "Iron Lady" rounds, for Meryl. Together with her co-star Tommy Lee Jones, she attended The View, The Charlie Rose Show and Good Morning America and also  visited Watch What  Happens Live. The film was met with positive reviews for the story  and its actors. The Hollywood Reporter wrote, "Streep's performance is a winning mix of vulnerability and determination  as she at first tries to understand her husband's indifference and  then works to convince him to help reignite their romantic spark. Several scenes where she attempts to reassert sexual  intimacy with Arnold are both heartbreaking and hilarious, particularly a risqué rendezvous in a darkened, quiet theater  where her unpracticed technique goes wrong in too many different ways." "Hope Springs" had a solid run at the box office as well and was released on DVD this year in early December.
During the Summer, Meryl and Tommy Lee Jones were busy promoting the theatrical release of "Hope Springs", in which they played a couple attending a marriage therapy (shown at the premiere with "therapist" Steve Carrell). For her role as Kay, Meryl received a Golden Globe nomination in December. The next in line started shooting in October – John Wells' "August: Osage County".
There was no resting though, as the production for Meryl's next film was just about to start. In October, filming for "August: Osage County" started in Oklahoma. Based on Tracy Lett's successful play, the story has been adapted for the big screen by, once again, the Weinstein Company, and tells the story of the Weston's children return home to care for their  afflicted, manipulative mother (Streep) after her husband and their father has been missing. Armed with prescription  drugs and paranoid mood swings, Violet reigns over the home as family secrets unfold. "August: Osage County" features an acting ensemble of Benedict Cumberbatch, Juliette Lewis, Ewan McGregor, Julia Roberts, Abigail Breslin, Dermot Mulroney, Chris Cooper, Sam Shepard, Julianne Nicholson and Margo Martindale. Shooting for the film wrapped in November 2012, a release date hasn't been set yet (but a release close to next year's awards season seems to make sense ;-).
Meryl and Mike Nichols attend the Hamptons Film Festival's tribute to Ann Roth. Later this year, she attended the Charlie Foundation's Benefit Gala, where she was honored. Chatting with Susan Sarandon at the C2C Innovation Institute Gala. With Hilary Clinton at the Kennedy Center Honors.
In September, Meryl was honored by the Charlie Foundation. Streep starred in a 1997 film called First Do No Harm, which centered on a boy with severe epilepsy. "I'm really proud to be associated with the foundation to have played some small  part in getting the word out the ketogenic diet and all the protocols that are associated with it," Streep said. The  ketogenic diet that Streep refers to has been beneficial to more than half of the children who've tried it. It was a nice reunion for Meryl and Jim Abrahams, who's the founder of the Charlie Foundation and the director of "First Do No Harm", including many other teriffic films. A month later, Meryl took the stage at the Hamptons Film Festival to honor costume designer Ann Roth. Since their first time working together on "Silkwood", Roth has made costumes for eleven more  Streep films, including "Postcards from the Edge", "The Hours", "Mamma Mia!" and most recently "Julie & Julia". In November,  Meryl attended the C2C Innovation Institute Gala in honor of the organization's co-founder William McDonough, as well as the Annual "A Magical Evening Gala" in honor of the late Christopher Reeve and his wife Dana. In December, Meryl was a guest at the Kennedy Center Honors, an award she herself received in 2011.
The end of the year also brought the recognition for another successful 12 months in demand. Meryl received a Golden Globe nomination for "Hope Springs" and a People's Choice Award nomination as "Movie Icon".
Read posts from the archive: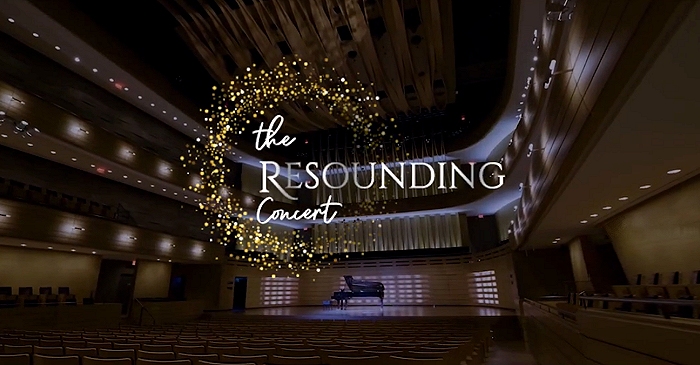 October 13th, 2020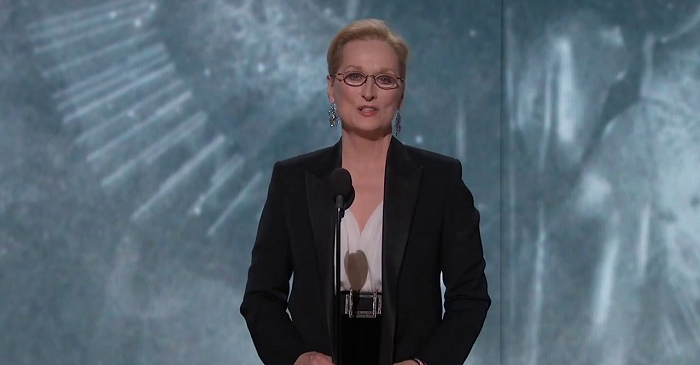 February 23rd, 2015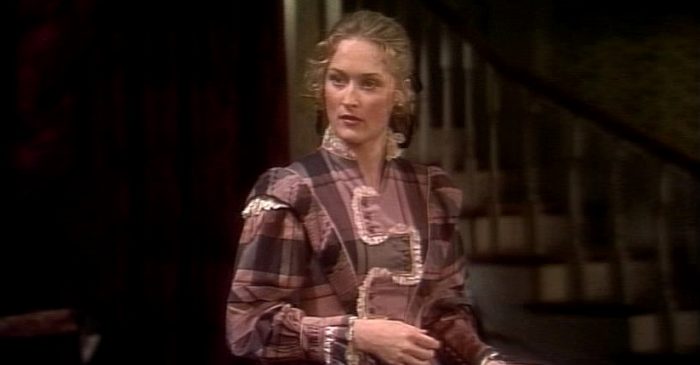 January 12th, 2017
www.simplystreep.com