"The Homesman" has celebrated its world-premiere at the Cannes Film Festival today. Tommy Lee Jones, who's written, directed and stars in the film, was in attendance, alongside Hilary Swank. A selection of reviews have been collected below.
The Hollywood Reporter, Todd McCarthy
An absorbing, melancholy look at the hard lot of women in the Old West. In what's probably her best big screen role since Million Dollar Baby, Swank is obliged to keep Mary Bee's emotions in tight check, but the pain her valiant character bottles up emerges in piercing flashes to lasting effect. Jones' scalawag is a man on the run from everything he's ever done in his life, and director guides himself to a performance that is mildly amusing and glancingly poignant by turns. The rest of the cast constitutes a colorful gallery off-center characters for whom life has not worked out just as they might have hoped.
Variety, Peter Debruge
Unlike other actor-directors, Jones never seems to indulge excess on the part of his cast. Though the characters are strong, the performances are understated. Even the three ladies settle into a state of near-catatonia after awhile, rather than indulging their various "hysterias." In the past, people have whispered about Jones' attitudes toward women; with this film, he says a thing or two on the subject with a sensitivity that comes as a welcome surprise.
Screen Daily, Allan Hunter
The Homesman opts for a less conventional, less sentimental narrative that shows how everyone is marked by the West. Lyrical and touching with nicely-etched moments from a supporting cast that includes John Lithgow and Meryl Streep, The Homesman also contains one unexpected development that further underlines the tragic lives of the men and women who tamed the West.
The Telegraph, Robbie Collin
Tommy Lee Jones's new Western, The Homesman, tells a tale John Ford perhaps never could have, although in just about the most full-throatedly Fordian way imaginable. Jones's western about a woman's lot on the wild frontier refuses to sugar-coat its subject, and is all the more satisfying for it. Swank and Jones are sensational.
Indiewire, Oliver Lyttleton
Too meditative to tick boxes for the gunplay crowd, and too silly and uneven for the arthouse gang, the film will likely be dismissed by many as a misfire. But in a festival with a lot of thoroughly decent, well-made, tasteful pictures that didn't quite have us swooning, we savored the chance to sit through something a little more unruly […] Meryl Streep in a cameo that likely took all of an afternoon to shoot.
Slant Magazine, Budd Wilkins
For a while, it seems the film intends something uncommon: to speak for the experiences of frontierswomen caught in the clutches of harsh terrain and even harsher menfolk and driven thereby beyond the brink of sanity. But therein lies the rub. The Homesman speaks for its female characters, but, with the notable exception of Hilary Swank's upright and uptight Mary Bee Cuddy, never lets them speak for themselves. Even worse is Meryl Streep's Methodist matriarch, who doesn't even want to hear about the women's plight. When asked, reasonably enough, if she has the skill set to care for their needs, she replies rather ominously: "I think this room can hold them." (As though the Black Mariah that serves as their transport from Nebraska to Iowa weren't indignity enough.)
Tactic Film, Pete Turner
Saving the souls of three women driven to insanity by desperate circumstances, The Homesman delivers a strong heroine prepared to make an incredible sacrifice. With Swank and Tommy Lee Jones giving the grand standing central performances, the remainder of the cast is dotted with big names given relatively little to do but all getting to make some impact in their limited scenes. Most notably, Meryl Streep and Hailee Steinfeld are dependable as women encountered on the journey while Tim Blake Nelson gets a wonderfully funny interlude when he gets into fight with Jones' slowly warming wise cracker.
Read posts from the archive: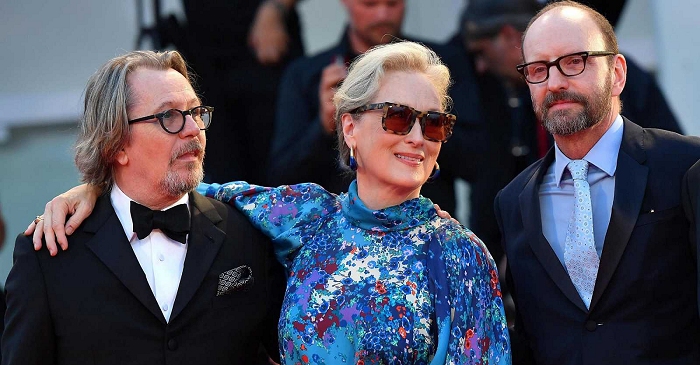 September 3rd, 2019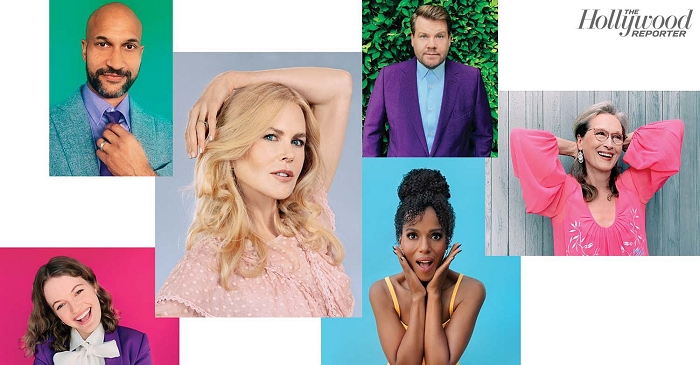 October 11th, 2020