November 28th, 2017 Posted by Frederik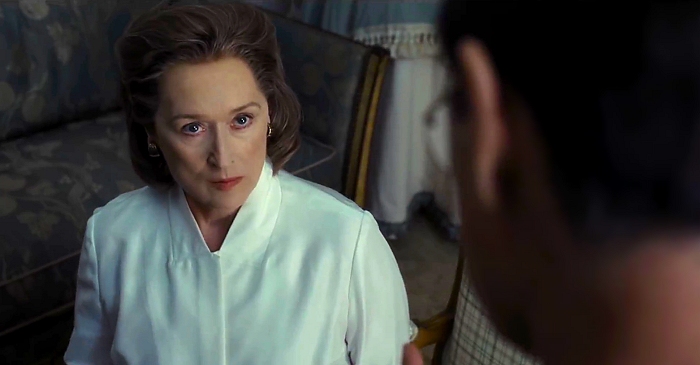 Thanks to IndieWire's Zack Sharf for assembling the first voices from critics who are allowed to speak about "The Post" on Twitter, while full reviews are embargoed until December 06, 2017. Steven Spielberg's "The Post" is one of the last remaining Oscar contenders set to debut at the end of the year, and early reactions suggest the Pentagon Papers drama is going to be a major awards juggernaut. While we'll have to wait a few more days for the review embargo to lift, critics who have seen the film have begun sharing their thoughts on social media and the first reactions are mostly glowing, especially in regards to Meryl Streep's performance. "The Post" centers around the unlikely partnership between The Washington Post's Katharine Graham (Streep), the first female publisher of a major American newspaper, and editor Ben Bradlee (Tom Hanks), as they race to publish to the Pentagon Papers and reveal the truth about America's involvement in Vietnam. The movie was co-written by "Spotlight" Oscar winner Josh Singer and features an ensemble cast that includes Alison Brie, Carrie Coon, David Cross, Bruce Greenwood, Tracy Letts, and Bob Odenkirk. IndieWire's David Ehrlich calls "The Post" Spielberg's best film since "Munich" and is one of many critics singling out Streep's lead performance as one of the best of her career. Alissa Wilkinson of Vox says Streep gives her "best performance in ages," while Peter Sciretta of /Film calls her "amazing." According to Mark Harris: "I will say that what Meryl Streep does in this movie, building a narrative about her character with each line, move, and gesture, is, even by her standards, astounding." "The Post" opens in select theaters December 22. Check out a roundup of first reactions after the cut.
The full list of tweets can be found over at IndieWire.