As we prepate to close 2019 and saddle our horses for a new decade, I thought about the Streep performance that has left the biggest impression on me this past decade? The rather surprising answer: There's none. There have great performances in not-so-great films and some oddballs that have been long forgotten (Ricki and the Flash anybody?). The film industry has changed much more rapidly than it did in the 2000s, and although Meryl Streep made 14 films plus one tv series this decade, the availability of great content and memorable roles in cinema declines. So, which roles have stood out these last 10 years? Have a look at my (very opinionated) rundown of Streep's top 5 performances: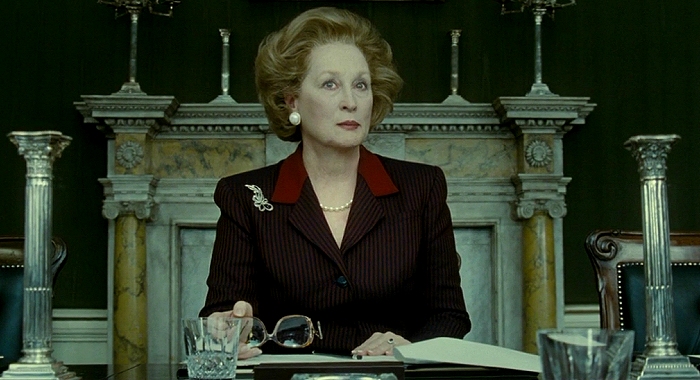 Meryl Streep as Margaret Thatcher in "The Iron Lady" (2011)
Back in 2004, Oliver Stone announced to make a film about Margaret Thatcher with Meryl Streep in the lead. The project never came to fruition, for whatever reason. Seven years later, the film was made by Phyllida Lloyd. Despite her recent success with "Mamma Mia!", Lloyd's background is in the opera – and it shows in every scene of "The Iron Lady" – a whirlwinded, badly edited best-of attempt to tell the story of one of the world's biggest and most controversial female leaders in less than 2 hours. Even back in 2011 – and this was way before Netflix or any other streaming service would delight us with biopic miniseries – I felt that "The Iron Lady" would have served much better on tv, taking the time to guide us through Thatcher's life instead of giving us a highlights reel too vague to be understand by anybody who didn't live through that time. I also didn't like the fact that half of the movie was spent in pure fiction with the Alzheimer-ridden Thatcher. I've never come to like "The Iron Lady", which is a shame because somewhere hidden in the film is a marvelous performance by Meryl Streep – especially in the cabinet scenes – which is far from overlooked (it won her an Academy Award no less), but the overall project could have been so much better.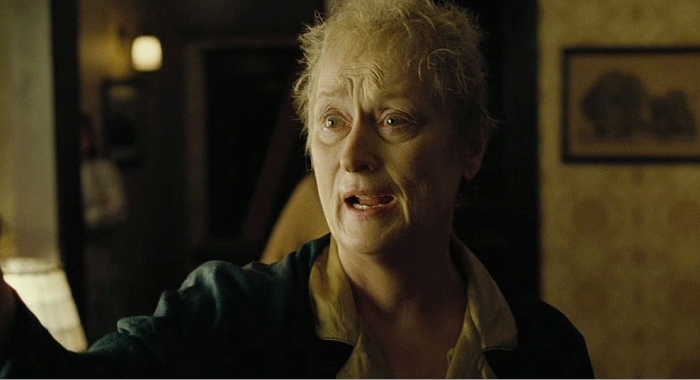 Meryl Streep as Violet Weston in "August: Osage County" (2013)
"August: Osage County" blows the same whistle on its source material as "The Iron Lady". A beloved, Tony-winning Broadway musical, "August" was bound to be adapted for the big screen. And who would be better in the lead role than Meryl Streep? The project had Oscar written all over it, so much so that people felt it was too Oscar-baity for consideration. Tamed by a misfired marketing campaign by the Weinstein company to sell this bleak family drama as a Holiday treat for the whole family, "August" the movie missed its potential to be an underdog. Despite a strong performance by Streep and equally strong support by Julia Roberts, I found the movie family a strangely assembled group of actors. Was Margo Martindale believable as Streep's sister? Absolutely! But how could she and Chris Cooper end up with Benedict Cumberbatch as a son? For every Julianne Nicholson, there was a Juliette Lewis in the cast throwing this (SAG nominated) ensemble just a bit off for me. But to be fair, despite all the scenery chewing, Streep gets to the core of a very troubled person who is responsible for some very troubled lives, and she plays it magnificently.
Meryl Streep as Mary-Louise Wright in "Big Little Lies" (2019)
"Big Little Lies" introduced Meryl Streep not only to primetime soap opera, but also to the magical world of being a meme. From the first episode's scream to nagging her necklace to getting slapped by Nicole Kidman, this is probably Meryl Streep's most GIFable performance of the decade. Jokes aside, it's easy to understand what drew Streep to the HBO's series second season. A show not only starring women, but being produced by women – and in the case of the second series directed by a woman, "Big Little Lies" was a landmark on television during its initial run – and the all-women combination too important to not give it a second run. I'm sure it helps to have a faible for women screaming and drinking and screaming some more, but when it's done by the likes of Kidman and Laura Dern, you're in for a ride. Also, don't underestimate the power of television. Streep's power play in the second series reminded all those of her talents who have stopped going to the theaters any longer.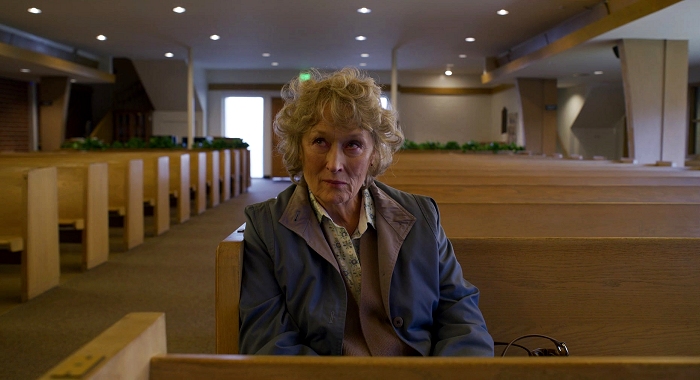 Meryl Streep as Ellen Martin, Elena, Herself in "The Laundromat" (2019)
I enjoy odd movies from time to time, and I especially like them if I understand them. This cannot be fully said about "The Laundromat" – Steven Soderberghs take on the Panama Papers – but you have to give him credit for telling a complicated story in the most absurd way. In her Netflix debut, Streep plays a retired woman who loses her husband in a boat accident. After learning that all the inscurance money is gone due to a financial scheme, she sets off to Panama to find out the truth. Or does she? I would have enjoyed following Ellen's path and miss out the other short stories on how money plays into our lives. But then we would have never witnessed Meryl playing a Latina secretary for the finance company, in what will be the weirdest WTF performance in her filmography this decade (or, come to think of it, any decade).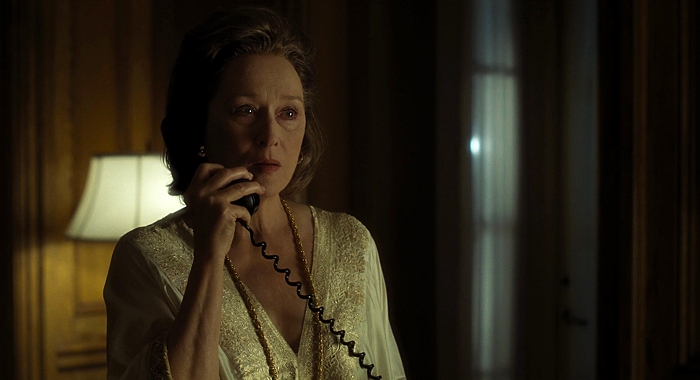 Meryl Streep as Katharine Graham in "The Post" (2017)
If you talk about the best of the best, it doesn't get much better than Tom Hanks, Steven Spielberg and Meryl Streep in their respective fields in the film industy. Put them together in a movie and you get… magic? Not quite. With "The Post", we got an ambitious political film that put the focus on Katherine Graham's determination to get the Watergate scandal into her papers and into people's minds. For her performance, Streep received some of the best reviews of this decade, a Best Actress win by the National Board of Review and an Academy Award nomination. "The Post" itself received a Best Picture nomination. The film does everything to remind us what happens if politicians play with power, journalists don't report the truth and people don't speak up for the greater course. While I didn't like the film's by-the-numbers approach to tell us this story, I enjoyed the focus on Streep's Graham and the possibility to play this character's strength through her eyes instead of big scenes.
Read posts from the archive: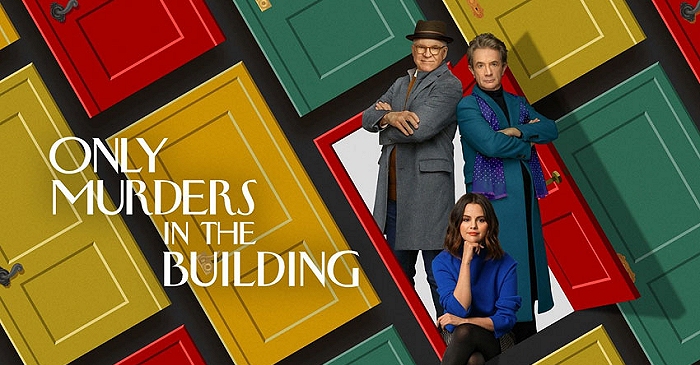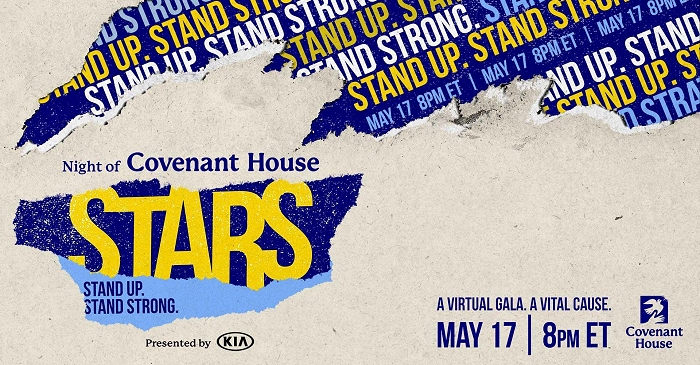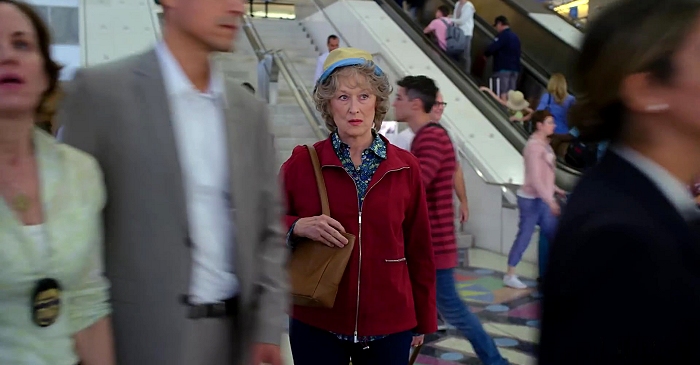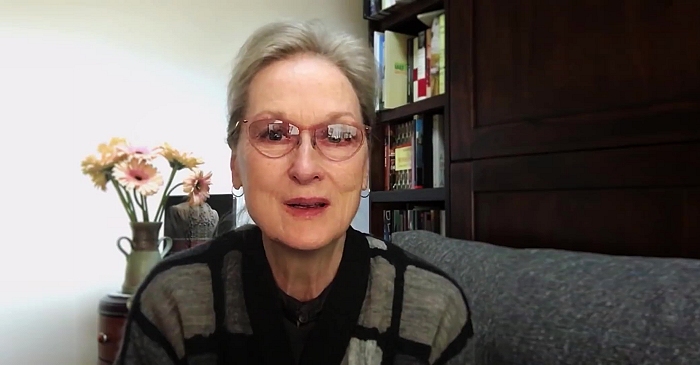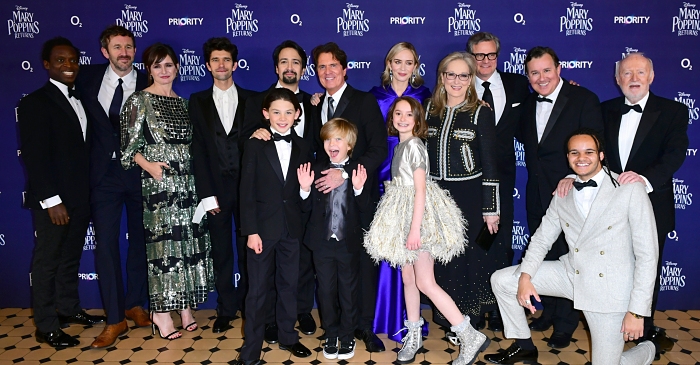 www.simplystreep.com