Edward II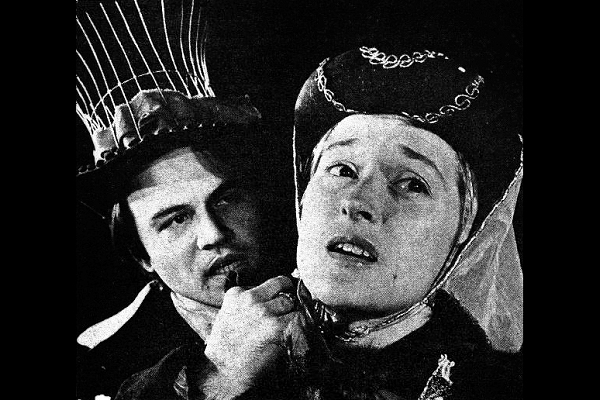 *Please note that any links forwarding to third-party streaming services have no affiliation or monetary connection with Simply Streep.
Production dates:
November 13-17, 1974
Venue:
Yale School of Drama
Directed by:
James R. Shaffer
Literature:
Christopher Marlowe
The troublesome raigne and lamentable death of Edward the second. The blank verse play dramatises Edward's turbulent reign from 1307 to 1327. Marlowe portrays the king's downfall as a result of his love for his favourites, Gaveston and Spencer; his neglect of his queen and earls; and the rise of Queen Isabella and her lover Mortimer. The play explores the tragic tensions between sexual passion and marriage, royal responsibility and self-fulfilment, noble privilege and raw ambition.
Cast & Characters
Hugh Naylor (Barker), Stephen Rose (Edward II), John Rothman (Gaveston), Meryl Streep (Queen Anne), Walton Jones, Peter Mark Schifter (Old Soldiers), Lizbeth Mackay (Archbishop of Winchester), Linda Atkinson (Lancaster), Ralph Redpath (Kent), B. Edward Marshall (Abbot), Rob Rooy (Spencer), Alan Rosenberg (Baldock), Walt Jones, Peter Mark Schifter (Peers), Ken Reichley (Ballad Singer), Franchelle Stewart Dorn (Mortimer), Robert Nersesian (James, Later Rice Ap Howell), Chris Durang (Young Edward), Jeff Korman (Monk), Mark Rosenthal (Berkeley), John Phillips (Gurney Brothers), Trip Casscells, Beth Greenburg, Jeff Kroman, John Peters, Ken Reichley, Mark Rosenthal (Soldiers)