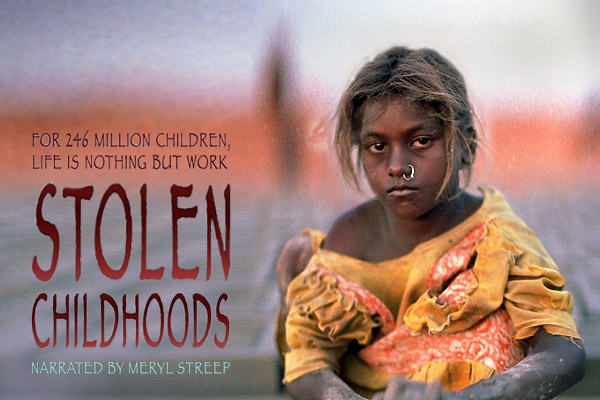 *Please note that any links forwarding to third-party streaming services have no affiliation or monetary connection with Simply Streep.
Release date:
May 20, 2005
Directed by:
Len Morris, Robin Romano
Running time:
85 minutes
Stolen Childhoods is the first feature documentary on global child labor ever produced. The film features stories of child laborers around the world, told in their own words. Children are shown working in dumps, quarries, brick kilns. One boy has been pressed into forced labor on a fishing platform in the Sea of Sumatra, a fifteen-year-old runaway describes being forced into prostitution on the streets of Mexico City, while a nine-year-old girl picks coffee in Kenya to help her family survive.