The movie of the week comes a day earlier this time and will be covered on Sundays from now on. This week it's "Adaptation", an important role in Meryl's career since it literally gave her on-screen legacy a second prime in 2002 – and a thirteenth Oscar nomination. The image library has been updated with DVD screencaptures, three new clips have been added to the video archive (trailers and interviews have been re-added in better quality). As always, production notes and review below. Please let me know what you think of "Adaptation" in the comments.
Production Notes
In 1999, just as screenwriter Charlie Kaufman's Being John Malkovich was being brought to the screen by director Spike Jonze, he had been commissioned by Jonathan Demme and his producing partner Ed Saxon, to adapt New Yorker writer Susan Orlean's best-selling non-fiction book The Orchid Thief. The book is a widely praised tale of a journalist who discovers the roots of her own passion while chronicling the adventures of John Laroche, a man who is obsessed with his love for rare orchids. "I remember being cocky and thinking, yeah, I like this. I can turn this into a movie." However, when he was unable to conceive of a suitable way to shape the material into a narrative screenplay, his self-confidence soon turned into depression. Throughout the torturous process, Kaufman remained steadfast in his commitment of finding a way to address the theme of passion. Kaufman took a radical approach to adapting The Orchid Thief. Producer Ed Saxon was suspicious when receiving the first draft. "That wasn't the title of the book we had optioned. And then it said 'written by Charlie and Donald Kaufman.' And I thought, 'who is Donald Kaufman? I didn't know he was going to be writing with a partner.' But, once I started reading the script, it clicked. I was stunned and amazed by how intricately woven it was."
After Susan Orlean read the script, she was almost speechless. Kaufman had taken her journey and combined it with his own, crossing the border from fact into fiction. "I thought the script was completely strange and yet, wonderful. When I read the sections about the Susan Orlean character, I was absolutely convinced that Charlie Kaufman had indeed come to New York and secretly followed me around, studying me," she says. "By and large the character is quite different from me. But the initial portrait of me as a writer contained certain details that were startlingly accurate. But the important thing is that, in the end, this was the perfect thing to have happened to this book." For the casting of Susan Orlean, Jonze imagined Meryl Streep, reasoning that it would take an actress of her talent and caliber to capture the subtleties in the script, which not only looked at the creative process of researching and writing The Orchid Thief, but also at how Orlean's exploration of John Laroche's passion for orchids unleashed her own hidden passions. The more Jonze thought about Streep, the more he realized, "it was a pipe dream," he confesses. But Streep responded enthusiastically to the script. "It was simply one of the best screenplays I'd ever read," she says. "There was no other script like it. So, I had to say yes." Having seen Kaufman and Jonze's previous collaboration, she was prepared for their unorthodox approach to filmmaking. "The sensibility of Being John Malkovich definitely resides in Adaptation," she adds. "It's obvious that they both sprang from the same brain." As for Jonze, she continues, "he was inventive, sure, unfailingly sensitive and very well prepared. I truly enjoyed making this movie ­ except for the parts where I was waist deep in a swamp."
My first of impression of Meryl was that she had an incredible sense of humor. We were doing our first scene together, which awkwardly was a love scene; before even hello, she dropped a condom on me. We both have a tendency to laugh out loud while shooting. I also thought she was sexy. I think what makes Meryl a great actress is that her instrument is so liquid; everything flows without sharp edges or unintentionally abrupt changes. I remember her going through some transformation to get into a scene, and I saw a very beautiful process of shape-shifting that brought her to the point she intended. I was deeply impressed. (Nicolas Cage, The Hollywood Reporter, June 2004)
In preparing for the role, Streep chose to rely on Kaufman's character, a composite of the actual New Yorker writer and his own fictional musings. "The first time I met Susan Orlean was at the screening of the finished film," says Streep. "I asked for her forgiveness and understanding for the liberties we took with her name and reputation. And she said, 'Oh! That's okay. I wish I were Susan Orlean!' I'm a great admirer of her work and I do think parts of it reside in this film, but I'm not sure I can say the same about the character bearing her name." Adaptation released US theaters in December 2002, and became a suprise hit with critics and moviegoers alike. In 2003, it won the Grand Jury Prize at the Berlin Film Festival. Meryl Streep and Chris Cooper won Golden Globes as Best Supporting Actress and Actor, respectively. And while Meryl received her thirteenth Academy Award nomination for portraying Susan Orlean, Chris Cooper won the Oscar in the Best Supporting Actor category for playing John Laroche.
Frederik's Review
"Adaptation" has been often mentioned as Meryl Streep's comeback to feature films. While it has been two years between her past project and "Adaptation", I feel the "comeback" is meant more for the power of her performance. During the late 1990s, Meryl has portrayed an array of women past their prime – like every other actress her age. In "Adaptation", the character of Susan Orlean in the beginning feels like the way we imagine Meryl Streep. Succesful in her job, happy in her life, polite but private. Then the character peels like an onion, Susan transforms through her meetings with John Laroche and ventures into bizarre territory. Throughout the film, she changes her life, she does drugs, sex and want to have people killed. It's a role unlike anything moviegoers have seen Meryl do. Therefore, it's a well-deserved triumph. The film, surprisingly, I didn't enjoy. It didn't click with me the first time I saw it – most of the film centers around the two Nicolas Cage characters, the various people in their lives – I found none of it especially interesting. The Orlean/Laroche storyline is the definite interesting part of the film. Since "Adaptation" has been praised so much, I of course re-watched it to see if I've been missing the greatness, but for me it simply didn't work, too wild for my taste. But still worth a recommendation to everyone who wants to see a film away from the usual mainstream.
Read posts from the archive: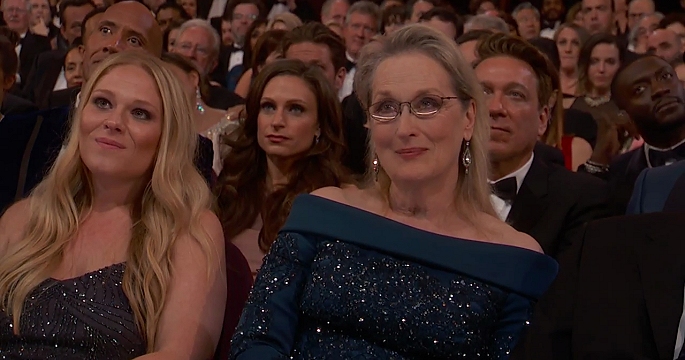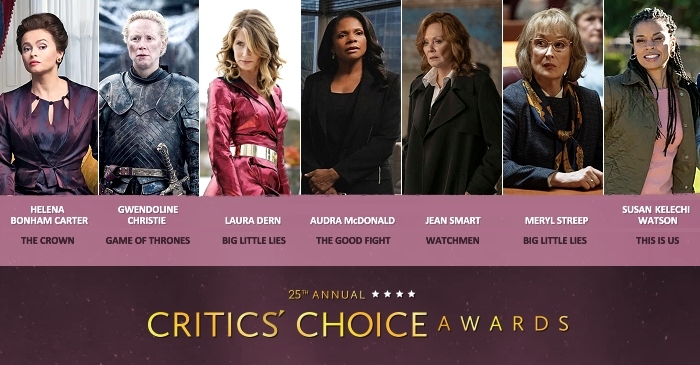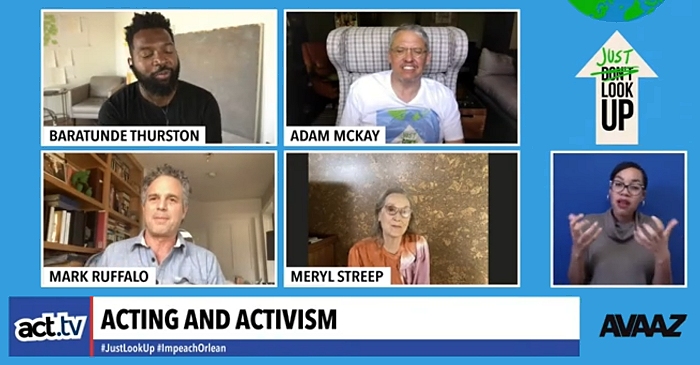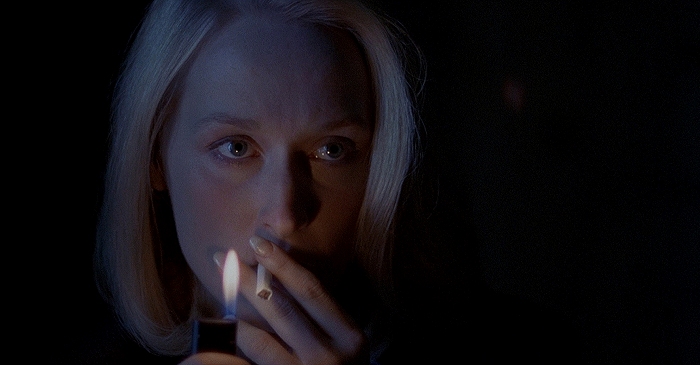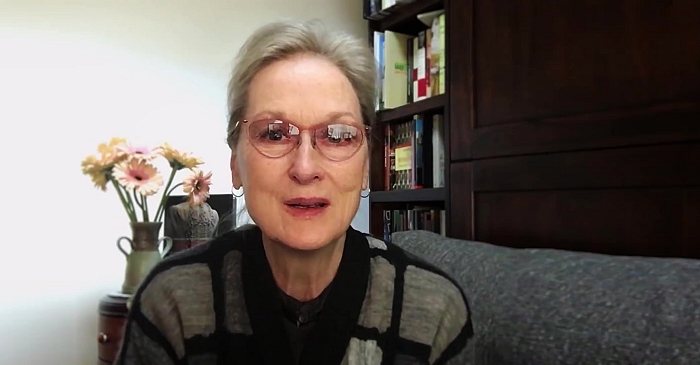 www.simplystreep.com