This week's spotlight covers "She-Devil", Susan Seidelman's 1989 comedy about a frumpy housewives revenge after being left by her husband for a beautiful, rich author. New DVD screencaptures from the film have been added to the image library, as well as three video clips from the film. Production notes and my review can be found after the cut. As always, please share your thoughts about the film in the comments. Enjoy your Sunday!
Production Notes
"She-Devil" is based on Fay Weldon's 1983 novel "The Life and Loves of a She-Devil" about a highly unattractive woman who goes to great lengths to take revenge on her husband and his attractive lover. It served for a 1986 BBC mini-series before being adapted by Hollywood. For a while, Meryl Streep considered taking the part of Ruth Patchett herself; she was one of the first actresses to read the script, because she and director Susan Seidelman shared the same agent, Sam Cohn. "He wanted her for Ruth, but I was hoping she'd be Mary," said Seidelman. "When he called me to say, she'd do it, I didn't know which part he meant. I dind't want an actress who had her clothing stuffed, or had to gain weight. I mean, the thing about Roseanne is that she's not playing a fat person." Meryl passed on Ruth because she felt she had dealt with that subject in her previous film "A Cry in the Dark".
Instead, Streep felt she could do her bit to debunk the ideal by turning Mary Fisher into a caricature of femininity. Here she's given a juicy role to sink her teeth into: Mary Fisher, the best-selling romance novelist who seems like what would happen if the genes of Barbara Cartland, Jackie Collins and Danielle Steel were combined in the same trash compactor. It's a role that calls out for broad, fearless interpretation, and Streep has a lot of fun with it. Everything about her is pink, from the perfectly manicured nails to her frilly, flouncy wardrobe – even her maison by the sea. "I thout I was going way, way, way out on a limb with this character," says Streep. "Meanwhile, I hadn't turned on the television for a while. The way I look in this movie, as outrageous as I think I look, I look like everybody on TV. And these are the models that our little girls watch. I mean, it's back to Barbie dolls, basically." At the time, Barr had been reading scripts in search of one she considered appropriate for making her feature debut. "I got a lot of stuff where the woman's happy 'cause she lost weight or she got the guy, and it just seemed really demeaning and degraing. I wanted something with some kind of soulful thing of upheaval and truth-telling."
I've only worked with one female director and that was Susan Seidelman. It wasn't a successful experience. She was eight months pregnant during the shoot and didn't know it. Excuse me! She was not as in touch with her female side as maybe some of the men that I've worked with [laughs]. Literally eight months pregnant. And she said, "Well, I went to the doctor and…" Well, I think she thought she had a tumor – she thought she was dying. At any rate, she'd had a negative test – I'd say, "Go get another opinion." They can sometimes be wrong. From experience. (Meryl Streep, US Weekly, October 1994)
There must have been moments on the set of "She-Devil" where Roseanne Barr went into her dressing room and locked the door and asked herself what she was doing there, co-starring in a movie with the immortal Meryl Streep. We're in on the amazement, because Barr has done such a thorough job of documenting her life in comedy routines, in confessional interviews, in her book and on talk shows. Here is a woman who only a few years ago couldn't have gotten an autograph from Meryl Streep, let alone steal a scene from her, writes Roger Ebert in his review on the comedy. And Time Magazine wrote, "Watching Meryl Streep as Mary Fisher, romance novelist, is like seeing Margaret Thatcher play the horse in a Christmas pantomime – and with delicious style. The great gray lady of movie drama brings her precise acting tools to a comedy of manners, flouncing wittily onto a couch, exhaling every word in swooning intimacy, switching from fawn to fume in the wink of a lover's indiscretion. She can even speak American English without an accent. Surprise!" While "She-Devil" opened to mixed reviews, Meryl Streep would score a Golden Globe nomination as Best Actress in a Musical or Comedy (her career's first) in 1990.
Frederik's Review
"She-Devil" wasn't very successful upon its release, but if you take it as it is – a light comedy – it's very entertaining. Critics were dismissing Roseanne Barr back then for not being able to carry a feature film with her acting abilities. But since Roseanne rose to fame for basically playing herself, first in stand-up, then on her own television show, no one can really blame her for not being Meryl Streep. Especially when you have Meryl Streep in the film already. Looking at the parts that Meryl has played in the years before, from Karen Blixen to Lindy Chamberlain, Mary Fisher doesn't really stand in line with these great characters at first sight – all blonde and pink, she barely raises her voice – probably because she never had to. She's the villain in the film as it's about Roseanne's path of revenge, but you can't help but enjoy the Streep character throughout the film's story. For the first time, Meryl got a chance to show her masterful comic timing. Even after having it watched a couple of times, you still find some little details in her mimic and characterization that you haven't noticed before. You can tell she was having fun with this role. "She-Devil" came at a time in Meryl's career when the "good roles" were getting less. As she said in an interview, "I remember when I turned 40, I was offered, within one year, three different witch roles. It was almost like the studios were saying, 'We don't know what to do with you.'" Seen in this context, I think Meryl wanted to show a different side of herself, within the offers she received, and with "She-Devil" she has succeeded to keep her versatility. Recommended to everybody who enjoys a light comedy.
Read posts from the archive: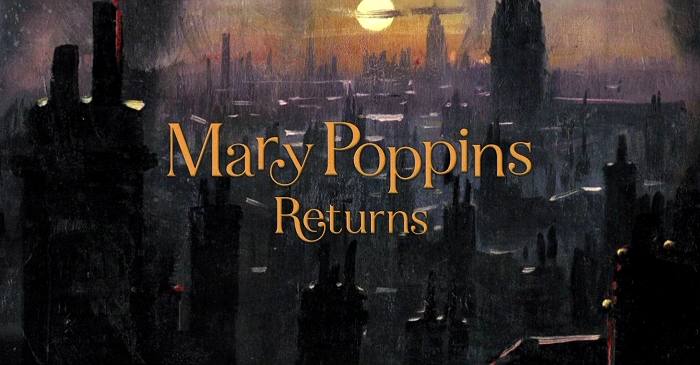 March 21st, 2019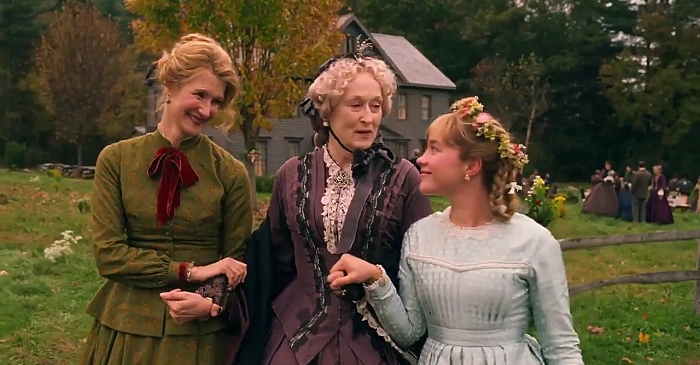 November 25th, 2019