This Sunday's spotlight is "The Hours", Stephen Daldry's Oscar-winning drama that combines the stories of three women's life in a day – a fantastic film I can only recommend. New DVD screencaptures have been added to the image library, three new clips, a complete making of and television spots have been added to the video archive. Also, a good occasion to replay the 2002 Oprah Winfrey Show, featuring in-depth conversations with Meryl, Julianne and Nicole. Production notes and my review can be found after the cut. As always, please share your thoughts on "The Hours" in the comments.
Production Notes
When Scott Rudin purchased the screen rights to Michael Cunningham's novel, many wondered how easily a film could be made of such a nuanced, non-linear literary work. With the addition of a top-flight cast and director, and a screenplay by one of the most acclaimed contemporary dramatists, The Hours has made an assured, enhanced transition from page to screen. Director Stephen Daldry says: "I actually found that the idea of three stories and three women, and the relationship among them, was a wonderful opportunity to try to create a single narrative." Screenwriter David Hare saw Michael Cunningham's novel as an "extraordinarily accomplished piece of literature." He adds: "I thought that the tactic of telling three stories without the reader being able to understand the way they connected was completely fascinating. Somehow, Michael managed to sustain your interest even though you didn't know exactly how the pieces fit. And the fascination of that he accomplished beautifully. Then, when you did understand how they fit, it became profoundly satisfying."
Meryl Streep, who plays Clarissa Vaughan, had originally received the book as a gift from a friend. "I thought the book was beautiful," she says. "When my agent called me about the film I couldn't imagine how they were going to make it into a movie, how so much of an interior world could be translated into a film. But when the script came to me, I thought it was really wonderful. David Hare has such a compassionate nature, and he's a consummate wordsmith." Streep was familiar with Hare's extraordinary ability to explore people's inner thoughts, having appeared in the film version of his play, "Plenty. " "David is able to express things that are inside people," says Streep. "He puts them in the situation and makes it actable. And I think that was what convinced me that 'The Hours' would be an interesting project to work on."
"What David Hare managed to do," says Julianne Moore, "was to translate both the emotional reality and the structural reality of the novel. I honestly didn't think it could be done, but he did it beautifully." A fan of Cunningham's novel, Moore adds: "I'm a big reader of fiction, and I'm very rarely surprised by it. When you read a lot of literature, you learn to look for clues, and you see what's coming. But The Hours completely stunned me. His concept of getting through 'the hours' of our day and of our lives, and what that means – that is hat is both painful and valuable about life, all at once. I was so moved by it." The character of Virginia had a particularly profound effect on Kidman. "It's very interesting," she says, "how characters come to you at a certain time in your life when you need them. I don't think I was in my most fun-loving frame of mind at that time, and she was cathartic for me in a strange way. There is a beautiful line in the script about how the dead give us gifts. And for me, Virginia gave me a gift. That's what's quite strange about the whole experience: At that time in my life, I needed her. I needed to play her." "The Hours" received nine Oscar nominations, including Best Picture and Best Director. It won Best Actress for Nicole Kidman. The trio of Kidman, Moore and Streep won the Berlin Film Festival's Golden Bear as Best Actress.
Frederik's Review
"The Hours" is a metaphor of how life repeats. Who would have thought that the story of a depressed woman struggling through her day, let alone three women, would provide any kind of entertainment purposes. Here it does, in the best possible way. A worthy adaptation of an already moving novel, "The Hours" features the best of everything – terrific acting, nicely interwoven storylines and an important, human message that keeps you thinking long after the film has ended. Nicole Kidman, Julianne Moore and Meryl Streep own their lead performances, they share the film's tone as if they would share their scenes. Each leading role is surrounded by an ensemble of supporting players. From John C. Reilly, Stephen Dillane, Ed Harris and Jeff Daniels to Miranda Richardson, Allison Janney and Claire Danes, each of these actors use their rather brief time to deliver outstanding performances. Of the supporting performances, I found Toni Collette especially appealing. Here's an actress who uses five minutes of screen time to leave a profound impact, an awards worthy performance. Regarding Meryl, after "Adaptation" this is yet a magnificent performance. Having played more or less dowdy mothers in the years before, here she's a modern-day, independent lesbian New Yorker, deeply depressed because the time of her happiness has been long ago. I remember seeing "The Hours" in the cinema and thinking that this feels like witnessing, once again, a "new Meryl Streep". Very recommended.
Read posts from the archive: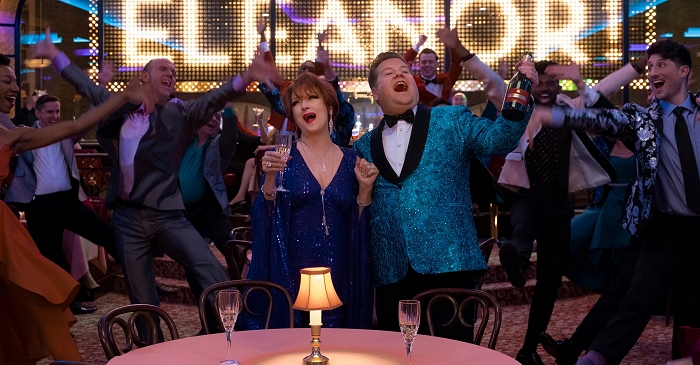 November 4th, 2020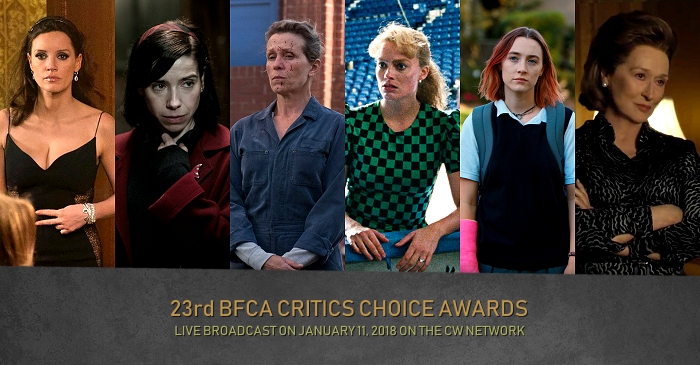 December 6th, 2017