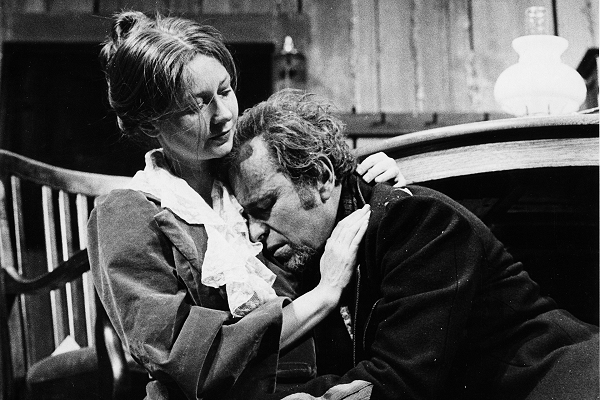 *Please note that any links forwarding to third-party streaming services have no affiliation or monetary connection with Simply Streep.
Release date:
February 20, 1975
Venue:
Yale Repertory Theatre
Directed by:
Jeff Bleckner
Literature:
August Strindberg
Costume Design:
Jeanne Button
Set Design:
Michael H. Yeargan
The Captain (Rip Torn), a scientist and freethinker whose marriage has gone sour, is engaged in a power struggle with his wife, Laura (Elzbieta Czyzewska), over their daughter, Bertha (Meryl Streep). He wants to send the girl away to school; Laura is determined to keep her daughter at home under her own influence. Laura resolves to drive her husband mad, and she begins by insinuating that he is not the girl's father.
Rip Torn (Captain), Frederic Warriner (Pastor), Stephen Rowe (Orderly), Ralph Redpath (Happy), Elzbieta Czyzewska (Laura), Ralph Drischell (Dr. Ostermark), Elizabeth Parrish (Margaret), Meryl Streep (Bertha)