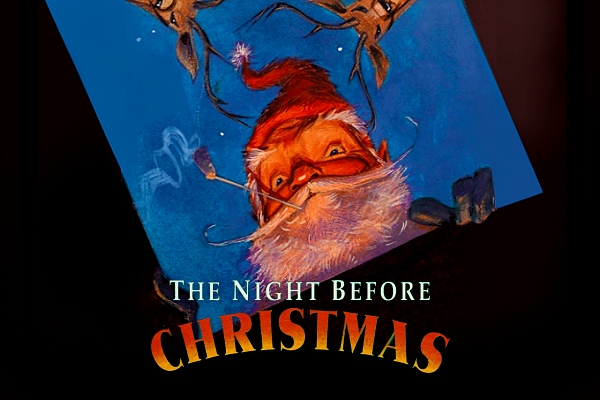 *Please note that any links forwarding to third-party streaming services have no affiliation or monetary connection with Simply Streep.
Release date:
August 24, 1993
Running time:
20 minutes
A holiday favorite for children of all ages, The Night Before Christmas comes alive in the joyous performance by Meryl Streep and several outstanding musicians in this illustrated book and compact disc edition. Meryl Streep lends her incredibly talented voice to Clement C. Moore's timeless poem of St. Nick's arrival on Christmas Eve. The characters come to life through the artistry of her performance, enhanced by the spirited original score. The CD also includes traditional Christmas music by celebrated artists Mark O'Conner, The Edwin Hawkins Singers, The Christ Church Cathedral Choir, Van Dyke Parks, Sara W. Neil, and Streep, who narrates "The Night Before Christmas", "It Came Upon A Midnight Clear" and "Away In A Manger". The CD was re-released in October 2007.
"The Night Before Christmas" was released both as an animated television programme for Showtime in December 1992 and as an audio book by Rabbit Ears the following year. Rabbit Ears – a company that specializes in kid vid, audio and books–presents The Night Before Christmas on Showtime; it's narrated by Meryl Streep. The show uses six traditional carols as musical poems, featuring illustrations by well-known artists, leading to Streep's reading of the famous Clement C. Moore poem. Songs are performed by Streep, George Winston, the Christ Church Cathedral Choir of Oxford, England and the Edwin Hawkins singers. As a segue from one carol to another, Streep will read a quote by Charles Dickens, taken from his Christmas essays. All of the songs, as well as the poem in "The Night Before Christmas," feature dissolve animation, a format that Rabbit Ears has used in all of its videos to "give the feel of turning the pages of a book," said show producer Ken Hoin.