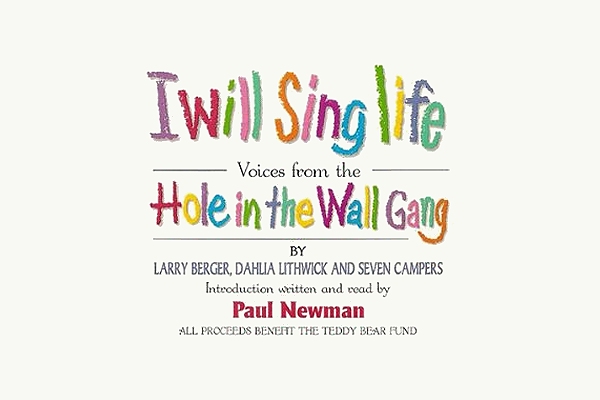 *Please note that any links forwarding to third-party streaming services have no affiliation or monetary connection with Simply Streep.
Release date:
September 1995
Paul Newman opened his first Hole in the Wall Camp in 1988. The camps afford children with life-threatening diseases an opportunity to forget for awhile about the pain and fear of their ailments. In 1990, Lithwick and Berger began a poetry program at the camp that allowed the children to talk about their illnesses with honesty. In addition to including a number of the campers' poems, the tape spotlights seven young people from the ages of seven to 17. We hear about their lives, learn their opinions, and hear their stories and poems, narrated by the likes of Whoopi Goldberg, Joanne Woodward, Cicely Tyson, James Naughton, Danny Aiello, Kathie Lee Gifford, Meryl Streep, Robin Williams, and John Ritter.
Twenty years ago, the late Paul Newman founded The Hole in the Wall Gang Camp, the first in what has grown to become the world's largest family of camps serving children with serious illnesses. The Hole in the Wall Gang Camp, in collaboration with its associated camps in the United States and abroad, provides children with cancer and other serious illnesses and conditions a camping experience of the highest quality, while extending year-round support to their families and health care providers. Through our Camp programs, on-going outreach to hospitals and clinics, and other services for children, families and caregivers, the Camp serves more than 15,000 annually. All of our services are provided free of charge.