Inside the Actors Studio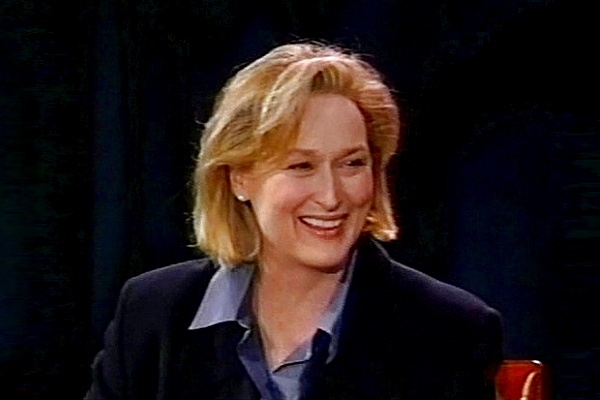 *Please note that any links forwarding to third-party streaming services have no affiliation or monetary connection with Simply Streep.
Release date:
November 22, 1998
Directed by:
Michael Kostel
Produced by:
Bravo
Running time:
60 minutes
For more than 100 episodes, James Lipton has sat down with some of the world's most accomplished actors and directors for penetrating, fascinating interviews. His research and enlightened curiosity has inspired his guests to open up and confess their deepest thoughts. In this 1998 episode, Meryl Streep talks about her life - growing up in New Jersey, the first steps towards acting, and her astonishing film career. After the interview, the beloved Pivot questionnaire was held, and students got a chance to ask Meryl a question.