A.I. Artificial Intelligence

June 29, 2001

|

DreamWorks Pictures

|

146 minutes
Directed by:
Steven Spielberg |
Written by:
Steven Spielberg, Ian Watson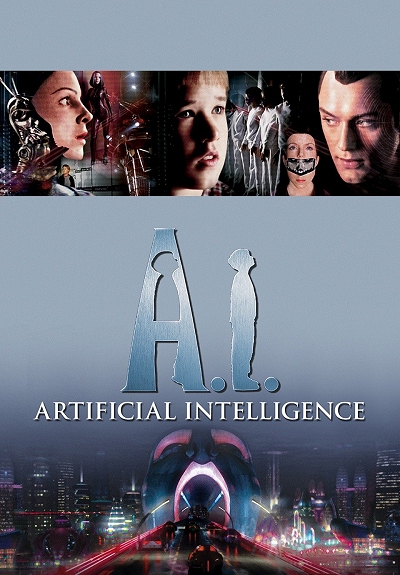 Withdrawn to the interior of the continents in a not-so-far future, the human race keeps advancing, reaching to the point of creating realistic robots (called mechas) to serve him. One of the mecha-producing companies builds David, an artificial kid which is the first to have real feelings, especially a never-ending love for his "mother". Monica is the woman who adopted him as a substitute for her real son, who remains in cryo-stasis, stricken by an incurable disease. David lives happily with Monica and her husband, until their real son returns home.
Cast: Haley Joel Osment (David), Frances O'Connor (Monica Swinton), Sam Robards (Henry Swinton), Jake Thomas (Martin Swinton), Jude Law (Gigolo Joe), William Hurt (Prof. Hobby), Meryl Streep (voice of Blue Fairy)
---
A.I. Artificial Intelligence is being listed under the following tags:
---