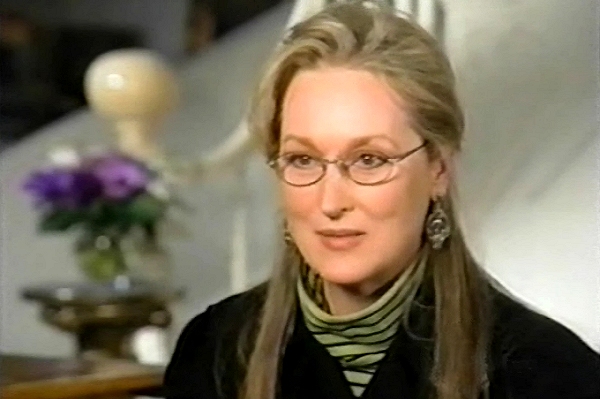 *Please note that any links forwarding to third-party streaming services have no affiliation or monetary connection with Simply Streep.
Release date:
March 19, 2001
Directed by:
Wendy Lobel
Written by:
Linda Ellerbee, Wendy Lobel
Produced by:
Lifetime Television
Running time:
60 minutes
A profile on the life and career of actress Diane Keaton. Meryl Streep remarks on playing sisters with Diane in the 1996 film "Marvin's Room".
Participants
Meredith Vieira, Carol Kane, Lisa Kudrow, Diane Keaton, Steve Martin, Tony Roberts, Meryl Streep
Production Photos