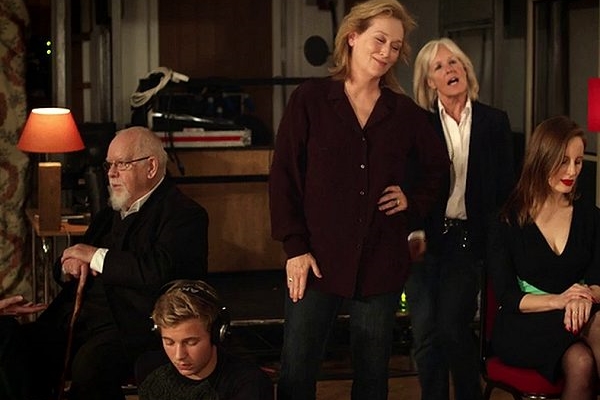 *Please note that any links forwarding to third-party streaming services have no affiliation or monetary connection with Simply Streep.
Release date:
October 24, 2013
Directed by:
Paul Epworth
Produced by:
Universal Music Group
Running time:
4 minutes
"Queenie Eye" is a song performed by English rock musician Paul McCartney, and written by McCartney and producer Paul Epworth. The music video for the song was directed by Simon Aboud, husband of McCartney's daughter Mary. The video is notable for the array of famous people that appear in it including five actors who were shooting "Into the Woods" at the time: Meryl Streep, Johnny Depp, Chris Pine, James Corden and Tracey Ullman, who participated with McCartney before in the 1983 film "Give My Regards to Broad Street".
Participants
Johnny Depp, George Ezra, Jeremy Irons, Chris Pine, Jude Law, Sean Penn, Alice Eve, James Corden, Meryl Streep, Tracey Ullman, Kate Moss, Lily Cole, Laura Bailey, Jack Savoretti, Gary Barlow, Peter Blake, Tom Ford
Production Photos