Wings of Life

April 16, 2013

|

Walt Disney Studios Home Entertainment
Directed by:
Louie Schwartzberg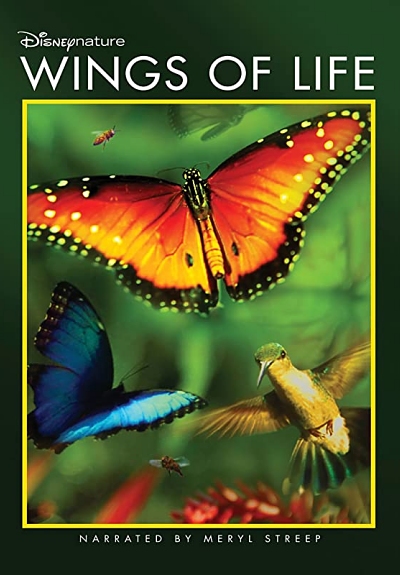 "Wings of Life" presents the unsung heroes of the global food chain. You will witness, as never before, fantastic journeys that are full of wonder, drama and beauty. Theirs is a fragile ecosystem, essential for sustaining life on the planet. Now threatened by mankind, this is a chance to see their world as never before. Visually stunning and emotional, the story is told from the flower's point of view. For the first time ever, you will witness a world hidden from the naked eye—and it will be an experience you will never forget. Narrated by Meryl Streep.
Production Notes
Article courtesy Entertainment Weekly (March 21, 2013): Spring is in the air, and Meryl Streep would like to tell you about the birds and the bees. The three-time Oscar winner narrates Wings of Life, an eye-popping, hi-def nature documentary from Disney that zooms in to examine the pollination partnerships between flowers and the butterflies, hummingbirds, bees, and bats that make our quality of life possible. It's the perfect project for Streep, especially when you hear the Adaptation star wax poetic about an ingenious orchid. She gives voice to the planet's flowers, to whom "beauty is our strategy" to invite animals and insects for a transaction that perpetuates both species. Using amazing high-speed camera equipment that can shoot up to 1,500 frames per second, Wings of Life will open your eyes to the majestic beauty and mystery of nature, both exotic and familiar.
---
Wings of Life is being listed under the following tags:
---