Meryl's still at the Telluride Film Festival after Friday's first showing of "Suffragette". On Saturday, a second screening for the film took place, which was attended by Streep, director Sarah Gavron, writer Abi Morgan, and producers Alison Owen and Faye Ward. Also that day, Gavron and Streep joined director Tom McCarthy, actress Rachel McAdams, actor Geza Rohrig and director Laszlo Nemes for a seminar at Elks Park. Pictures from both events have been added to the photo gallery, with additional information after the cut.
Speaking at an outdoor panel at the Telluride Film Festival on Saturday afternoon, following a screening of her new film, Suffragette, Meryl Streep stressed the continuing importance of passing an Equal Rights Amendment, urged Pope Francis to tackle inequality, and said she had written personally to every member of Congress on the issue of women's rights – and received almost no replies. "I sent them each a book called Equal Means Equal by Jessica Neuwirth. It's about the revival of the attempt to get an ERA that would codify in law that you can't discriminate against women," she said. "I got five answers."
Streep, who was joined on the panel by Suffragette writer Abi Morgan and director Sarah Gavron, discussed the film about the early days of the women's suffragette movement in England at the turn of the 20th century. She recalled her resolve as a child, listening to her parents — who "had a fairly equal marriage (though) a contentious one" — discuss money. Even though her mother worked as a commercial artist, Streep said, she had to ask her husband for cash. "I remember those conversations, hearing them upstairs, the back and forth… I remember thinking, 'I will never have to ask anybody for money,'" the actress noted to applause. "'I will have my own money.'"
After discussing the character she plays, Suffragette leader Emmeline Pankhurst (who appears in only one scene of the movie), she said the film was unusual in having at its heart "seven women and one man," in contrast to most movies, which reverse that ratio. While she stressed that opportunities have improved for women in entertainment, she noted that feature films lag way behind television, and said there has been a decline in the number of movies directed by women – from four percent a few years ago to one percent today. "It has to do with our discomfort with women in leadership," she said.
She returned on more than one occasion to Nobel Peace Prize winner Malala Yousafzai, the subject of a new documentary that screened here, He Named Me Malala, and said the world would be a better place if Yousafzai were on the Joint Chiefs of Staff. Steep said it was not long ago that her grandmother, whom she called "brilliant," could not vote — not for her local school board, where she wanted to keep religious zealots out, and not even for the local dog catcher.
When one woman audience member — a former pro-ERA campaigner — asked Streep why she believed the ERA would make a difference today, the actress argued: "It needs to be set down in law… For the rest of the world, it's important that this is set down in law." Streep praised the Pope's work on behalf of the poor and his words urging action on global warming. Calling him "amazing," she added: "He must address issues of inequality. The conversation changes when women are at the table."
Read posts from the archive: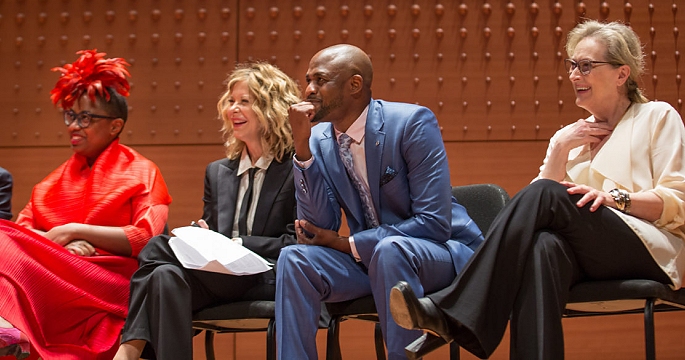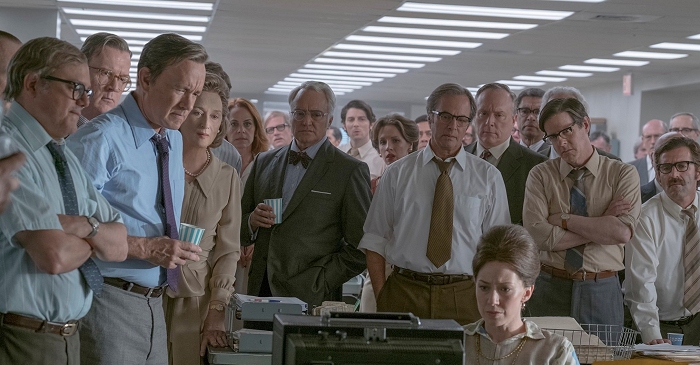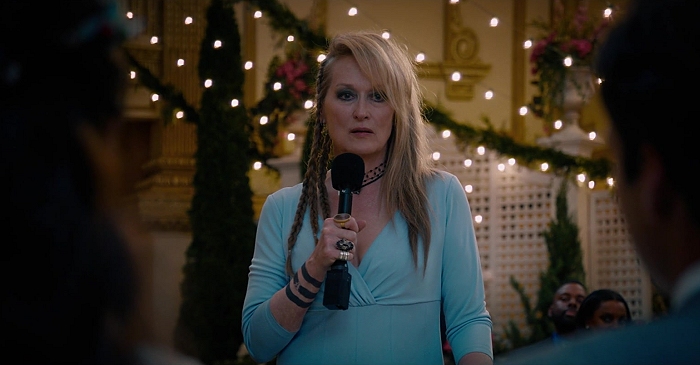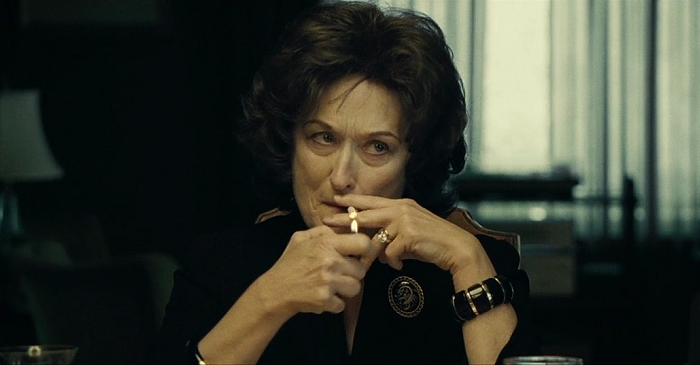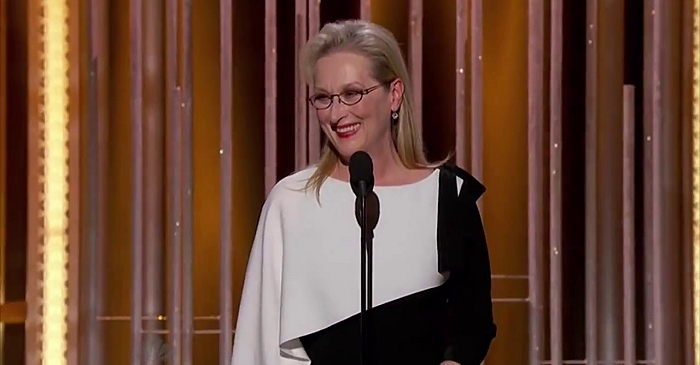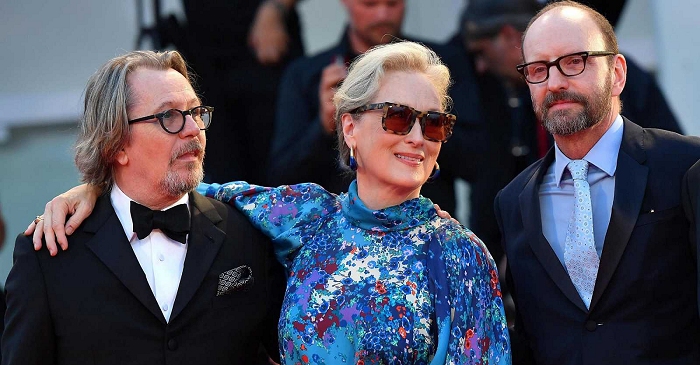 www.simplystreep.com