As we're simultaneously covering "Let Them All Talk" and "The Prom" for their December 10 and 11 releases, reviews for the latter have been released as well, and so far the Steven Soderbergh dramedy is sitting relaxed on a 100% at Rotten Tomatoes. Here's a collection of top critics reviews:
Anthony Lane, The New Yorker: The first half of "Let Them All Talk" is barely there as a movie. Soderbergh seems to be sketching out ideas for a plot, and gingerly feeling his way into its moral possibilities, as if he were clinging to a rail, beside a heaving sea. And yet the Atlantic stays calm. Most of the action was filmed on the Queen Mary 2, during a crossing in August, 2019, and you're never entirely sure to what extent the resident mortals are aware of the stars who have descended among them. Does the helpful member of the ship's crew, giving directions to a lost and elegant lady, even realize that she is in the frame with Meryl Streep? "Let Them All Talk" belongs to the gang of speedy, shot-from-the-hip movies—like "Bubble" (2005), "Unsane" (2018), and "High Flying Bird" (2019) – that Soderbergh likes to fire off now and then, using the lightest and least obtrusive tools for the job. One of his legacies will be the encouragement of younger filmmakers, who will watch his no-frills ventures and say to themselves, "We may not have a Streep, but we've got a coffee machine, a script, and an iPhone 12. Let's do it."
Peter Debruge, Varity: As everyone from Robert Altman to Judd Apatow to the Duplass brothers have shown, some actors respond better to the demands of improvisation than others: That invitation to invention can make a film come alive, but it can also create a kind of pressure to be "on" — to do or say something memorable in the moment — and this cast is hugely variable in its aptitude for off-the-cuff brilliance. Streep is always a pleasure to watch, and her character is so much in her own head that her somewhat distracted-sounding delivery seems entirely plausible coming from a woman who overthinks everything.
Alonso Duralde, The Wrap: It's a fascinating performance from Streep, even though Alice is the hardest character to get to know, between the secrets she's keeping and the hauteur she has developed over the years. ("When did she start talking like that?" wonders Susan.) Even with all the walls the character throws up around her, Streep always lets the audience into the core of this woman, whether she's relaxing around Tyler or trying to interpret Roberta's mixed signals.
David Rooney, The Hollywood Reporter: Always the intrepid storyteller, Steven Soderbergh proves an excellent match for brilliant short fiction writer Deborah Eisenberg in her first produced screenplay, Let Them All Talk. Much like the author, the main character here is a celebrated novelist who publishes infrequently and pays punctilious attention to every word, providing a succulent role for Meryl Streep. Her interplay with Candice Bergen and Dianne Wiest as the college friends she hasn't seen in 35 years is enlivened by extensive improvisation, which gives this HBO Max original the enthralling spontaneity of vintage Robert Altman.
David Ehrlich, Indie Wire: This story, like the people in it, wouldn't have held together on dry land, and there's something wonderfully indulgent about surrendering to the undercurrents that swirl beneath Alice's friendships. But the run-and-gun approach that makes this movie possible is also what ends up shooting it in the foot, as the clock is always ticking and Soderbergh never has time to get out of the shallows. There are moments where this threatens to crystallize into a shrewd portrait of how people ebb and flow out of each other's lives over the years, but the film always falls back on its more frivolous pleasures, and the cringe-inducing "romance" between Tyler and Karen ends up becoming the sturdiest of its subplots.
Read posts from the archive: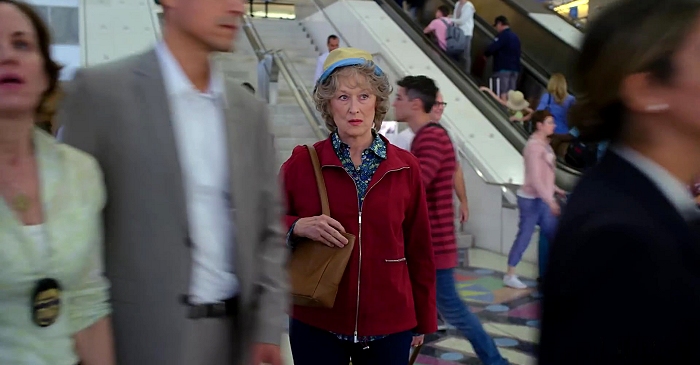 October 17th, 2019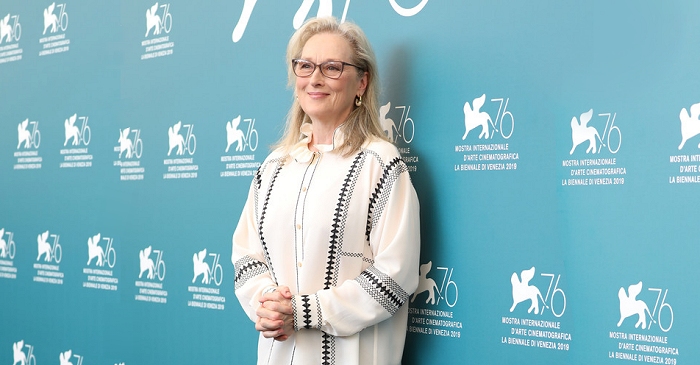 September 1st, 2019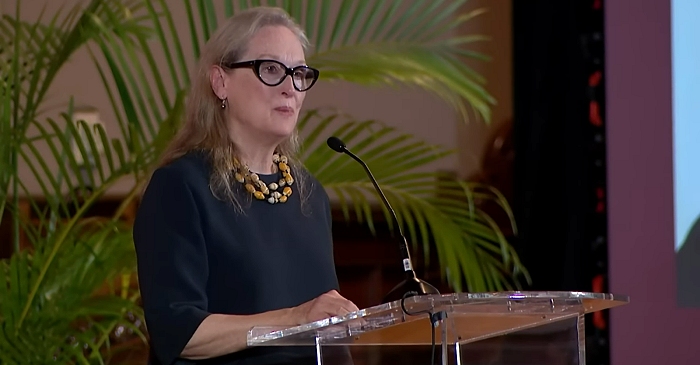 October 21st, 2022
www.simplystreep.com