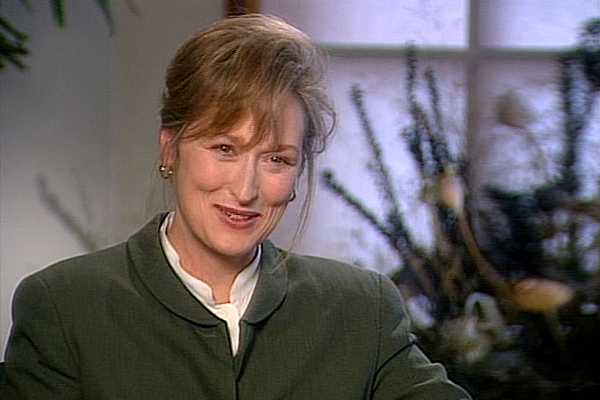 *Please note that any links forwarding to third-party streaming services have no affiliation or monetary connection with Simply Streep.
Release date:
1997-2005
Directed by:
Robert J. Emery
Produced by:
American Film Institute
Running time:
4 episodes á 60 minutes
"The Directors", produced in part by the American Film Institute, profiles various film directors; exploring their influences, early careers, first and major films. Interspersed with comments from actors, producers, this series gives a glimpse inside Hollywood and, through the director's own words, how great movies are made. Meryl Streep was interviewed on the programme four times, talking about her directors Sydney Pollack in 1997, Clint Eastwood in 1999, Wes Craven in 1999 and Carl Franklin in 2005.
Production Photos