I wanted to do a year in review ever since I started Simply Streep – but somehow it took me eleven years to actually write one. So with great joy, here's 2010 in review with lots of pictures, links – and memories – to let the year, Meryl-wise, live up once again.
For the first time in about ten years, there hasn't been a new movie with Meryl in 2010. Luckily, the year started with the benefits from 2009. Her performance as Julia Child in "Julie & Julia" had put Meryl in the awards race's Best Actress category for virtually every movie award America hands out. In January, Meryl was awarded with the New York Film Critics Circle Award and the Critics Choice Award. At the latter ceremony, the Best Actress category was a tie between Meryl and Sandra Bullock for "The Blind Side". It would be impossible for the coming days not to stumble upon a picture in magazines and blogs of the two sharing a smooch while accepting their awards. Only two days later, Meryl won the Golden Globe as Best Actress in a Comedy or Musical for "Julie & Julia" (a double nominee this year, receiving a second nod for "It's Complicated" in the same category). In a funny and touching acceptance speech, Meryl said that, "in my long career, I played so many extraordinary women that basically I'm getting mistaken for one. I'm very clear about the fact that I'm the vessel for other people's stories and other women's lifes." Later this month, Meryl was seen attending the amfAR New York Gala in honor of the late Natasha Richardson, whom she shared the screen with in "Evening". In another moving speech, Meryl dedicated the Irish song "The Parting Glass" in tribute to Richardson. Also in January, Meryl appeared on Henry Louis Gates, Jr.'s "Faces of America", a history series that traces back the family roots of a selected group of season guests, Meryl being one of them.
The remaining awards season was, as always, taken over by another actress. Sandra Bullock went on to win both the Screen Actors Guild Award and the Oscar in March 2010 for "The Blind Side". With the Oscars and awards season coming to an end, Meryl dedicated herself to the causes she supports – and to art. On March 14th, she was part of the Daily Beast's Women in the World summit, portraying Northern Irish civil rights leader Inez McCormack on the stage. At the DVF Awards later this month, she presented the award to former kidnapped activist Íngrid Betancourt. In April 2010, Meryl was inducted into the American Academy of Arts and Letters as an honorary member. The elite society boasts an exclusive roster of 250 members who are the crème de la crème of art, literature, and music. In May, Meryl was joined by Marcia Gay Harden, Stanley Tucci, Elias Koteas and Viggo Mortensen for a concert reading of Ariel Dorfman's "Speak Truth to Power: Voices from Beyond the Dark" to benefit Habitat for Humanity's earthquake relief efforts in Chile. And by the end of the month, Meryl did not only receive a honorary degree at Harvard, she delivered the commencement speech at Barnard College.
My success has depending wholly on my putting things over on people, so I'm not sure that parents think I'm that great a role model anyway. I am however an expert in pretending to be an expert in various areas. Just randomly, like everything else in this speech, I am an expert in kissing … river rafting, miming the effects of radiation poisoning, knowing which shoes go with which bag, coffee plantationing, Polish, German, French, I-talian – that's Iowa-talian, from "the Bridges of Madison Country," bit of a brogue, bit of the Bronx – Aramaic, Yiddish, Irish clog dancing, cooking, singing, horse riding, knitting, playing the violin and simulating steamy sexual encounters. These are some of the areas in which I have pretended quite [successfully to be proficient in] … as have many women here, I'm sure.
In July, Meryl was awarded with the Rodolfo Valentino Award in Poltu Quatu, Sardegna, joining a selected group of past recipients, including Robert Altman, Bernardo Berolucci, Francis Ford Coppola, Bette Davis and Sophia Loren. Once the year hit June, news were mostly dominated by announcements of new movie roles. As of now, only one has been confirmed. First, there was "Great Hope Springs", a drama about an estranged couple, to be played by Meryl and Jeff Bridges, and to be directed by Mike Nichols. In the meantime, news on Bridges were replaced by James Gandolfini, since then it has been quite. Next in line was "Mommy and Me", a planned film by Stanley Tucci with Meryl and Tina Fey starring. Although this project was heavily promoted to be happening, at the time of its announcement, there wasn't even a script for it. And as it seems, there still isn't one. But movie news kept coming, with the announcement of "August: Osage County", an adaptation of the stage play with Meryl and Julia Roberts, not to mention the news on her starring with Sandra Bullock and Oprah Winfrey in an untitled comedy for Michael Patrick King. Finally, the one project that eventually got confirmed – maybe the biggest challenge of all – was "The Iron Lady". With a script by Abi Morgan and under the direction of Phyllida Lloyd, Meryl will portray the British Prime Minister in the days leading up to the Falklands War in 1982.
The last quarter of 2010 had some nice appearances for Meryl fans. She paid a visit to Washington to call for the creation of a National Women's History Museum on the National Mall and attended the celebration for Paul Newman's Hole in the Wall Gang Camp. In November, she joined Jane Pauly for "An Evening of Conversation with Jane Pauley and Meryl Streep" at Indiana University, a free event where both talked about life and work. Meryl attended a similiar event at Texas Univerity the same month. She also spoke – and sang – at the Mayor's Awards for Arts & Culture. And what might be the most suprising – and unexpted – appearance of 2010, Meryl did a three episodes stint on Lisa Kudrow's online series "Web Therapy" as sexual orientation therapist Camilla Bowner. What's left for 2011 is the expectation of "The Iron Lady" and that any of the previously mentioned films will be made as well. It has been a fun year to see Meryl doing the awards circuit once again deservingly, and learn more about the causes and actions that she cares about as a private person.
Best of 2010?
My personal favorite news of 2010 was the announcement of "The Iron Lady". It was the project that I thought would be happening the least, but fortunately it does. Since I like political movies and biopics a lot, this will be a great film to look forward to. What has been your favorite moment in 2010? Feel free to share your thoughts with others.
Read posts from the archive: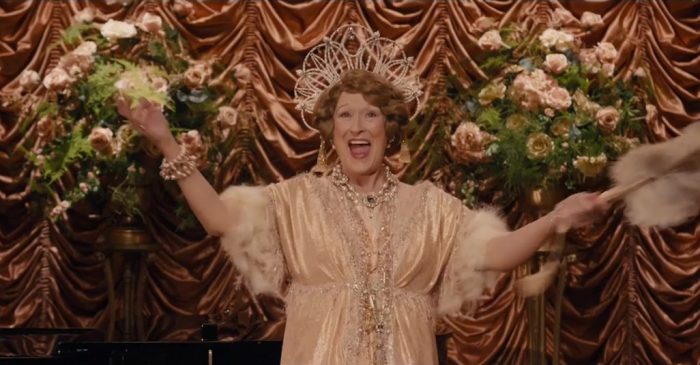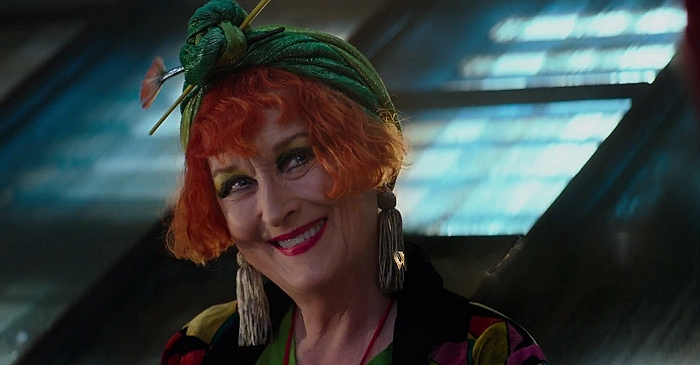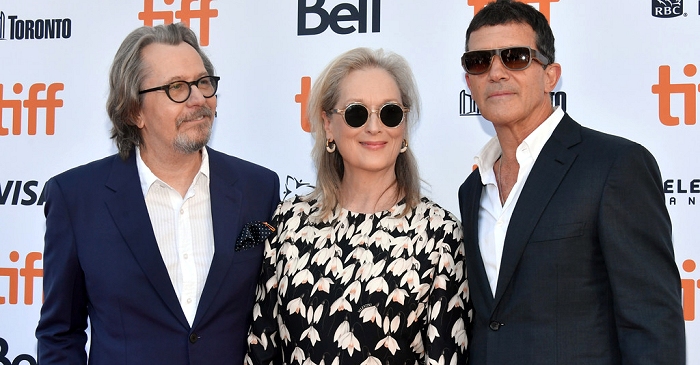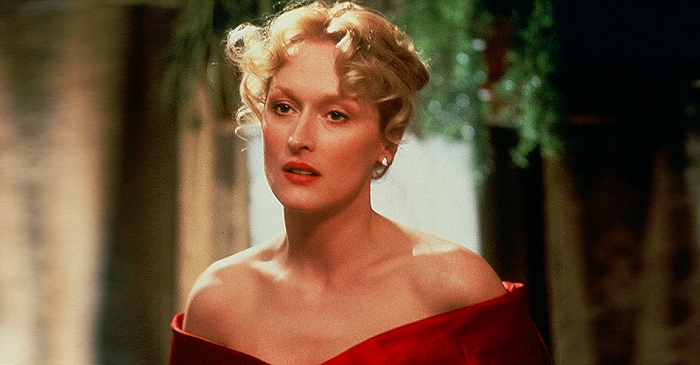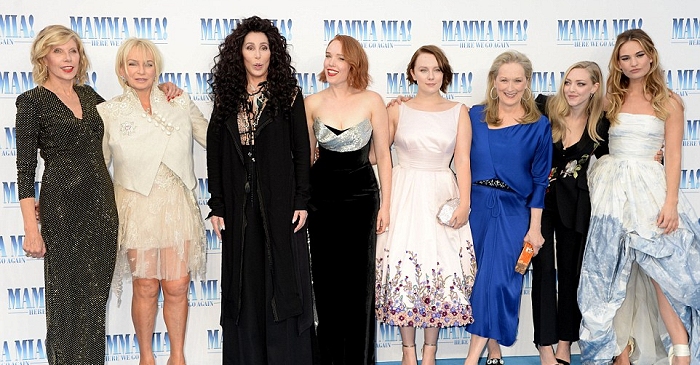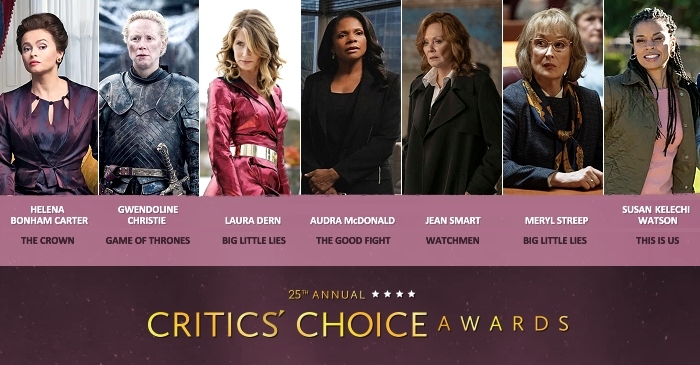 www.simplystreep.com