Last week I wasn't able to cover a "Movie of the Week" due to issues with the video archive. Since it's all working again, this week I'm covering the 1977 mini-series "Holocaust", for which Meryl Streep won her first Emmy Award in 1978 and had her breakthrough in America and Europe. Screencaptures from all four episodes have been added to the image library, a trailer and six clips have been added to the video archive. The career page has been updated with an episode guide – production notes and a review can be found below. As always, please share your thoughts about "Holocaust" in the comments.
Production Notes
Holocaust first aired on NBC from 16 April through 19 April of 1978. This nine-and-a-half-hour, four-part series contrasts the interlocking fates of two German families, the Jewish Weisses of the subtitle and the Nazi Dorfs. At the time of the series's first airing, critics sniped about the improbability of the proposition that so small a cast of characters would be witnesses to so great a number of the major milestones in the destruction of European Jewry, among them the confabulations of the architects of Hitler's Final Solution, the slaughter at Babi Yar, the Warsaw Ghetto uprising, and the liberation of Auschwitz. On its American debut, Holocaust met with a generally positive response but not with unanimous approbation. Holocaust survivor Elie Wiesel protested in the New York Times that it was "untrue, offensive, cheap". Reviewers generally applauded the cast and praised Gerald Green's script, an overnight best seller when published in novel form as a tie-in. Still, several critics described a curious "emptiness" at the drama's heart, emanating from what they identified as excessive melodrama and flat characters who seemed designed to represent particular classes and types more than individuals.
When the series aired in West Germany on the Third (Regional) Network in January of 1979 (a forum apparently designed to lessen its impact), however, viewer response was little short of stunning. According to German polls intended to measure audience reaction before, immediately after, and several months after Holocaust appeared, this single television event had a significant effect on West Germans' understanding of this episode in the history of their country. Despite strong opposition to the broadcast before it aired, some 15 million West Germans (roughly half the adult population) tuned in to one or more episodes. Variety later reported "70% of those in the 14 to 19 age group declared that they had learned more from the shows about the horrors of the Nazi regime than they had learned in all their years of studying West German history". Such was the public response that West Germany promptly canceled the statute of limitations for Nazi war crimes, formerly scheduled to expire at the end of 1979.
The critical praise in the United States was overwhelming. "Holocaust" won Golden Globes for its actors, Michael Moriarty and Rosemary Harris, as well as eight Emmy Awards (out of 15 nomination), including for Outstanding Limited Series and Outstanding Lead Actress in a Limited Series for Meryl Streep. All praise aside, Meryl has had no fond memories on the making of the series. "Austria was unrelentingly Austrian. The material was unrelentingly noble. Matthausen was too much for me. Around the corner there was a Hofbrau, and when the old soldiers got drunk enough, and it was late enough, they would pull out their souveniers of the war, it was very weird and kinky. I was going crazy .I did it for the money. I needed it very badly, and I make no bones about that. The fame of the show has brought me something surreal. The other day I was riding my bike through Chelsea when these four guys in a Volkswagen started yelling at me out of the window, 'Hey, Holocaust, hey, Holocaust!' Can you imagine? It's absurd that that episode in history can be reduced to people screaming out of car windows at an actress."
Frederik's Review
"Holocaust" has become an important part of television history right after its first broadcast in the USA – watching it again some thirty five years after its release, it still holds up to its momentum. Some critics have dismissed that it's of bad taste to chronicle this most horiffic event through with a family's story in soap opera style. And I can understand that in parts watching the first episode where the families and key characters are introduced. But in order to care for each person in this story, it's important to know their conflicts. The series has moments that are still unbearable to watch and it's hard not to be moved and shocked by the stories that are told. It also made Meryl Streep a star in Europe before the release of "Kramer vs. Kramer". Although she has stated later that she didn't like shooting the mini-series, this has been an important step in her then-short career.
Read posts from the archive: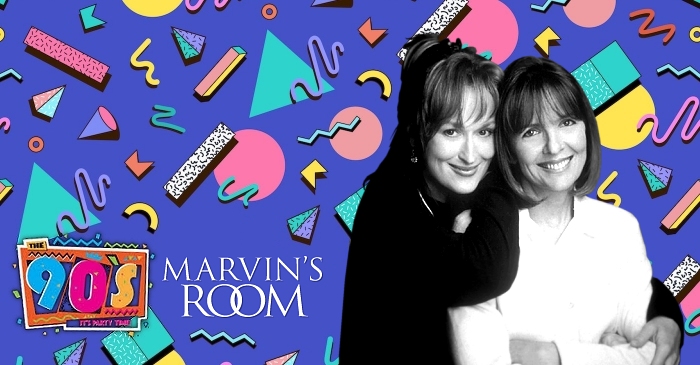 May 16th, 2020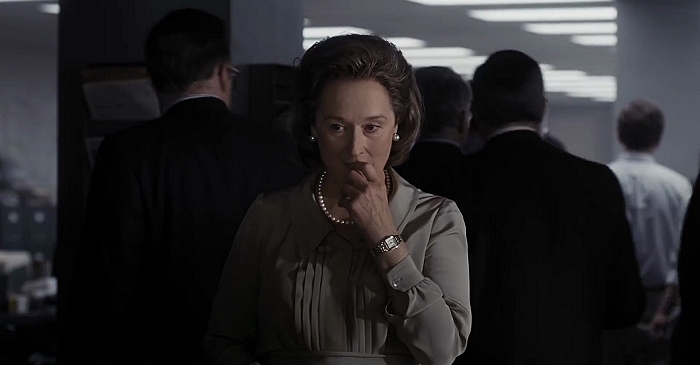 November 8th, 2017