This week we cover "Julia", Meryl's 1977 motion picture debut. Since the role is really brief, not much material is available, but the image library has been updated with new DVD screencaptures (with many thanks to Katrin for guiding the film to me), a nice picture from the set (many thanks to Alvaro) and two stills from deleted scenes. The clips in the video archive have been updated in better quality as well. Production notes and review after the cut. As always, please share your thoughts on "Julia" in the comments.
Production Notes
Based on "Pentimento", the memoirs of playwright Lillian Hellman, Zinneman's film is in the grand tradition of epic movie-making. The film focuses on Hellman's relationship with lifelong friend Julia, who became a member of the European Resistance during World War II and drew Hellman into her cause. Actresses Jane Fonda and Vanessa Redgrave were on board early on, but when Redgrave considered to drop out after script changes, director Fred Zinneman offered the titular role to Meryl Streep, whom he's seen in a production of Shakespeare in the Park. Producers vetoed to give the part to an unknown actress, and Redgrave soon returned for the part (which can be considered a wise choice, as she won the Best Supporting Actress Oscar for playing Julia). Still, Zinneman cast Meryl in the part of Anne-Marie, Lilian Hellman's socialite friend.
Fred Zinnemann was looking for an unknown to play Julia. I was on Broadway then. I flew to England and had a great meeting with him. A few weeks later he called and said that Jane Fonda was going to do the part, but would I accept a smaller part. It was a great part, but it was cut back. Jane Fonda was great. When I work with young actors, I think about how she was to me. She would encourage me to improvise. I'm sure all the British people shooting the movie were appalled. I was going on and on, being a real a**hole and having a great time. Jane was laughing until tears came out of her eyes. She would tell me stuff like, 'When you're standing over here, step over in the light because that's where they'll see you. (Meryl Streep, Premiere Magazine, March 1997)
Most of her scenes were cut from the final film, so Meryl's motion picture debut takes only a little longer than a minute. "Julia" was a success with critics and received 11 nominations for the Academy Awards – winning three for Best Writing, Best Supporting Actor (Jason Robards) and Best Supporting Actress (Vanessa Redgrave). However, members of the Jewish Defense League (JDL), led by Rabbi Meir Kahane, chose to picket the awards ceremony in the spring of 1978 to protest against both Redgrave and her support of the Palestinian cause. Aware of the JDL's presence outside, Redgrave, in her acceptance speech, denounced all forms of totalitarianism, and noted that she or the Academy (who had received death threats if she won)would not be intimidated by "a small bunch of Zionist hoodlums whose behavior is an insult to the stature to Jews all over the world." Her statement was greeted by both applause and boos from the audience.
Frederik's Review
"Julia" feels fully committed to its story and its actors. It shouldn't be watched in expectation of seeing plenty of Meryl though. Her motion picture debut has been cut down to roughly a minute – once she's passed by Jane Fonda at Sardi's, in a second scene they're having a little chat at a bar. But before you notice it's really Meryl Streep under that black wig, her character has vanished from the film again. But "Julia" has other actors with enough screen time to shine – Jane Fonda, Maximilian Schell as well as Jason Robards and Vanessa Redgrave in Oscar-winning performances. Still, I couldn't find much in this film that interested me. I'm sure anybody with an interest in Lilian Hellman or stories about World War II will find "Julia" more entertaining than I did.
Read posts from the archive: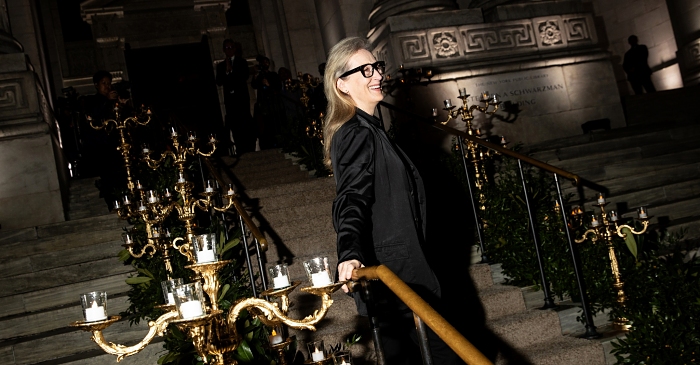 September 29th, 2023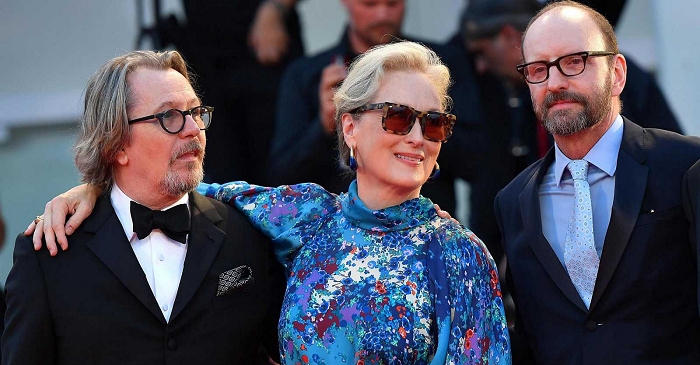 September 3rd, 2019
June 6th, 2020
www.simplystreep.com