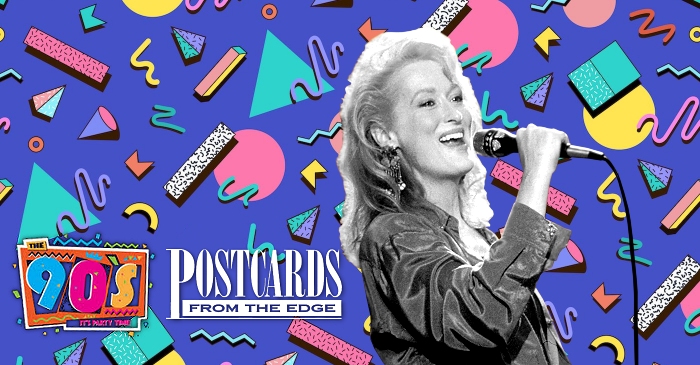 The 1990s are often completely forgotten in articles and highlight reels of Meryl Streep's career. Critics often take a leap between 1985's "Out of Africa" and 2006's "The Devil Wears Prada" when reviewing her craft. What is left out is a decade that can be best described as the self-finding trip of an actress in the worst period of her life – her 40s. By the late 1980s, Streep was "America's greatest living actress" by far. In 10 years of screen work, she had received 8 Academy Award nominations with two wins for some of the greatest female characters of that decade, including Joanna Kramer, Sohpie, Karen Silkwood and Karen Blixen. Her star power took a slight turn after "Out of Africa" when leading roles in "Heartburn", "Ironweed" and "A Cry in the Dark" failed to attract an audience. By the time she turned 40, as Streep has recounted in interviews, she told her husband that "it's over," because all roles offered to her were witches.
In this new weekly series, Simply Streep will dive into the projects that Meryl Streep did during the 1990s, how Hollywood and the perception of character actresses changed during that time, and how films with Robert De Niro and Jack Nicholson continued to be box office events while actresses took a backseat. The 1990s started with "Postcards from the Edge", a sarchastic meme of a film before the term even existed.
The novel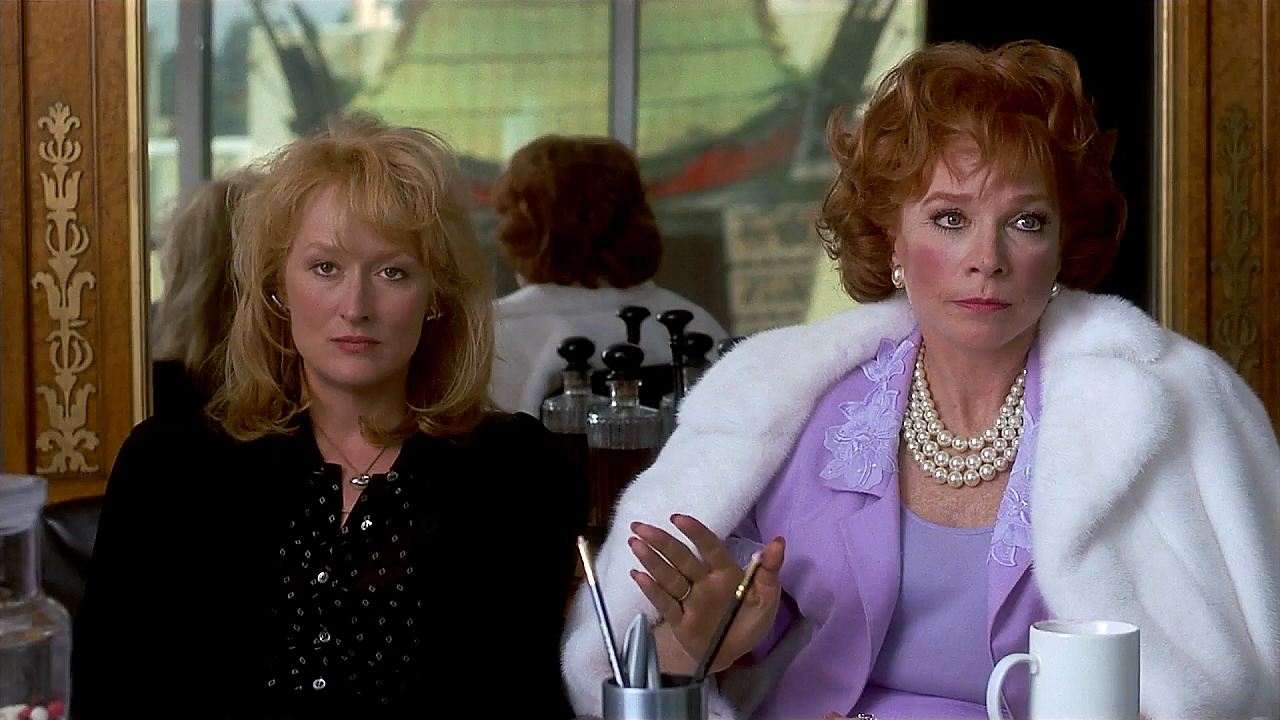 Stare of death: Suzanne retreats to an inner place while her mother takes over any conversation that is up for grabs.
Carrie Fisher's semi-autobiographical novel "Postcards from the Edge" made a splash in 1987. The story of a washed-up actress with a drug habit trying her best to get back on Hollywood's casting lists needed to explanation that Fisher knew what she was writing about. A daughter of Hollywood (tabloid) royalty and a princess fan-favorite since the "Star Wars" trilogy, Fisher made more of an impression with her witty personality than with the film work that followed after success at such a young age. Her drug habit made it harder to establish herself as an actress and she started writing "Postcards" while in a drug rehab center, the result of a longstanding fondness for Percodan and acid. "I knew I was a drug addict long before I did anything about it. But insight is one thing. Application of insight is another." As an outpatient, she was prescribed lithium to control the mood swings which alternated between a high she named Roy and a low she named Pam. After a month on the drug, she found herself "standing in a store in front of a case of silverware, waiting to develop a taste for it — and I didn't care how long it took. That's how slowed-down I was. I got off lithium and started writing."
Fisher's novel was released to critical acclaim and was optioned by Columbia Pictures shortly thereafter. Mike Nichols was hired as a director, who, having worked with Streep twice before, offered her the part. I have always been intrigued by Nichol's storytelling. Rather than the known three-part narrative, he seemed to just follow his characters on their learning curve. In "Silkwood", we spend 2 hours watching the three main characters struggling with their everyday lives and waking up, slowly, to the surroundings and the dangers in their working environment. And in "Heartburn", we watch Streep and Nicholson falling in and out of love, repeatedly. Nichols tells his stories through his characters, and "Postcards" makes no difference. We follow Suzanne out of rehab through her life with an overbearing mother, too many seductions to relapse into her addiction to the point where she is able to make peace with the demons of her past, at least for a while.
Meryl Streep was involved with the project early on and she spent time with Fisher, getting to know each other and working on the film's screenplay as well. While the book focuses mostly on Suzanne, the film gives much more space to the mother-daughter dynamic – and with the addition of Shirley MacLaine, there is more dynamic than Suzanne can handle. "I wrote about a mother actress and a daughter actress," Carrie Fisher told Entertainment Weekly in 1990. "I'm not shocked that people think it's about me and my mother. It's easier for them to think I have no imagination for language, just a tape recorder with endless batteries."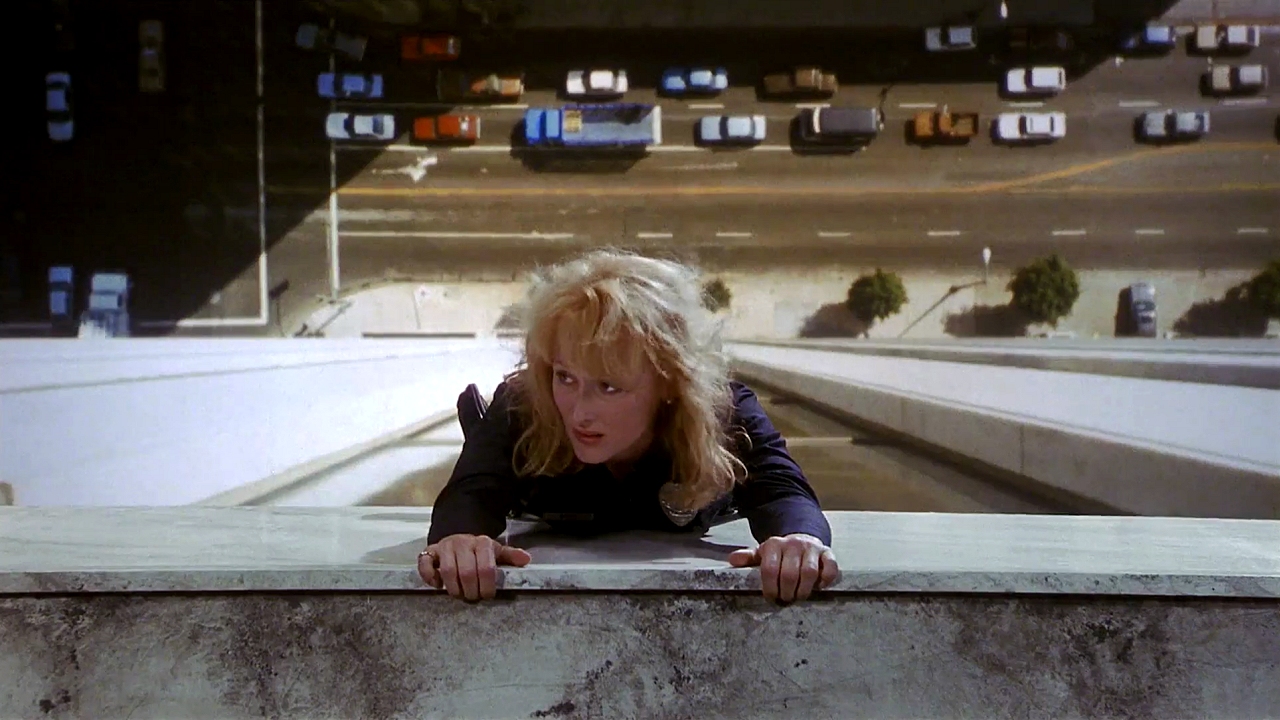 Making the movie
Casting Streep was kind of a far-fetched decision – even in retrospect and considering neither the book or the film are a biopic on Fisher – Streep seems miscast and a little too old for the part of a has-been star who flushes her dignity down the toilet to play an undercover cop tied to a cactus, surrounded by snakes. But as soon as you revisit the film, Streep shines. Her Suzanne offers not only the moody one-liners and stares of death for which memes have been invented, she plays a deeply flawed character who just wants to be accepted – by her mother, by her employers, by someone who loves her. It's the kind of comedy Streep has been looking to play for long – the kind that didn't click in "Heartburn", but comes into full swing as soon as she is paired opposite MacLaine. Additionally, the part gave Streep a chance to sing on screen. For the second time since "Ironweed" – and definately not the last time as we know by now – Streep took the mic to perform not one, but two heartfelt renditions, one of "You Don't Know Me" and the second of "I'm Checking Out", for which Shel Silverstein received an Academy Award nomination for Best Original Song.
Shirley is larger than life. And many lives. She was fantastic. We were going to have this first reading, which Mike set up in a way that I was absolutely doomed to fail. He did it on purpose, I'm quite sure. It was in a soundstage, a huge room, tables were in a big horseshoe. Shirley was seated at the head of this one table and everybody else was ranged down in levels of unimportance. All of us shrank down in nothingness and I thought, 'oh, this is going to be easy to play'. I was really worried about singing in public. But I thought it'd be all right. In the first reading, we read the screenplay and it was very funny, wonderful actors. I got up to sing 'You Don't Know Me' and I did it very sweetly. And unrehearsedly. And Shirley got up and sang 'Im Still Here' and she had rehearsed that thing for seven months. The moves that you see at the film she had in that first reading. It was unbelievable. I had to go home and lie down for three days after that reading (laughs). But it was great, it really set the dynamic and actually she was really wonderful to me. (Meryl Streep, Reel Pieces with Annette Insdorf, November 14, 2000)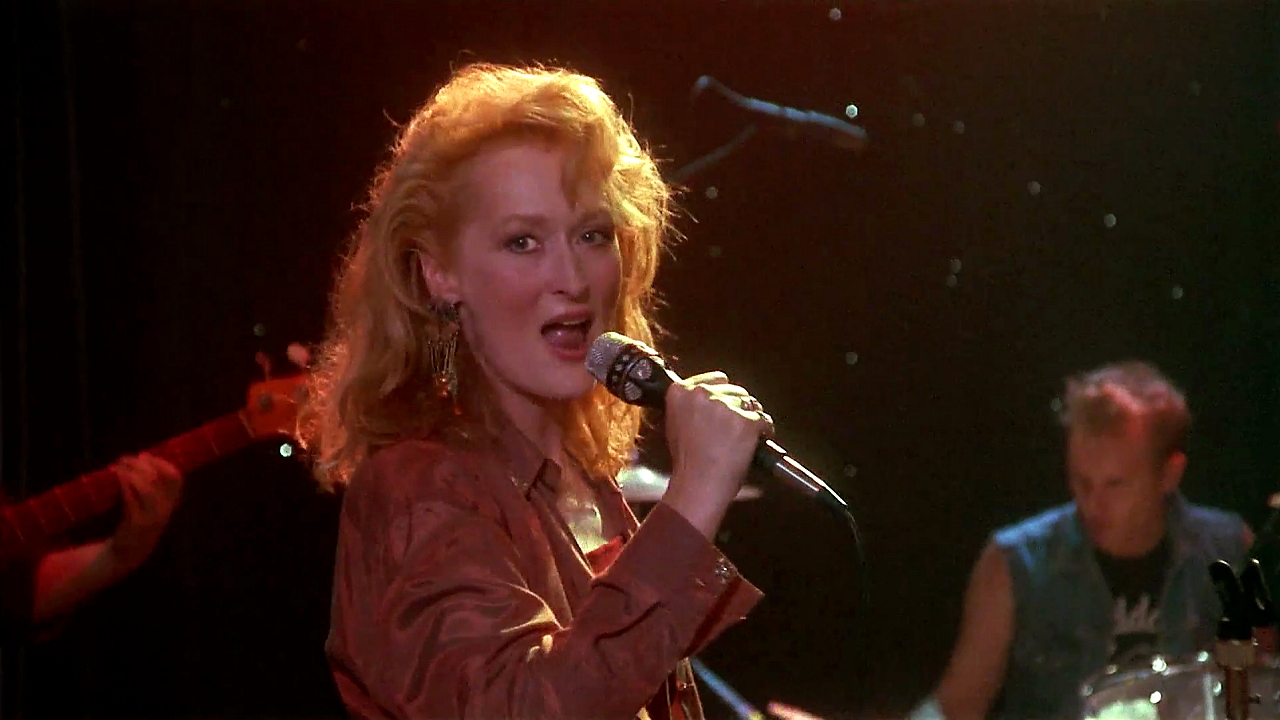 Although Fisher chose not to appear in the film ("There were too many celebrities. It would have looked like Love Boat"), Streep has helped to blur the line between reality and fiction by incorporating some of the author into her character. "She picked at her thumb like Carrie," says Reynolds. "And she's got Carrie's vulnerability." In fact, says director Nichols, "in a bizarre way Meryl became Carrie. They became best friends." But however much or little they resemble Postcards' characters, Fisher and Reynolds are actually quite close and have formed a mutual admiration society of sorts. "She's better than the mother I deserve," Fisher says. "Carrie's adorable," says Reynolds, adding that both the movie and MacLaine are "terrific. I can't think of anyone else playing what's supposed to be part of me. But actually I think the character is more Joan Crawford."
THE 5 BEST QUOTES
Suzanne: Mom, this is my roommate, Aretha.
Doris: Aretha, what an unusual name.
Aretha: Yes, I think my parents were expecting someone black.
Doris: Are you black?
Ted: Morning, I'm Ted. Designed to make your life a more annoying place to be.
Suzanne: Suzanne, designed to be annoyed.
Doris: You mind if I have a drink?
Suzanne: You mind if I drop acid?
Doris: Dear, I drink socially.
Suzanne: I took acid socially.
Suzanne: Mom, I'm middle-aged.
Doris: Dear, I'm middle-aged.
Suzanne: Really? And how many one 120 year old women do you know?
Jack: I do not like this particular side of you!
Suzanne: I'm not a box, I don't have sides. This is it, one side fits all!
Streep said she didn't prepare much for the part. While she was lacking the drug experience for the part, the idea of starring opposite Shirley MacLaine terrified her enough to take the backseat in the mother-daughter-relationship just like Suzanne. Their scenes are dyanmite, thanks to the endlessly quoteable dialogue. "How would you like to have Joan Crawford as a mother?", MacLaine's Doris asks Suzanne. "Or Lana Turner?" Says Suzanne, "Those are my options?" All that she has ever wanted for her (in addition to a good agent, a trusted business manager and an attractive man) is that Suzanne do well. "You want me to do well," says Suzanne, "just not better." Unlike her daughter, Doris never has any trouble differentiating between reality and make-believe. She has learned too much throughout her long career to waste time being vain in private or anything but fully "on" when in public. The two actresses are surrounded by a cast of equals: Gene Hackman, as a director who may possibly be Suzanne's salvation, Richard Dreyfuss, in the brief role of the doctor who pumps out Suzanne's stomach, Simon Callow, Rob Reiner, Mary Wickes, Conrad Bain, Michael Ontkean and Annette Bening, all giving charming supporting turns.
Looking back, it's surprising that "Postcards from the Edge" isn't mentioned more often. It opened #1 at the box office in its opening weekend, dethroning the much beloved "Ghost" from the number one spot. Shirley MacLaine received Golden Globe and BAFTA nominations and Meryl Streep received Best Actress Golden Globe and Oscar nominations and won at the American Comedy Awards for Funniest Lead Actress in a Motion Picture. "Postcards" has all the ingridients to be remembered much more vividly than it is these days.
I'm loud enough and I'm persnickety enough, but if I do it now it would only be because I've got the opportunity and not because I'd necessarily be good at it. Instant gratification takes too long. (Carrie Fisher, Entrtainment Weekly, September 28, 1990)
Magazine cover stories
Read posts from the archive: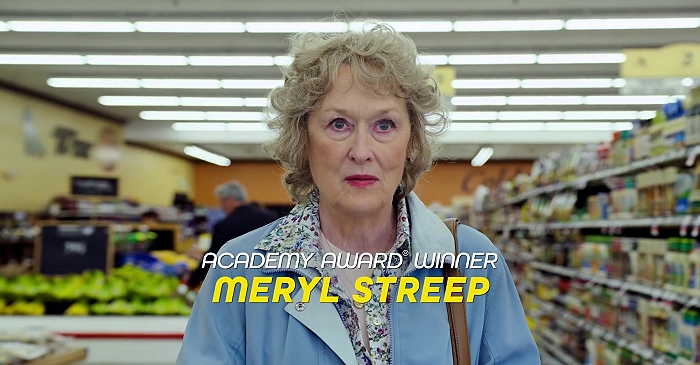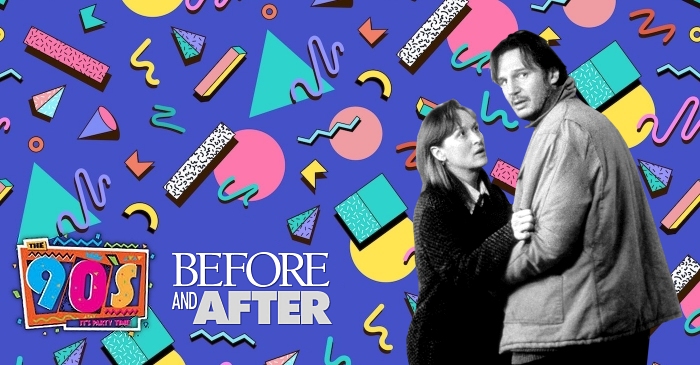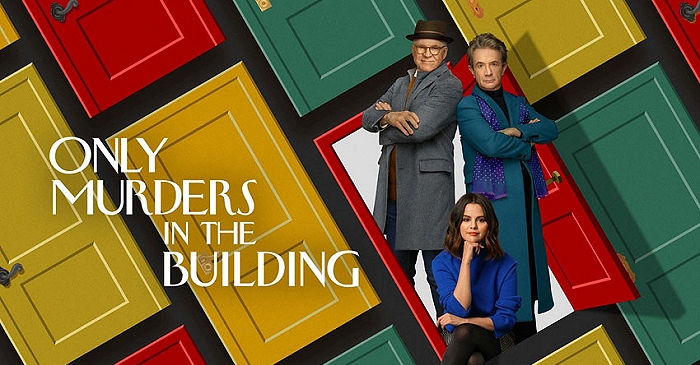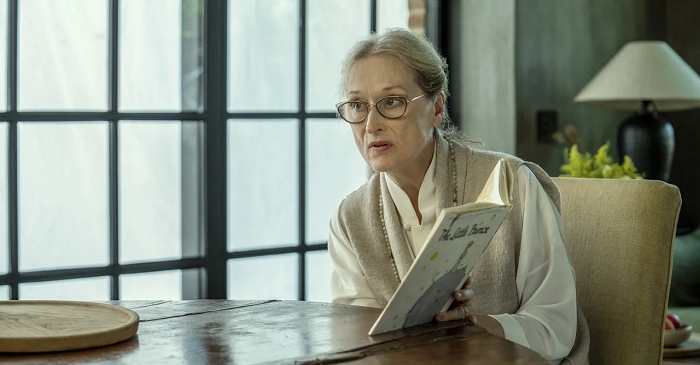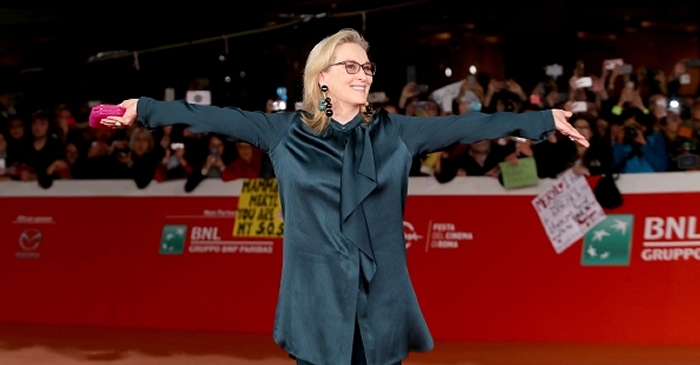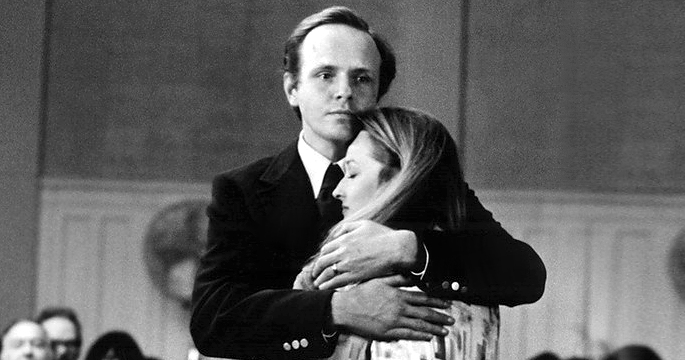 www.simplystreep.com