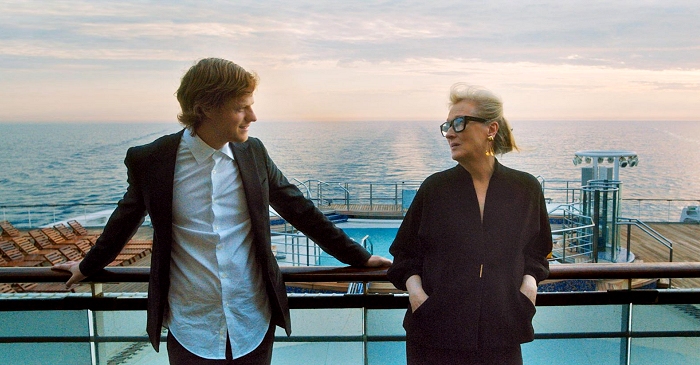 Entertainment Tonight has a fantastic interview with Meryl Streep, Candice Bergen and Dianne Wiest for Steven Soderbergh's December-confirmed HBO Max film "Let Them All Talk": Dianne Wiest sits demurely, a bookshelf behind her, broadcasting from her computer. Meryl Streep leans against a white brick wall, her iPhone at arm's length. Candice Bergen reclines on her couch, holding her iPad over her head. For his latest film Let Them All Talk, director Steven Soderbergh put the three acting legends on a ship and, well, let them all talk. So it only made sense for EW to do the same — albeit over Zoom, rather than at sea. The ensuing conversation will mark their first extended discussion of the mysterious movie, which arrives on HBO Max in December. Scripted (sort of; more on that in a minute) by beloved short-story writer Deborah Eisenberg, Let Them All Talk stars Streep as an acclaimed novelist who's summoned to the U.K. to receive an award. She invites two of her oldest friends (Bergen and Wiest) and her nephew (Lucas Hedges) to join her on a voyage aboard the Queen Mary 2 ocean liner, setting up a gabfest filled with reminiscence, regret, and repartee. As it happens, that also describes EW's roundtable with the actresses. But at first, they're just giddy to see each other again, discussing vacation spots and the California wildfires before Bergen gets things back on track. "You're trying to get things started here," she says with a chuckle. And so we do.
Meryl, how does playing, for lack of a better word, a regular person like this character differ from some of your more transformative roles?
I didn't think she was so regular. I mean, to me, she was a rara avis. She's a really weird bird. A real intellectual, which I am not. People like that sort of intimidate me, and so it's great fun to imagine what it'd be like to have those standards of thought, and those aspirations, and to have a poetic soul, which I think she did, and the selfishness of real, true artists. People that don't have kids and concerns that pull them into the real world. People that have been able to just live in the sort of miasma of their own imagination and anxieties and terrors. That's her, and at this particular moment of her life, especially so. Her regrets and her desires to figure things out — it's stuff you can relate to after 70, certainly, if you're lucky enough to get there.
The complete interview can be read over at Entertainment Weekly and in our press archive.
Read posts from the archive: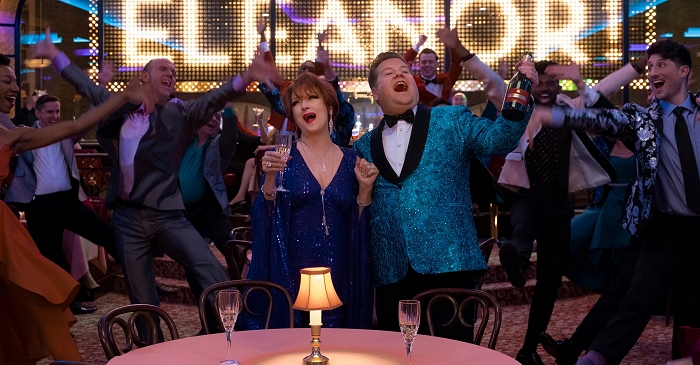 November 4th, 2020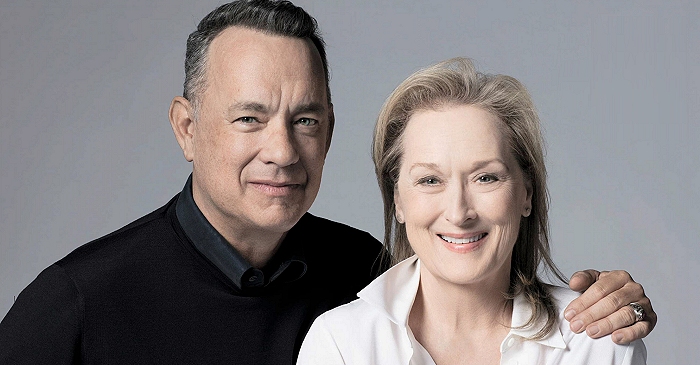 January 1st, 2018
www.simplystreep.com