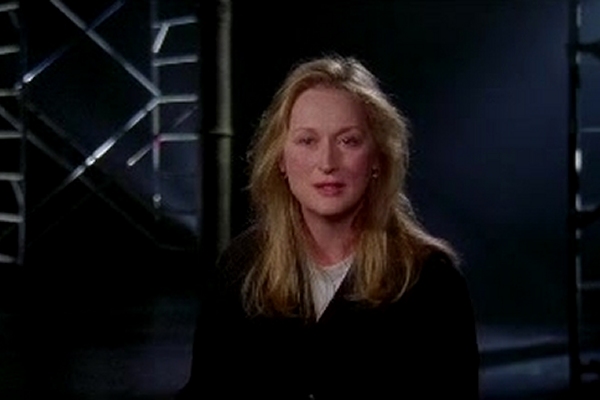 *Please note that any links forwarding to third-party streaming services have no affiliation or monetary connection with Simply Streep.
Release date:
June 06, 2010
Directed by:
Tracie Holder, Karen Thorsen
Written by:
Tracie Holder, Karen Thorsen
Running time:
82 minutes
The story of New York's indomitable, street-wise champion of the arts who introduced interracial casting to the American stage and brought us free Shakespeare in the Park, Hair, and A Chorus Line. Papp became a tireless fighter for the arts who raised enduring debate about our founding ideals and the role of the arts in a pluralistic society. Using his life and work as its prism, the film explores the issues he chose to champion: freedom of expression, democracy in the arts, and the definition of American culture.
Participants
Meryl Streep, James Earl Jones, Kevin Kline, Christopher Walken, Martin Sheen, Olympia Dukakis, Mandy Patinkin, Ntozake Shange
Production Photos
From 1954 until his death in 1991, Joe Papp brought more theater to more people than any other producer in history. Among many other talents, Papp also launched Meryl Streep's professional career by casting her in her stage debut "Trelawny of the Wells" in 1976 and worked with her on the stage numerous times.