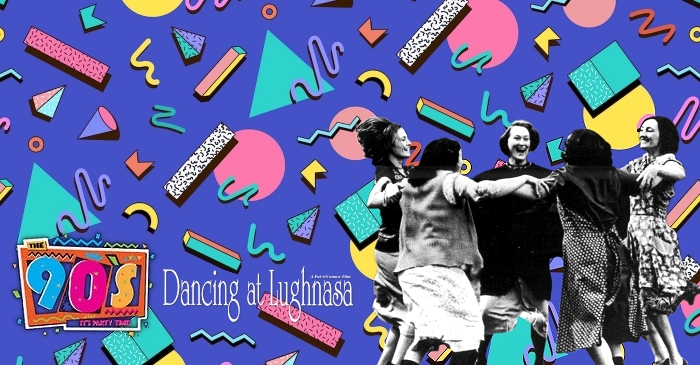 "Dancing at Lughnasa" remais a curiosity in Streep's filmography, but a lovely one. Brian Friel's play about five unmarried sisters in 1930s Ireland was a runaway hit after ist 1990 premiere in Dublin and later London, winning the Olivier Award for Best Play, followed by its transition to Broadway the next year and winning the Tony for Best Play and a Best Featured Actress award for Brit Brennan. But besides its success on the stage, "Lughnasa" was never a dead-ringer to become a box office hit in theatres. Streep's casting secured the film an international spotlight and decent reviews, but it struggled to find a mainstream audience. Today, "Dancing at Lughnasa" reigns among Streep's fine work in the 90s, but is often forgotten to be mentioned at all.
Friel's story explores themes which were central to Irish cinema and to Irish culture more generally in the 20th century, namely, emigration; the position of women in Ireland (rural) society, including illegitimacy, being unmarried and working at backbreaking labour; the relationship between the legacy of popular 'pagan' religious practice and the institutional church; and the point-of-view of a young boy recalling his childhood and the events which formed him. In 1936, five sisters live in quiet desperation in the small town of Ballybeg in Donegal.The eldest sister, Kate, a local schoolteacher is a woman of rigid beliefs. On the surface she is a formidable woman,a little feared but deeply loved by all of her sisters, especially Maggie, who has a kind benevolent heart, a wicked sense of humour and a wild fondness for life. Agnes is a quiet, deep woman with secret reserves of courage. She is devoted to Rose, who is simple, frightened of no danger because she does not know any. Rose has embarked on a relationship with a local married man, Danny Bradley much to the concern of her sisters. Christina, the youngest, has defied the strict morality of her society and given birth to a love child, Michael. All of their lives are thrown into turmoil by the re-emergence of two men. The first is their brother Father Jack, a missionary long lost to the ways of African culture who has returned home. The second man is Gerry Evans, Michael's father – a Welsh travelling salesman who sweeps in and out of Christina's life as if he had no cares or responsibilities in the world. He has returned to see his son and to stir Christina's emotions up once more before leaving to fight in the Spanish Civil War. The impending arrival of a woollen factory threatens what paltry income Agnes, Rose and Christina earn from knitting gloves and falling school numbers leaves Kate without a job. As the oldest sister, Kate feels responsible to keep the family dynamics together, in the most stubborn way possible.
Streep credited the Irish landscape of being a standalone character throughout the film.
When asked what made her took the part, Meryl Streep gave a rather funny answer to the Irish Times: ""I'm sure that's contextual," she says. "I'm sure I had read another lot of scripts that just infuriated me and which I turned down, and then came upon this and said yes, partly as a reaction to all the crap that I was being sent." Streep was immediately drawn to Dancing at Lughnasa, when she read the screenplay. "It was so elegantly written and the characters were woven beautifully," she says. "It was so subtle – everything was under the text, everything was subtext. But there was a character missing and that was this landscape – which I didn't really see until I saw the film for myself. "I'd lived in that landscape and walked around in it, but I didn't really see it as a character in the film until I saw the film. It had this curious effect on me, having been inside it and now looking at it from the outside. "It's a very tiny story written in epic proportion. It just really feels like these people are important, and their little story. And I fell I love with their little story because I never see films that are about people that nobody cares about really. There's nothing gigantic happening to them – it's a small journey, and such an interior one.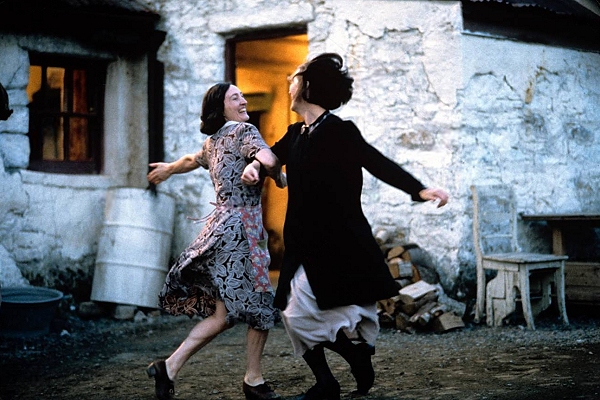 Donegal Dancing: Meryl Streep and co-stars Brid Brennan, Sophie Thompson, Kathy Burke and Catherine McCormack in the film's climatic dance scene outside the Mundy house.
One of the crowning achievements of Dancing at Lughnasa is the remarkable, wholly unselfish ensemble acting of the five women at its centre. "That's the way actors love to work," says Streep. "It's very rare in films that you get that opportunity. They were magical. We all got on so well together, on and off the set. Everyone had a different kind of life they were bringing to Dublin. I had my family with me for a few weeks. Brid had her two little boys with her and she was living near me in Dublin. And Sophie had her baby with her, which kept her very occupied when she went home at night." Streep says one of the things that helped her understand her character in the film is that she, like Kate, was the eldest child in her family. "I know that burden of feeling that you're carrying everyone along, and they don't always appreciate it," she says. "But you've just got to keep going." Being the only American actress in an otherwise foreign cast wasn't new for Streep, who took over the British leads in "The French Lieutenant's Woman" and "Plenty" before. In an early announcement on the film's casting, American actor Billy Crudup was listed to play Gerry Evans, but he was replaced by Rhys Ifans during pre-production. Producer Neal Pearson told the Irish Times upon the announcement of Streep's involvement: "There are very few American actresses who could do this role, and the whole trick was to get a star who wouldn't unbalance the artistic side of the film."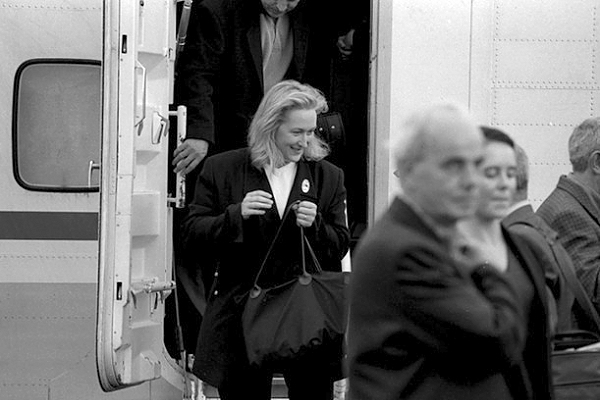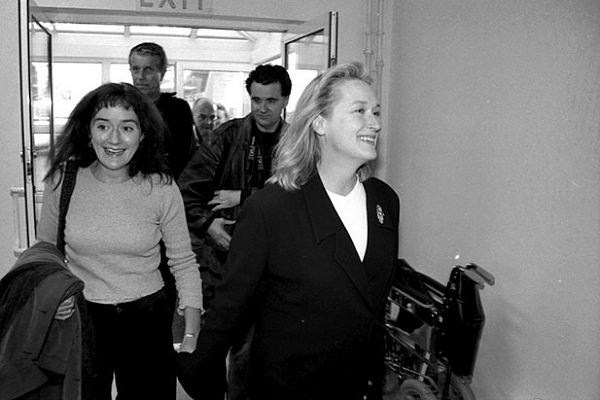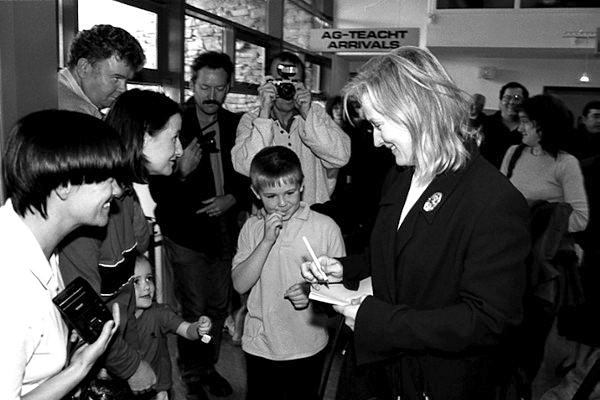 On June 14, 1998, Meryl Streep and the stars of "Dancing at Lughnasa" were invited to Donegal to promote the upcoming release of the film.
At the end of the film, everyone dances. This time, it is to the radio, and the dancing is more sedate, but the suggestion is that the Mundy sisters have somehow been able to let out their breath at last, to end the fearful, rigid stillness that enveloped their cottage. Michael, the narrator, remembers that time of the dancing many years later, and it is his memory that drives the story. But it is all memory and no drama. According to Roger Ebert's review of the film, "onstage, they dance, and they are dancing now. On film, somehow, they are dancing then. It is not enough." The New York Times, declaring 1998 a banner year for Streep with "Lughnasa" and "One True Thing" being released within two months, wrote: "Meryl Streep has made many a grand acting gesture in her career, but the way she simply peers out a window in "Dancing at Lughnasa" ranks with the best. Everything the viewer need know about Kate Mundy, the woman she plays here, is written on that prim, lonely face and its flabbergasted gaze." The film premiered at the Venice Film Festival in 1998 and had a big welcome in Donegal for the Irish release of the film, but despite a spot on the National Board of Review's top ten list of the year, "Lughnasa" didn't make much of a splash in the United States, earning a meager $2 million. But like so many of Streep's films from the 1990s, "Dancing at Lughnasa" deserves to be re-visited again, it's done with a lot of talent and beautiful cinematography.
Read posts from the archive: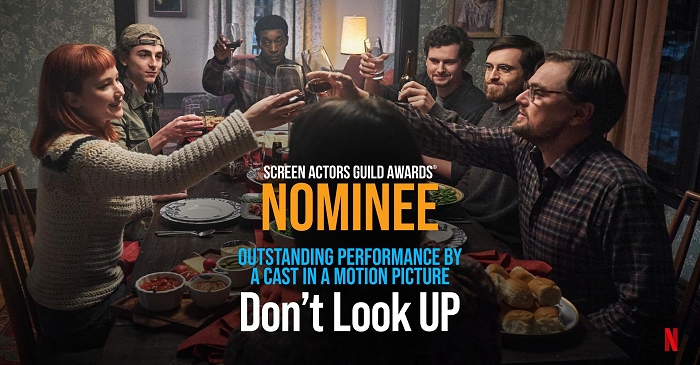 January 13th, 2022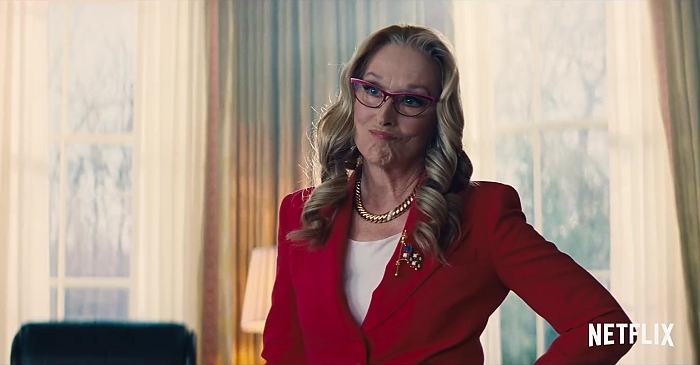 September 8th, 2021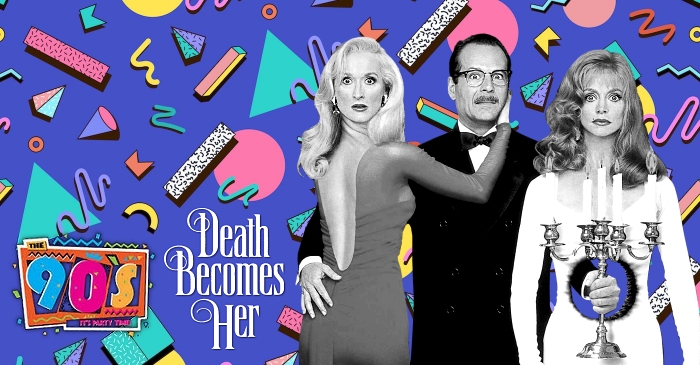 April 11th, 2020
www.simplystreep.com