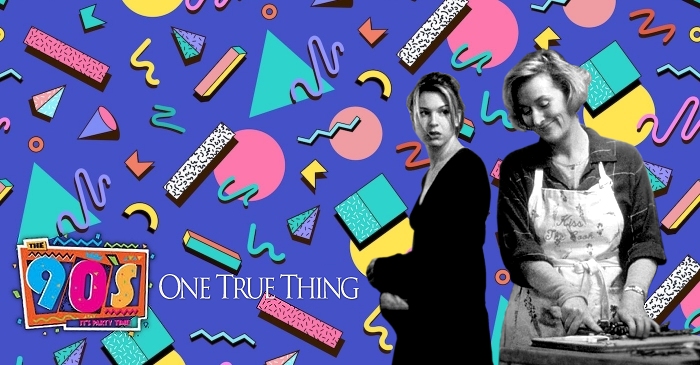 Only three films remain for our coverage of Streep in the 1990s. All three fall into the category "films that wouldn't be made today" or "there wouldn't be an audience at all". Truth to the bold, it's a miracle these films were released theatrically in the 1990s anyway, was it not a testament to Streep's star power to greenlight projects about cancer, dancing sisters in Ireland and music teachers. Such is the case for "One True Thing", which, on the outside, looks like a movie-of-the-week on Lifetime, a problem film for the privilegded white, or a film about noble housewives whose equally invested into flower arrangements as she is into her illness. But as the film looms on you with beautifully photographed scenery, it cuts deep – and reminds you why Streep has been recognized as one of the best character actresses of her time. In "One True Thing", Streep delivers one of her most touching performances of the decade.
Continue Reading
As expected, the Academy Award for Best Actress went to Gwyneth Paltrow for "Shakespeare in Love". Meryl, in a dress made for her by Valentino, attended the ceremony with her husband and her daughter Mary Willa.
Meryl is nominated for an Academy Award as Best Actress for her performance in "One True Thing". The other nominees are Cate Blanchett (Elizabeth), Fernanda Montenegro (Central do Brasil), Gwyneth Paltrow (Shakespeare in Love) and Emily Watson (Hillary & Jackie). The show will be held on March 21, 1999, hosted by Whoopi Goldberg. Meryl has received her last Oscar nomination in 1996 for "The Bridges of Madison County".